DPN, or diabetic peripheral neuropathy, accounts for the majority of diabetic foot complications in African countries.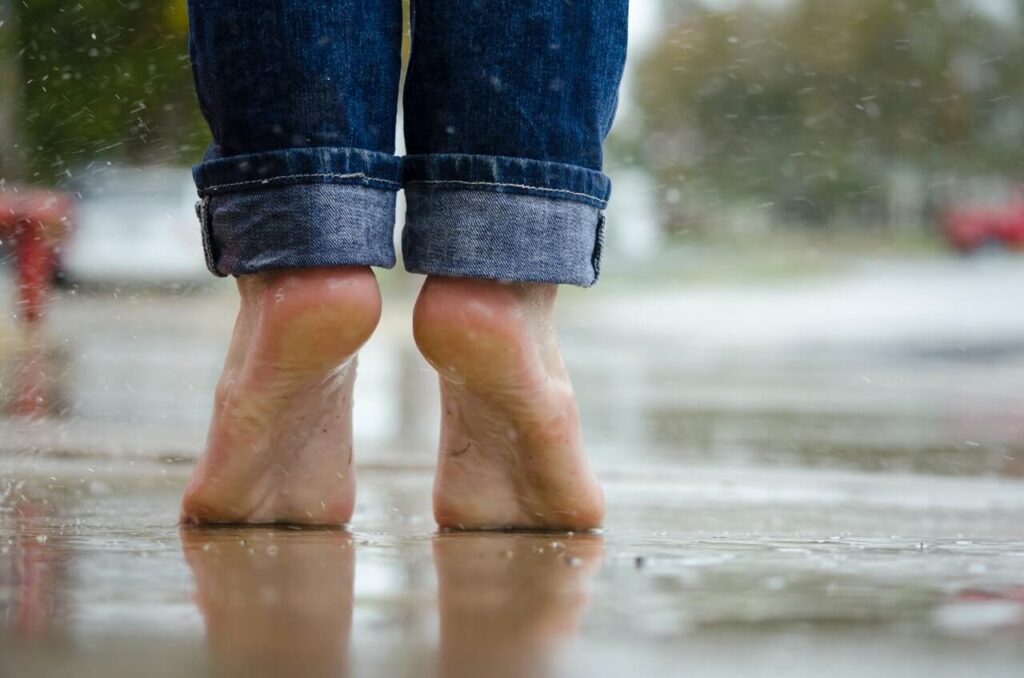 KAMPALA | LIFESTYLE UGANDA (https://lifestyleuganda.com/) — Diabetic Peripheral Neuropathy, or DPN, is the most common cause of diabetic foot complications in African countries. With other relatively common foot issues such as athlete's foot and ingrown toenails, having the right tools to manage any pain or discomfort and treat the ailment at home can be of major help.
From the benefits of over the counter medicines to pain-relieving tools like compression socks, here are just a few ways you can effectively care for your feet right from home.
Combating athlete's foot
Commonly seen in athletes (as the name suggests), athlete's foot is a common fungal infection that affects the skin of the foot, often resulting in blistering, itching, and peeling.
While infection often occurs when walking barefoot in damp areas like a locker room, wearing warm, damp shoes can cause it to grow and spread further.
When looking to treat athlete's foot, over the counter medication in the form of topical antifungals can be of great help, though sometimes, at home remedies such as soaking the feet in a diluted vinegar solution are recommended in order to dry out blisters.
While OTC antifungal medicine can be a great thing to add to your medical kit for at-home foot care, ensuring that you have a clean, dry pair of shoes on hand can also be of great help, especially if you need to wash your regular, day-to-day pair.
Athlete's foot tends to thrive in warm, moist environments, and preventing another instance can start right from home.
While wearing socks with your shoes can help soak up any sweat throughout the day and aid in preventing a recurrence of the fungal infection, ensuring that you properly clean your shoes, (especially after noticing signs of athlete's foot) can help prevent a recurring infection as well.
Thankfully, properly cleaning your shoes doesn't have to be difficult, and should be done on a regular basis as frequent wear, poor ventilation, and sweat can create an environment where bacteria thrive.
By removing the laces and insoles before washing, and being sure to use cold water (which will prevent any warping of the shoe or bleeding of colors), you can conveniently clean them right at home.
Following the process up by air drying the shoes in a well ventilated area will further ensure they're well taken care of and clean for their next use.
Treating diabetic foot pain
24 million adults were living with diabetes in the IDF Africa region in 2021, with figures expected to increase to 33 million by 2030, and 55 million in 2045.
That said, for those who experience diabetic foot pain (which is primarily related to high blood sugar levels, which damages nerve endings and blood vessels, thus causing poor circulation and pain to the feet), treating the issue with prescribed medication is the general course of action.
However, when building a comprehensive medical kit for those who experience diabetic foot pain, throwing in a pair of compression socks can be of major help in alleviating discomfort. Compression socks will not only help promote blood circulation, but will aid in reducing swelling, pain, and general aches that so often occur.
Successfully managing an ingrown toenail
Ingrown toenails can be excruciatingly painful to encounter, making it imperative to have the proper tools in your at-home medical kit to deal with them. Primarily occurring when the nail grows into the skin, those that are severe may require professional intervention, which may involve treatment options like partially removing the nail.
However, because so many ingrown toenails can be managed at home, having sensible footwear on hand as well as dental floss and cotton can come in handy. Cotton and floss, for instance, can be used to place under the nail's ingrown edge (usually after soaking the nail to make it more pliable), while sensible footwear options will help avoid pain in the meantime, until the nail grows out properly.
Additionally, having over-the-counter pain medication on hand, such as ibuprofen, can also help mitigate any pain, too, making it a staple for your medical kit as well.
Foot problems — whether they be related to diabetes or a nasty case of fungus — can be downright painful, uncomfortable, and frustrating to deal with.
However, by having the right tools on hand in a medical kit, you'll be able to manage a variety of issues right at home.
Penname Jennifer Hellas contributed to this story.