Nandi Madida is a powerful female with a stream of high profile features that include Beyonce's musical movie Black Is King and A3 Artists Agency. Here's what you need to know about the South African singer, actress, model and television presenter.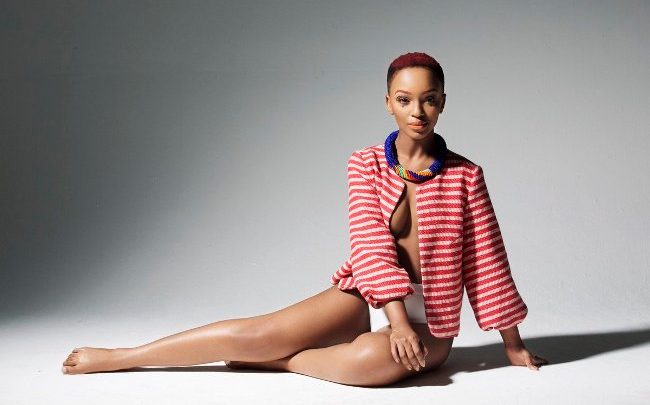 #1. Who is Nandi Madida
Nandi Madida was born in Maphumulo, KwaZulu-Natal, South Africa, and is a South African singer, actress, model and television presenter. She began to take the lead in ballet as a ballerina at the age of four. She has won many beauty contests.
She loves to celebrate women and empower them to follow their dreams. She is known for her ambition, focus, creativity, completion in her marriage and most importantly, how she serves as an inspiration to numerous young people across the country. Many fashionistas derive their inspiration from the uniqueness of her clothing.
In Mzansi Magic Telenovela 'The Road,' Nandi played the star 'Zoe' from 2015 to 2016, and in 2016 co-starred with Trevor Sineke in the 2nd season of the ETV reality series 'Coke Studio'.
She started hosting BET Entertainment Magazine in September 2016 and was appointed a Special Correspondent in 2018. Then in 2017 she hosted AfroPunk Africa and in 2018 became the executive producer of Made in Africa.
#2. How old is Nandi Madida
Nandi Madida is 32 years old, born on March 20, 1988, in Mapumulo, KwaZulu-Natal, South Africa. Each year in March, Madida celebrates her birthday.
#3. When did Nandi Madida get married?
Nandi and husband Zakes Bantwini tied the knot in 2016 and have two children, King Shaka and Queen Nefertiti, their last-born.
#4. Are Nandi and Zakes Bantwini still together?
In the final analysis, the well-known entertainment pair Nandi Madida and husband Zakhele Madida, popularly referred to as Zakes Bantwini finally revealed to the public their decision to cancel their marriage contract.
The newspaper Sunday World says the famous couple are looking for legal reasons to remove Nandi Madida from their joint estate and other agreements so that they are not linked together.
#5. How tall is Nandi Madida
Madida has a height of 6 feet and 1 inch. The South African singer has many high heels that make her look even taller.
#6. Where is Nandi Madida from
Nandi Madida is from Mapumula in the province of KwaZulu-Natal in South Africa.
When she was 15, she started working on the first television presentation of the pre-SABC2 teen entertainment show 'Bling' in 2004. The show informed the children about music, movies and other issues.
In 2010 she entered the SABC1 presenter search for the concert Live and was one of four finalists. However, she lost to Minnie Dlamini (30 years).
That year Madida was second to Dineo Moeketsi in the O-Access presenter search. With the release of her first solo in 2011, Nandi established herself on the music scene in 2012 with her debut album.
#7. Where does Nandi Madida live
Nandi and Zakes Bantwini are very personal about their personal lives, rarely sharing their belongings from homes to cars.
But the award-winning musician Bantwini filed a court order seeking the removal of his wife from the $307,709 collective estate. The couple owns property including a $215,396 mansion in Durban and a $92,312 house in Johannesburg.
#8. What does Nandi Madida do?
Madida formerly Nandi Mangoma is a TV presenter, singer, actress and model.
In addition to winning several titles in dance and her modelling career, Nandi Madida is an artist who made her debut in her music career when she won a talent search, which gave her a steady kick as an actress at Gateway Mall in Durban, South Africa.
As a co-editor of Mzansi Magic Magazine project All Access Mzansi, Nandi joined Proverb and Dineo Ranaka in 2013. From 2015 to 2016 Nandi starred in Mzansi Magic Delanovela in 'The Road' as 'Zoe' and in 2016 co-starred with Trevor Sineke in the 2nd season of the ETV reality series 'Coke Studio'.
#9. What did Nandi Madida study?
Nandi wanted to practice journalism at high school but she was disappointed by an exhilarating journalist who told her that there was no money to earn in the field of journalism.
Nandi Madida instead decided to study law at KwaZulu-Natal University and later Varsity College.
#10. Who is Nandi Madida's husband?
The 38-year-old music producer Zakes Bantwini is Mngoma Nandi Madida's husband. In 2016, they were both married.
It was a great surprise to her fans to have only a close affair with a few friends and family who attended the ceremony. She said she did not want a big fuss about it and that is why he did not deliberately involve the media in the activities.
#11. Does Nandi have Instagram?
Yes. You can find Nandi Madida on Instagram by the handle @nandi_madida. Nandi has more than 2 million followers on Instagram.
#12. Skhanda Love became her breakout hit
A song called "Skhanda Love" was released by Madida and Ntokozo Mdluli alias KO, a hip hop artist, songwriter and rapper in South Africa in 2014. The song "Skhanda Love" was immediately hit and finally nominated for various music prizes.
#13. How does Nandi know Beyonce?
This South African actress has become a global recognition after being featured in Beyonce's musical film Black Is King. Nandi Madida said that she's very excited with Black Is King and she liked all the black stuff.