Ugandan engineer and politician Patrick Oboi Amuriat is the current president of the Forum for Democratic Change (FDC).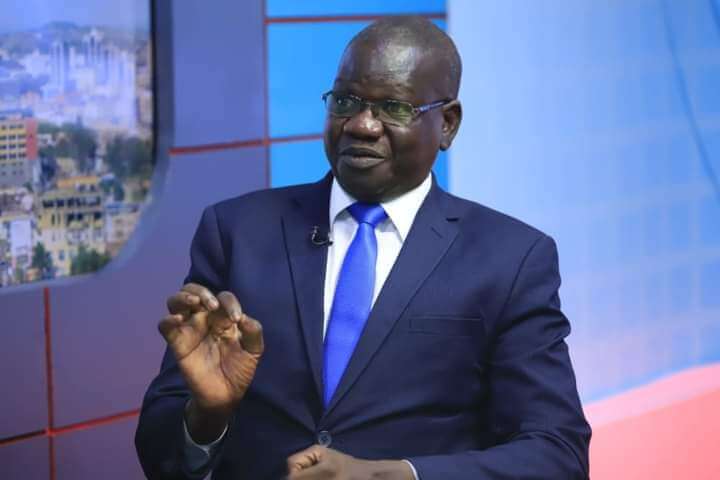 KAMPALA | LIFESTYLE UGANDA ( https://lifestyleuganda.com/) — Patrick Oboi Amuriat is a Ugandan engineer and politician. He is the current president of the Forum for Democratic Change (FDC) political party.
He is also the former Member of Parliament for Kumi County.
Early Life and Education
Engineer Patrick Oboi Amuriat, fondly known as POA in short form by his admirers, was born in Soroti, in the eastern part of Uganda.
He was born in the family of Mzee John Amuriat (father) of Kogili, Kanyum, Kumi district, and Rebecca Nansubuga Amuriat (mother) of Omoro district.
Agnes Alupo, his younger sister, died of cancer in 2021 at Mulago Hospital. Amuriat was raised and educated in Soroti before moving on to Lango and later to Makerere University.
He holds a Diploma in Education, a Bachelor's and a Master of Science in Engineering all obtained from Makerere University.
Career and Professional Work Experience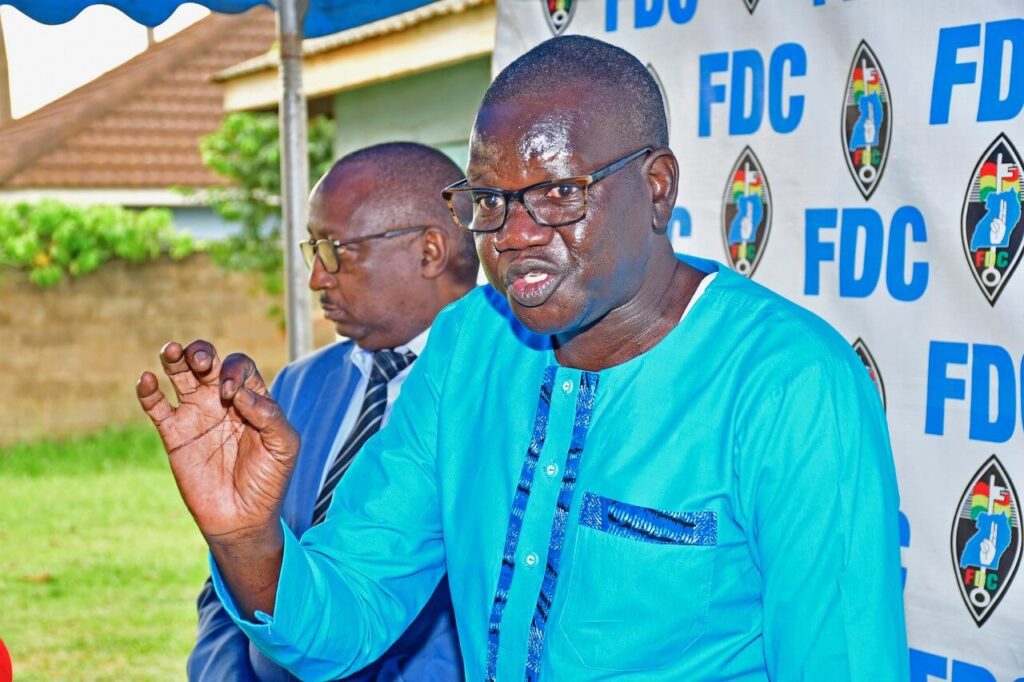 Amuriat has worked for a number of local and international engineering firms and community development organizations, as well as in the Kumi district as a District engineer.
On several occasions, Amuriat aided Dr Kiiza Besigye's campaigns. He first ran for office in 1994, during the Constituency Assembly (CA) elections.
Patrick Oboi Amuriat served as the official interpreter and campaign chief for opposition presidential candidate the late Paul Kawanga Ssemogerere in the Teso and Karamoja sub-regions in 1996.
Encouraged by the strong views expressed by FDC founding father Col (rtd) Dr Kizza Besigye in his 1999 communiqué, Amuriat joined Reform Agenda, actively collaborating with campaign teams that continued to produce positive results in his native Teso region.
Amuriat later served as a member of the Parliamentary Advocacy Forum (PAFO), which was chaired by one of the most respected elders, Augustine Ruzindana.
He is an FDC founding member. He was present at the historic events that gave birth to what quickly became Uganda's most popular opposition party.
Amuriat was a Member of Parliament for 15 years, from 2001 to 2016. He chaired the Science and Technology and Commissions Statutory Authorities and State Enterprises committees as an MP (COSASE). Throughout his time in Parliament, he was a key member of the Committee on Works and Transport.
He demonstrated exceptional management abilities as committee chair. He distinguished himself as an opposition member by consistently speaking out against the NRM regime's repressive policies.
Amuriat has faithfully served his party and has made a monthly financial contribution to the party (for ten years) toward the purchase of the party's headquarters.
Amuriat was appointed Chief National Field Coordinator to FDC presidential candidate Dr Kizza Besigye in 2015. As a result, he is a proud member of the team that claimed to have won the 2016 elections.
It was this performance, along with other progressive members of the party that he has continued to expend his energy on to reclaim as an assignment by the party through full-time activism, now popularly known as the 'Defiance Campaign.'
Patrick Oboi Amuriat is the current FDC party president, having been elected on November 24, 2017, at the 7th FDC National Delegates Conference held at Mandela National Stadium, becoming the third president after Maj. Gen. Gregory Mugisha Muntu (2012-2017) and Dr Kizza Besigye (2005-2012).
Amuriat declared his intention to run for president of Uganda in August 2020, when he announced that he would begin the FDC's presidential nomination process after the party was unable to persuade its former presidential candidate Kizza Besigye to run in the 2021 presidential election.
He was elected to the party's presidential ticket for the January 2021 presidential election. He received 337,589 (3.26%) votes, trailing the winner, Yoweri Museveni, who received 6,042,898 (58.38%) votes.
In an appearance before the Parliamentary Human Rights Committee, which was looking into cases of electoral violence during the election, he complained of harassment and intimidation, as well as being arrested more than 40 times during the two-month campaign and being punched in the stomach by a security officer.
Controversies
In January 2021, Patrick Oboi Amuriat was arrested for a traffic violation, just four days before the Uganda election.
The road leading to Mpigi Town had been blocked by police, but Mr Amuriat's driver drove through the bushes and emerged after the checkpoint, drawing cheers from onlookers. He then went to town, where he was apprehended and taken to Mpigi Central Police Station.
He was charged with violating the Road Safety and Traffic Act by riding on top of a vehicle. He would be taken to court, according to the police.
Mr Amuriat, on the other hand, stated that no amount of intimidation would deter him from pursuing his goal of deposing President Yoweri Museveni.