Bungee jumping is only permitted in Jinja, at the Jinja Nile Resort. The Jinja Nile Resort remains Uganda's top tourist destination for bungee jumping.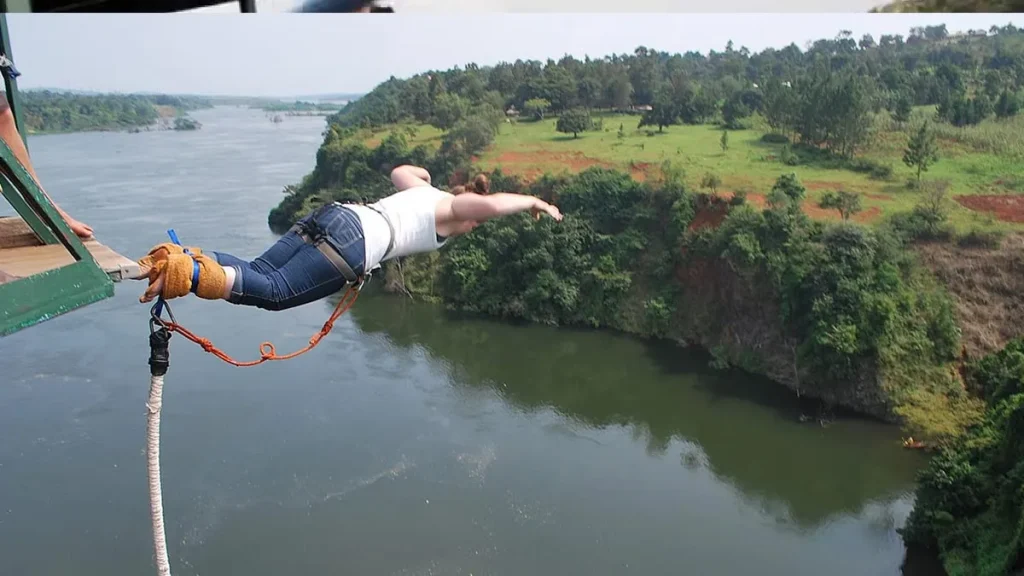 In Uganda, Jinja is the only place that is permitted to carry out bungee jumping, and that's at the Jinja Nile Resort. Till today, Bungee jumping in Jinja remains number one among Uganda's top tourist destinations.
Before, Uganda was mostly known for its Gorilla Trekking Safaris and the fact that it has some of the best national parks in East Africa.
Added to this list is the now most-liked tourist activity, Bungee jumping. As a tourist, it's almost impossible to travel to Jinja, Uganda and you don't hear about Bungee jumping.
Not sure what this activity means? Bungee jumping means leaping from a platform while a bungee cord is attached to two linked legs. Even though prior experience is not necessary, psychological preparation is nevertheless necessary before participating in the activity.
How Bungee Jumping is Done
Two different types of ties are used for participants: an ankle tie that forces your face to look down and a whole-body tie that lets you float like a butterfly. Before the jump, the instructor counts from 1 to 3 and then yells "Bungee," sending you flying.
The activity can be performed both day and night. Even though nighttime bungee jumping might be thrilling, the views and images that are shot might not be as good.
Why is bungee leaping unique? The most breathtaking view is obtained by plunging from a tower and reaching the Nile. The biggest rush comes from falling freely and then gently rebounding repeatedly until you finally strike the water.
Once you've done bungee jumping nothing else can come close to the list of most daring things you've done, we promise.
Bungee jumping spots in Jinja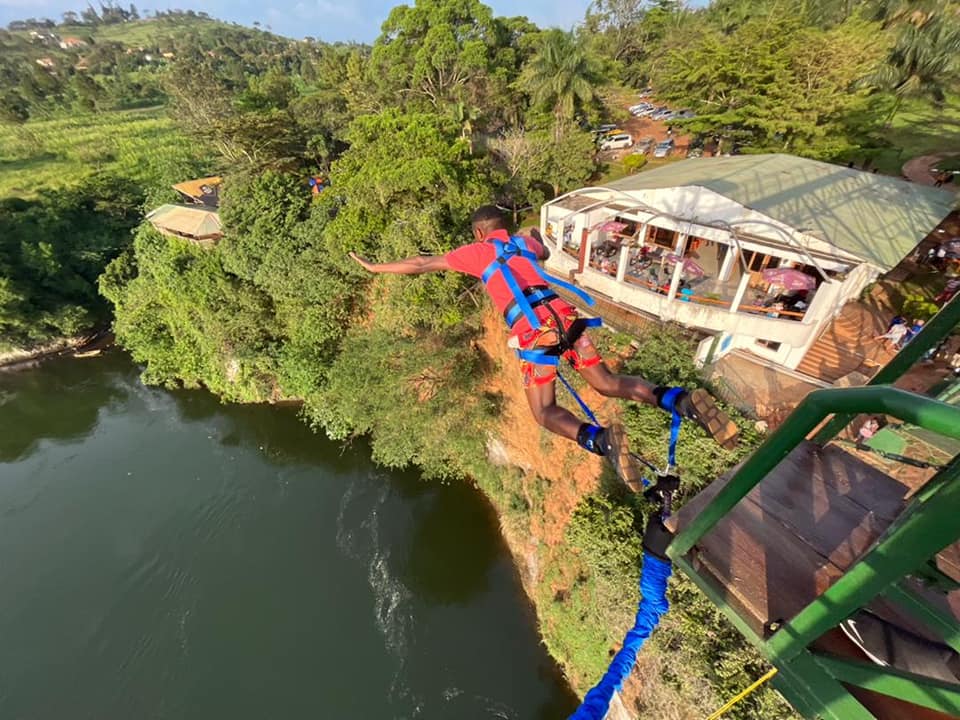 Bungee jumping over the Nile
In the future, we expect more Bungee jumping places to come in Uganda because it's a country blessed with so many lakes and rivers. However, for now, Jinja is the only permitted place for Bungee jumping, and that's at the Jinja Nile Resort.
Bungee jumping is one of those activities that you must partake in when you visit Uganda. Currently, it is organized by Adrift, a highly recognized and trusted top organization that organizes white water rafting, and takes place at Jinja Nile Resort.
To get started, each participant must register and make payments and waiver signing. This is the case of bungee jumping in Jinja. Participants have the option to register for either the long or short jump.
The small leap stops in the middle, whereas the long jump descends all the way, allowing one to touch the Nile itself.
Following registration, each participant is called out individually for a briefing while the other participants wait for support from a balcony. The person is clothed in the appropriate jumping attire before jumping.
One rope is used to bind both legs together, allowing the person to fall freely and be held by the bungee as they reach the Nile. It is strongly advised that novice jumpers refrain from scanning the 44 cliffs before taking the plunge.
The experience may be daunting for those who are terrified of heights, but the knowledge that thousands of others have safely completed a comparable dive in the past should provide ample solace.
The authorities always do their best to accommodate all of your needs especially if you're scared. For this activity, 13 years of age is the minimum requirement. Anyone older than this is free to jump off the bridge and float away on the Nile.
Is Bungee Jumping Safe?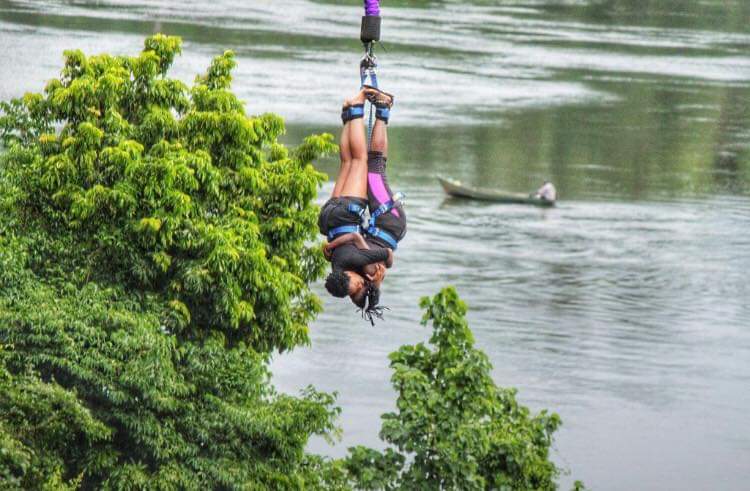 In terms of safety, the Nile High Bungee tower where the jumping happens complies with the Code of Practice law in Australia/New Zealand Standard to the letter.
Bungee jumping began in New Zealand somewhere in April of 1979. Twice a year, the Code of Practice standard is reviewed to allow place for the newest additions or modifications.
All bungee jumping gear used for the activity is frequently evaluated and is only used for a short time before it's replaced with new ones. This guarantees that all used equipment is current and has not suffered any sort of degradation.
To maintain operational standards, any worn-out parts are quickly replaced. Adrift Uganda willingly agrees to the code of conduct.
All of the policies and procedures in place are self-governing and create a condition where all staff takes safety measures for visitors participating in the activity to address any difficulties that may develop at any time.
Uganda is the safest country in the world to bungee jump because of all of these regulations.
Conclusion
We hope this information has been very helpful for anyone looking to go bungee jumping in Jinja. Through Bungee jumping, participants learn so much about facing their fears head-on and how to respond appropriately, especially in situations like this.
The more time you have to talk yourself out of doing something, the longer it will take you to jump off that tower.
And, in case you have always had issues with fear, this activity is perfect for you. Categories include tandem jumps, water touches, and full-moon jumps which can be organized at any time of the day, even at night.
Now that you know where to do bungee jumping in Jinja Uganda, will you take the leap of faith and jump? Remember it's safe and well-trained personnel will be working with you all the way.