In this article, you will find out how many national parks are in Uganda. Often overlooked by tourists who prefer to visit Kenya and Tanzania instead, Uganda has been described as the "Pearl of Africa" due to its natural beauty and charm.
KAMPALA | LIFESTYLE UGANDA (https://lifestyleuganda.com/) — Frequently overlooked by tourists who rather go to neighbouring Kenya and Tanzania, Uganda has been described as the 'Pearl of Africa' due to its natural beauty and charm, and these are some of the best national parks in Uganda to visit in 2023.
Table of content: The 10 best national parks in Uganda to visit in 2023
Uganda is a landlocked country that boasts a diverse array of ecosystems that are captivating to explore, untouched and completely wild.
The following is a list of the top ten most visited national parks in Uganda, according to the Uganda Wildlife Centre, and includes Queen Elizabeth, Lake Mburo, Murchison Falls, Kidepo Valley, Kibale, Mount Elgon, Rwenzori Mountains, Semuliki, and Bwindi Impenetrable National Park.
Queen Elizabeth National Park
Queen Elizabeth National Park is the most visited park in the whole of Uganda due to its spectacular scenery and abundance of wildlife.
In the Queen Elizabeth National Park, you'll find more than 500 different kinds of birds flitting about, and the Maramagambo Forest is a great place from which to watch them.
Primate species also make the forest their home, and the experience of walking along the paths with chimpanzees swinging by your side is truly unforgettable. The lake basins such as Lake George and Lake Katwe Crater are delightful to explore by boat, and drifting on their tranquil waters is an enchanting experience.
Although there are many thrilling attractions in Queen Elizabeth National Park, the main attractions are the large mammals that roam its varied terrain. Lions, hippos, elephants, leopards, and many more roam the park's volcanic terrain, perfectly at home in this natural wonder waiting to be discovered.
There are 500 different species of birds in the park, as well as tree-climbing lions, and volcanic features, including volcanoes and deep craters. Other services include a telecenter, boat launches, park lodges, and scenic drives.
Rwenzori Mountains National Park
The Rwenzori Mountains National Park is one of the best places to see in Uganda in 2022 and is home to some of the world's most beautiful landscapes.
This park, situated in the Rwenzori mountains and measuring nearly 1000 square kilometres (386 square miles), was named a UNESCO World Heritage Site for its extraordinary natural beauty.
A visit to the Rwenzori Mountains National Park will give you an unforgettable hiking experience. The park also boasts some of the most breath-taking waterfalls, high glaciers, the valley of nine lakes and a variety of flora and fauna, including many endangered species.
Lake Mburo National Park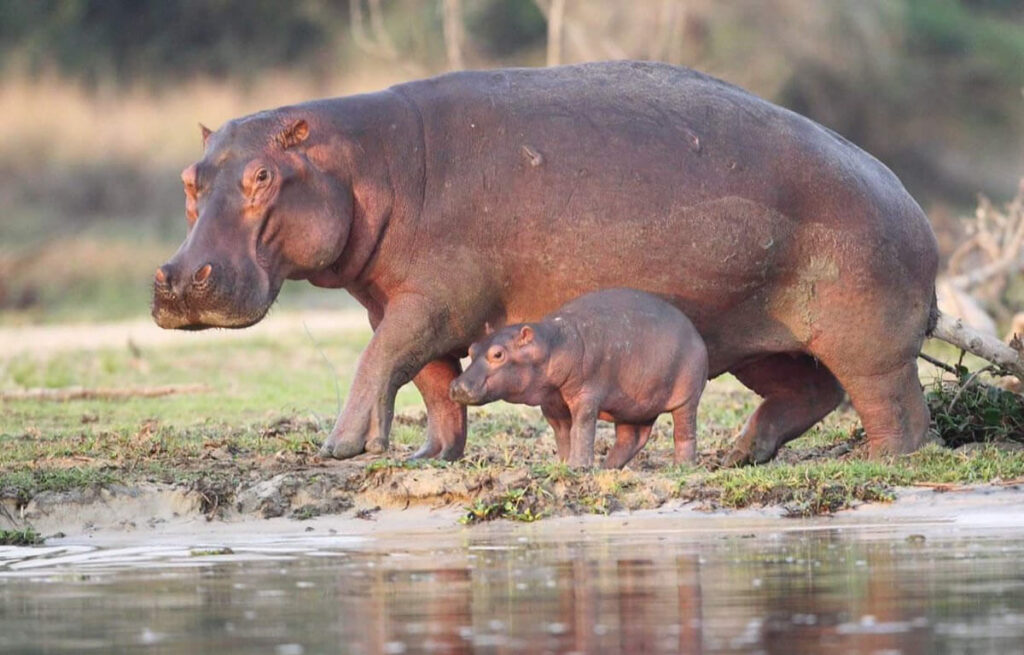 The Lake Mburo National Park covers an area of 370 square kilometres and is located just outside the capital city of Kampala.
Photographers and bird enthusiasts will find Lake Mburo National Park an ideal spot for photographing leopards and hippos as well as zebras, hyenas, impalas and many other animals. The park is home to 350 different species of birds, too, such as zebras, hippos, zebras, hyenas, and impalas.
A geologist's dream tour awaits beneath the surface of this adventurous park. Below its surface are ancient metamorphic rocks, dating back over 500 million years.
Lake Mburo, together with 13 other nearby lakes, forms part of a wetlands system of 50 kilometres, and as a result, is one of the best national parks to visit in Uganda in 2022.
Bwindi Impenetrable National Park
The Bwindi Impenetrable National Park is a part of the Bwindi Impenetrable Forest, Africa's richest ecosystem, which is a UNESCO World Heritage Site.
This park is possibly one of the most remarkable destinations in Uganda for visitors. Before leaving, be sure to take advantage of the opportunity to see mountain gorillas and elephants up close.
Bring your camera and observe 200 different species of trees, 120 species of mammals, 27 types of frogs, geckos, chameleons, and 220 different types of butterflies, as well as 348 kinds of birds and other endangered birds.
Semiliki National Park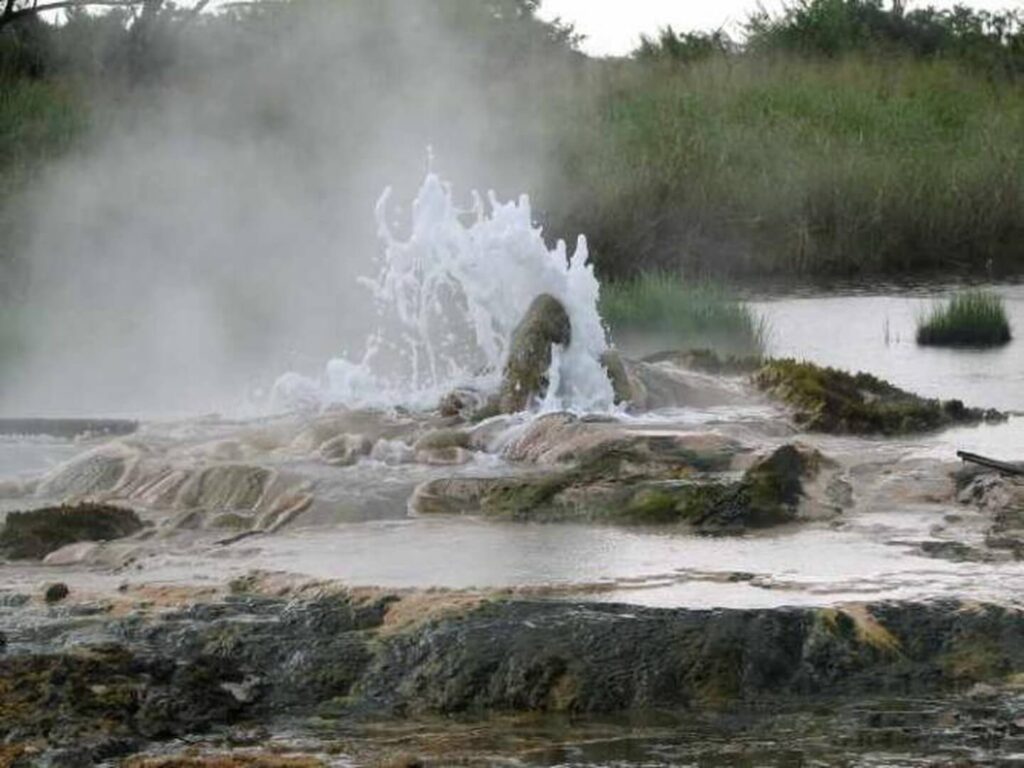 A hot spring above 1000C is the most famous spot in Semiliki National Park, one of Uganda's newest national parks. However, the springs are not for bathing due to their high temperatures.
Try boiling an egg in it for ten minutes at the Sempaya Hot Springs. It will be hard-boiled afterwards. The park also houses a lowland tropical forest that boasts some of Africa's most diverse and abundant flora and fauna.
If you enjoy nature tours, the Semiliki National Park is home to creatures such as grey-checked mangabeys, red-tailed monkeys, elephants, chimpanzees, De Brazza's monkeys, pygmy antelopes, and many species of birds.
Murchison Falls National Park
The biggest park in Uganda is Murchison Falls National Park. If you're looking for an epic river Nile adventure then the park is the place to visit.
Murchison Falls National Park stretches inland around the Nile from Lake Albert, forming part of the Murchison Falls Conservative Area (MFCA).
Experience the 'big four' (elephant, lion, leopard, and Cape buffalo) just above the Nile; next visit Murchison Falls, where the Nile squeezes through a narrow gorge to create a waterfall.
Kibale National Park
In Kibale National Park, one of Uganda's most beautiful tropical forests, chimpanzees and other wildlife are common, making it an ideal safari destination.
The northern section of Kibale National Park experiences plenty of rainfall from March to May and September to November, so you'll need to bring along a raincoat during these months.
The park is easily accessible by bus from Kampala every day of the week.
Kidepo Valley National Park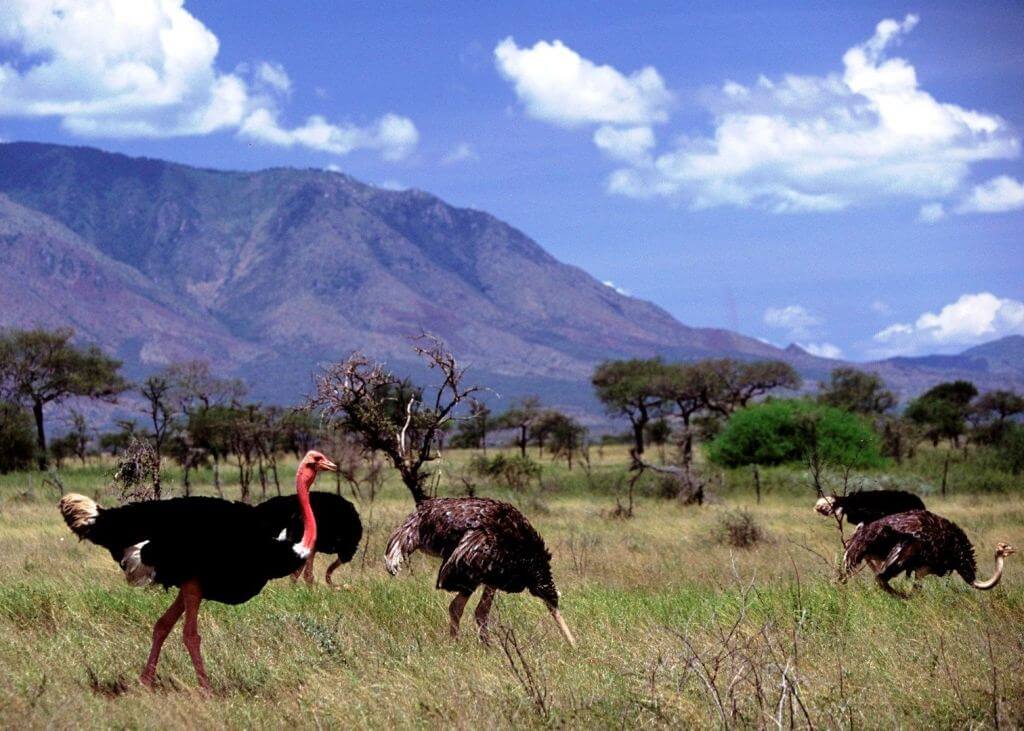 Kidepo Valley National Park is the most isolated national park in Uganda, yet it is worth the long arduous journey through the wild frontier region of Karamoja to experience such magnificent beauty.
This park is located in a rugged savannah between Uganda's borders with Sudan and Kenya. It houses over 77 species of mammals and over 475 species of birds.
In this park, you can experience game viewing with vehicles that travel on dirt roads during any time of the year and in any weather.
Mgahinga Gorilla National Park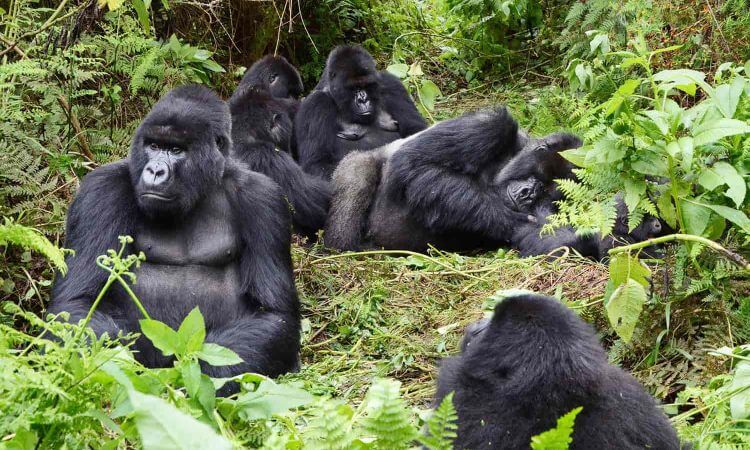 Mgahinga Gorilla National Park is a dense forest and a natural habitat for rare mountain gorillas and the endangered golden monkey. The park can be found near the Kisoro region high in the clouds.
A safari tour around the park offers visitors not only a chance to see rare animals but also a chance to immerse themselves in the region's culture. The indigenous Batwa pygmies, a tribe of hunter-gatherers, were the forest's 'first people' and called it home for generations.
You are sure to be impressed by the three conical extinct volcanoes of Mgahinga, which provide both an outstanding backdrop and even more beautiful scenery.
Mount Elgon National Park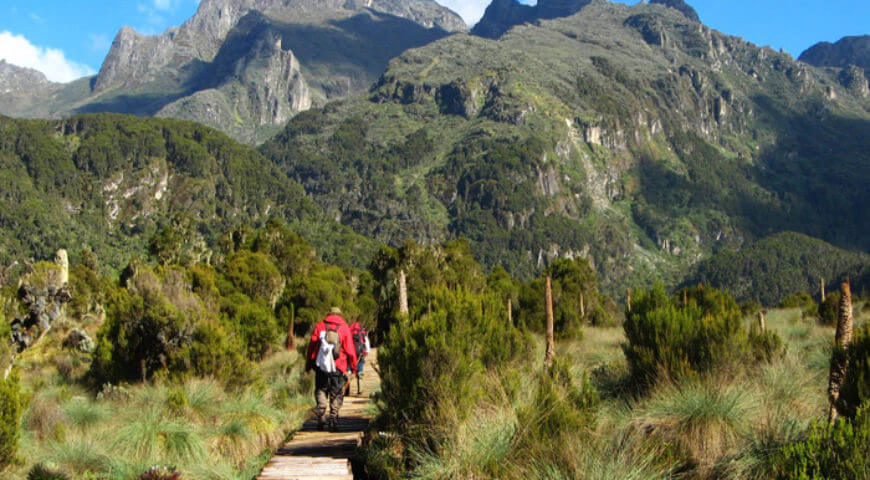 Mount Elgon National Park is the world's largest extinct volcano with its base lying on the border of Kenya and Uganda.
In 1968, Kenya acquired its part of the park. In 1992, Uganda received its part, covering 1110 square kilometres (430 square miles).
Photographers and bird-watchers will find a variety of mammals, birds, invertebrates, and stunning flora and fauna near the trailhead. There is even an ancient cave with ancient paintings. The hot springs surrounding the former volcano craters are beautiful.
Don't forget to share our article on 'What national parks should you visit in Uganda in 2023', it might help someone else as well.
Although we strive to provide accurate information about the 10 most beautiful national parks in Uganda in 2023, it is always possible to make an error. If you find any inaccurate or incomplete info, please comment below.