Radiant Cosmetics has recently named Ugandan female recording artist Lydia Jazmine as their brand ambassador. She will use her new role as Radiant Cosmetics' brand ambassador to promote the company's products.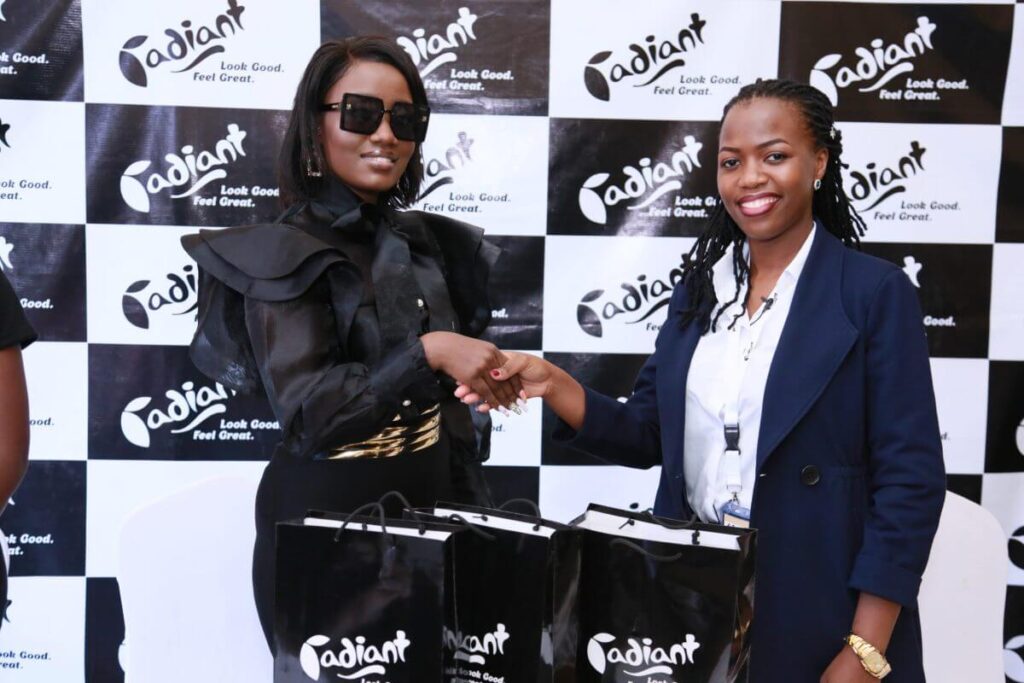 On Thursday 25th March 2020, singer Lydia Jazmine was unveiled as a brand ambassador for Radiant Cosmetics in a press conference held at Mestil Hotel.
The 'Omalawo' singer is expected to promote the company's products to her fans, a task she has already undertaken judging by her promotional posts on Instagram.
Her post on social media teased the development by captioning a photo of herself as "RADIANT BRAND AMBASSADOR".
In the second post to her Instagram account, an ecstatic Lydia Jazmine shared the good news, stating that she has always used these products. She wrote:
"I'm proud and honoured to announce that I'm the new brand ambassador for @radiantcosmeticsug I'm so thrilled to be working with the biggest hair and skin experts in this country," she added.
The endorsement deal brought the singer into an exclusive group of singers who have already struck deals with renowned companies like Spice Diana, Fik Fameica, Sheila Gashumba, Rema Namakula, among others.
The Radiant brand manager Catherine Mulanghi says Lydia Jazmine was an easy choice for the brand because she epitomizes confidence and beauty, in addition to being gifted artistically.
"We are proud to have her represent our brand as she personifies the meaning behind the 'Look Good, Feel Great' slogan," Catherine Mulanghi said.