Following the outbreak of the Ebola virus disease in Uganda, the African Union (AU)'s specialized healthcare agency, the Africa Centers for Disease Control and Prevention (Africa CDC), has demanded stronger surveillance and control measures.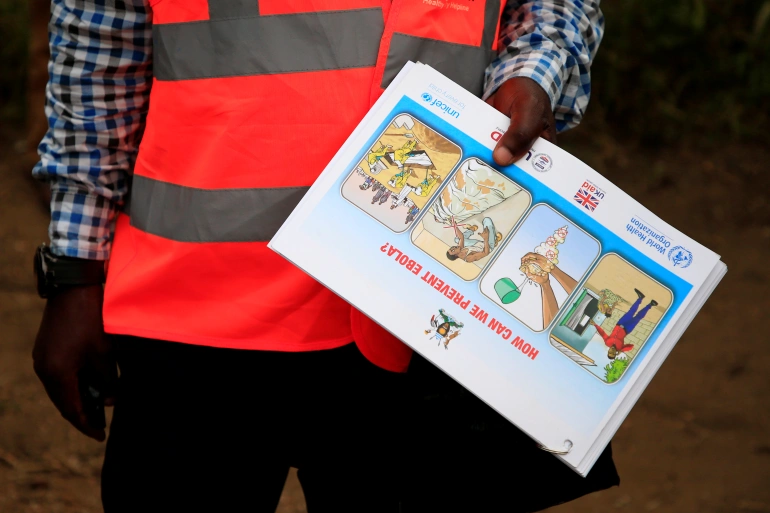 KAMPALA | LIFESTYLE UGANDA (https://lifestyleuganda.com/) — The African Center for Disease Control and Prevention (Africa CDC), the specialized healthcare agency of the African Union (AU), has requested stronger surveillance and control measures in response to the outbreak of the Ebola virus disease reported in Uganda.
After a confirmed case was reported at the Mubende regional referral hospital, the Africa CDC issued the announcement on Tuesday.
Africa CDC also urged increased target risk communication and community awareness about disease prevention and control measures. In order to coordinate and align emergency preparedness and response activities across the region, it will work closely with neighboring districts, member states, and partners.
There have been six unexplained deaths in the same district, resulting from infections from possible sources and contacts, according to preliminary investigation reports.
In addition to sending experts from the Africa CDC Regional Coordinating Center (RCC) and headquarters to the Uganda Ministry of Health, the Africa CDC says it is preparing to send more experts to the affected region to assist with contact tracing and Ebola outbreak investigations.
By working with the Ugandan health authorities, the African Union Commission through the Africa CDC will continue to provide assistance, supplies, and equipment to respond to emergencies.
Local authorities reported that a person was admitted to Mubende regional referral hospital on September 15 after presenting Ebola symptoms and died on September 19. Six other deaths are under investigation following reports from local communities.
An Ebola case was reported in neighboring Democratic Republic of Congo (DRC) last month, and Uganda intensified surveillance on its western border after the WHO announced the case.
In the past two decades, Uganda has experienced more than five outbreaks of Ebola, mostly in western regions close to the DRC.
A number of symptoms accompany the Ebola virus, including fever, vomiting, diarrhea, generalized pain and malaise, as well as bleeding from the body and the skin.
The WHO reports a mortality rate ranging from 50 per cent to 89 per cent for those infected with Ebola, depending on the virus type.