But what does an Isolation or Quarantine mean and what happens when you are there?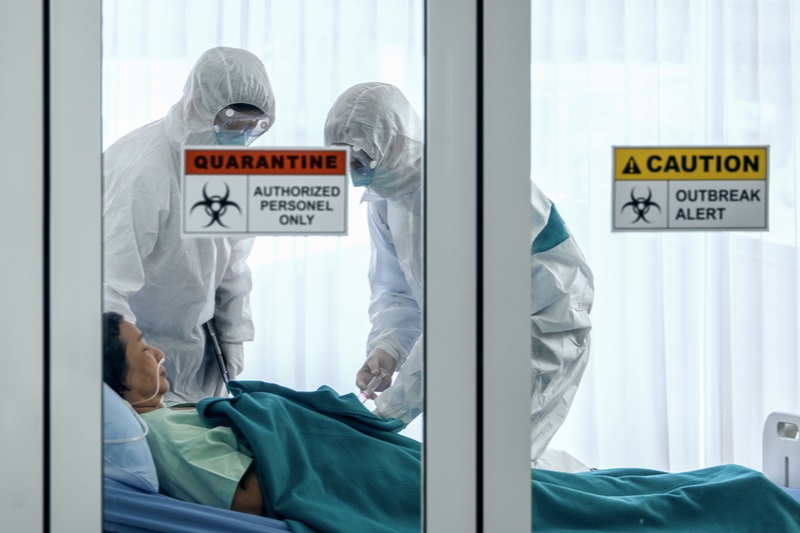 With the new coronavirus spreading around the world, the words "isolation" and "quarantine" pop up quite a lot. You'll hear about travellers or passengers being put in isolation or quarantine.
But what does this mean and what happens when you are there? And does isolating or quarantining people actually help prevent the spread of disease?
Isolation vs Quarantine
While many people use the terms isolation and quarantine interchangeably, they actually mean different things.
A person who is sick goes into isolation to separate himself/herself from healthy people. This is the case for the woman who came back from Iran.
She showed symptoms, but because she didn't need to be hospitalized, she is in isolation in her own home.
Inside Quarantine
Quarantine, on the other hand, separates potentially sick people from the general population. For example, the passengers on the Diamond Princess cruise ship were quarantined on the ship and not allowed to disembark.
Doctors and other healthcare workers observe quarantined patients to see if they develop symptoms. The passengers on the cruise ship stayed in their rooms most of the time.
Staff members brought food and water and other necessities. Unfortunately, this last part was what spread the virus around inside of the ship.
Stopping the Spread of Disease
Both of these methods work to prevent or at least slow a global pandemic because it cuts off the infected or possibly infected from the general population.
Remember that viruses cannot spread and replicate without a host since they are intracellular parasites.
Sick people receive treatment and can go home when they are no longer contagious.