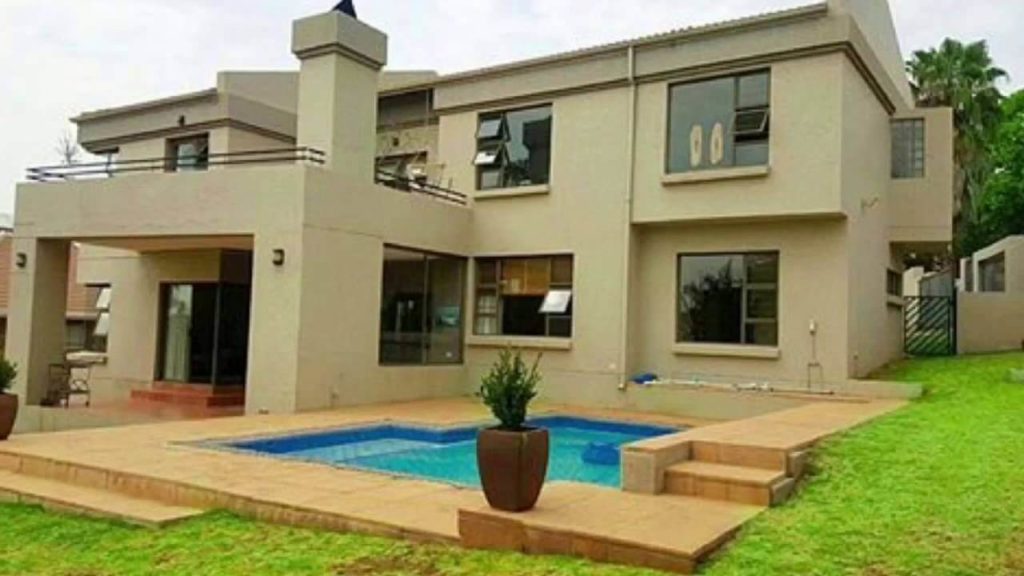 Zari Hassan confirmed the plan of Diamond Platnumz to sell the house in South Africa that he bought her.
Zari Hassan confirmed Diamond's plan to sell the house he bought her in South Africa in a recent interview with popular Tanzanian blogger Millard Ayo.
The multi-million house that Diamond plan to sell is in Johannesburg, where she and her children lived.
But the mother of 5 said that she was not troubled with moving out because she owns several villas.
If someone is willing to sell a house with his kids in it, what else can't he do? But I have other houses, it's all good.
The socialite added in the same interview that Diamond hadn't spoken to his kids for nine months.
She said his mother Sandra checked them frequently until the singer cautioned her.
Zari Hassan, 38 years said that was the last time he ever sent money for upkeep.
Diamond recently announced that he was expecting their child from his Kenyan fiancée, Tanasha.
Diamond and Tanasha have dated for more than a year and were scheduled to marry on February 14, 2019.
Sources say it's a stunt to populate his Wasafi Festival in Kenya at the beginning of the new year. The new wedding, however, was delayed to a later date.
Zari Hassan – Profile
Zarinah Hassan (Zari Hassan) born on 23 September 1978 is a Ugandan socialite, musical and businesswoman.
She is based in South Africa and operates a collection of educational and student hostels and other companies.