She's one of the most talked-about celebrities in Uganda and East Africa, but how much do you know about Karitas Karisimbi? A look at her tribe, biography, and family.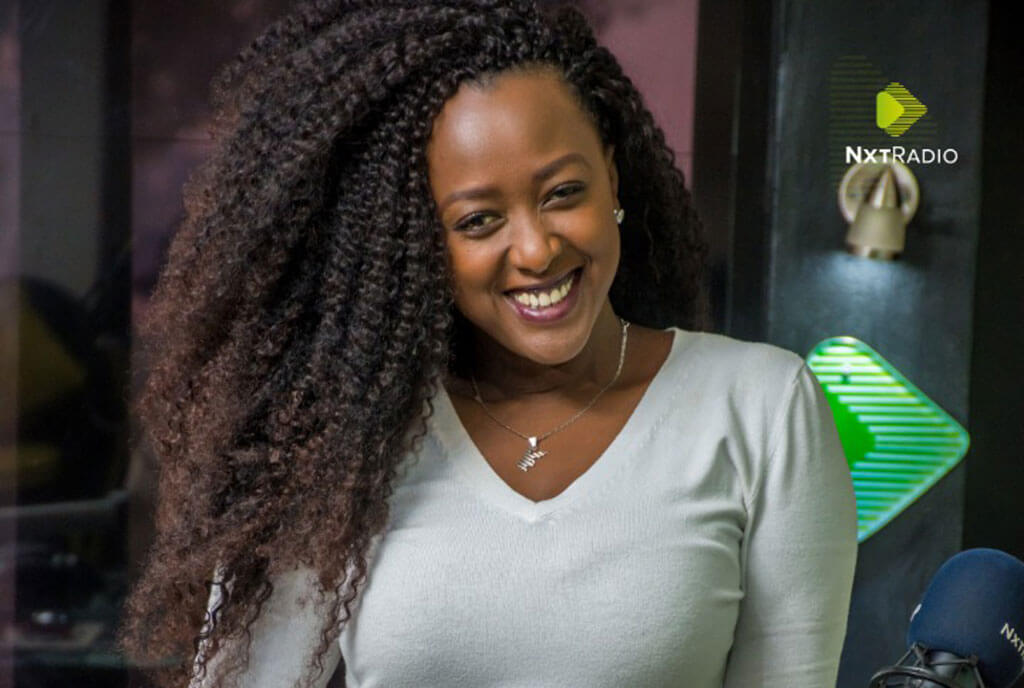 #1. Who is Karitas Karisimbi?
Karitas Karisimbi is a Ugandan radio and TV presenter.
She currently hosts a show called Chat Room that airs every Sunday at 8 pm and hosts a morning show with Marcus on NXT Radio.
#2. How old is Karitas Karisimbi?
Karitas Karisimbi is 36 years old. Her birthday is May 26, and she was born in 1984.
#3. When was Karitas Karisimbi born
She was born on May 26, 1984, at Mulago Hospital in Uganda to Rwandan parents.
Karitas Karisimbi is the last of nine children of Rwandan parents raised by a single mother. The family moved a lot in the care of the guardians.
#4. She hosted Showtime Magazine on WBS TV
Karisimbi made her name in the early 2000s when she hosted a show on WBS TV called Showtime Magazine.
She hosted it for three years before joining 88.2 Sanyu FM, then joined 91.3 Capital FM, where she was part of the team that hosted the breakfast show with Gaetano Jjuko Kagwa and Oulanyah.
#5. Karitas Karisimbi belongs to which tribe?
Although her family is of Rwandan descent (tribe), Karitas Karisimbi was born on May 26, 1984, in Mulago Hospital, and grew up in Kamwokya, Kampala.
She comes from a family with eight siblings, but the family's first child died in a liberation war that brought the NRM government to power in Uganda.
#6. Karitas was raised by a single mother
Karitas was raised by a single mother and due to the financial crisis in her family, her mum started shooting sabbaticals so that they could sell to various places as a way to earn an income.
Karisimbi says she never thought of being a presenter when growing up, but she wanted to be a lawyer but ended up in the media world.
#7. She was a waitress at Hotel International
After her senior six years, Karitas Karisimbi began working as a waitress at Hotel International in Kampala, where She met Elvis Sekyanzi, a budding entertainment entrepreneur and owner of Club Silk, whose father, Gordon Wavamunno, owned WBS TV.
After some TV tests, she landed the host of Show Time Magazine on WBS TV. Karitas describes three years on WBS as an amazing and life-changing life.
Karitas added, "I just met a lot of people and did the network, never looking back."
Three years later she left WBS television and went on to radio with the help of Timothy, who helped her join Capital FM.
#8. She started K-files production
After leaving the mainstream media, Karisimbi started a production company called K-Files and was also involved in the hair products business.
In 2010, K-Files launched and produced the reality television show of Kyagulanyi Ssentamu Robert, alias Bobi Wine and his Family, which aired on Bukedde TV.
There were various episodes on the show that could show how Bobi Wine lived his life when he was not on stage.