Five essential practices to follow to make your time working from home as comfortable and easy as possible.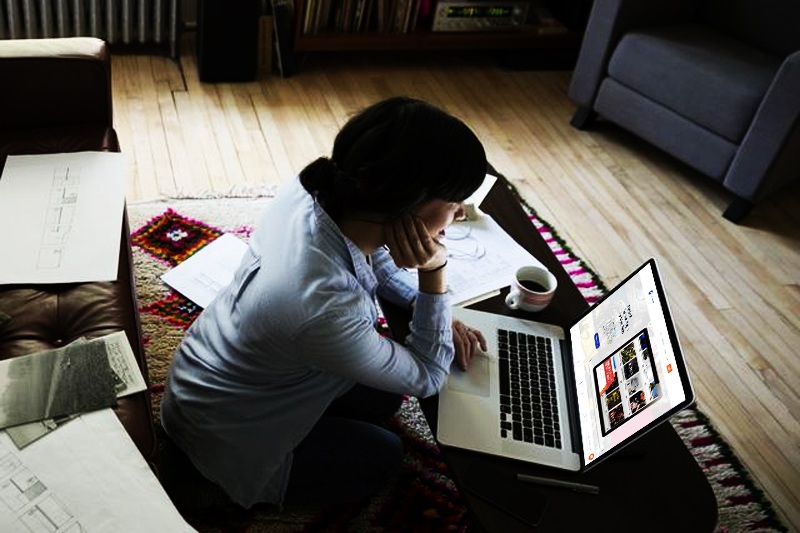 KAMPALA | LIFESTYLE UGANDA (https://lifestyleuganda.com/) — Over the past few months, millions have made the transition working from home, and we are still feeling the pain of adjustment.
After all, not everybody's home is set up to fit the hourly desk job, and your legs, your back and neck may be sick from daily grinding.
Consider the following best practices to make your time working from home as comfortable and easy on your body as possible.
1. Quit hunching
If you are using a laptop for work, you may find yourself hunching over a desk, bend your shoulders, and hang your head on the keyboard. This is a recipe for disaster from an ergonomic standpoint, as excessive gliding can lead to back, shoulder and neck strain.
Ideal positioning allows the top of your computer screen to be at eye level while you are sitting upright. Here are some easy fixes:
Order a surprisingly inexpensive computer monitor online.
Order the laptop stand so you can adjust it to a better height. (If you're using one of these, you'll need a separate keyboard and mouse).
Balance your laptop on top of the bookshelf so that it meets the eye level.
2. Work at the right height
Your elbows should simply be facing your desk at a 90-degree angle, so if you have an adjustable chair, make sure you raise it to the right height to allow for this alignment.
Be careful though. If your seat is too high, your legs may hang sideways, which can cause your feet to feel numb or hurt your back. If this happens, use a step stool or a stack of books to stretch your feet.
If your chair is not adjustable, sit on the pillow to keep yourself in the correct position.
3. Alternate between sitting and standing
Spending too much time in one position can endanger your health, block blood flow and make your muscles tense. To mitigate these risks, get up from your seat and walk every half hour.
Some people choose a "standing desk" which allows you to work on your feet. But staying up too long may reduce your physical health, according to a recent study.
The key is to get a healthy mix of standing up. Whatever your main working position is, mix it up every time to give your body much-needed movement.
4. Follow the 20-20-20 rule
Most workers in the home are staring at a computer or phone screen and putting the harmful blue light directly into their eyes. But too much exposure to blue light can lead to sleep difficulties and damage to the eye cells, not to mention a dullness that lasts long after the workday.
The 20-20-20 rule is that when you stare at a screen every 20 minutes, you have to look 20 feet at a distance of 20 feet, which gives your eyes enough time to relax from the blue light distortion.
This tool will help you take your eye break every 20 minutes.
If you are concerned about your long time staring at the screen, consider buying a pair of blue light glasses, which will help soften the glare and prevent some serious effects of blue light.
5. Make yourself comfortable
If you are doing your work from home, you may be allowed to lose some of the furnishings that come with the office setting. If you feel more productive while leaning on a chair, go up and lean. If you want to work on your sweat, comfort yourself.
Don't worry so much about rebuilding your old workplace into your workspace. Instead, think about what makes you feel more comfortable and useful in your private space.
In other news, 2022 Oscar nominations announced, Anghami makes its Nasdaq debut, Kylie Jenner gives birth, Fireboy live in Uganda, Rihanna is pregnant, Cheslie Kryst is dead, Minister Lokodo is dead, Global Music Awards Africa 2022 nominees are out, Nasdaq to list Anghami, 2022 Grammy Awards set for April, and Wizkid heads to iHeartRadio Music Awards 2022.