Drake joins Ariana Grande and The Beatles as the only artists to have three songs simultaneously ranked on Billboard 100 in the top three.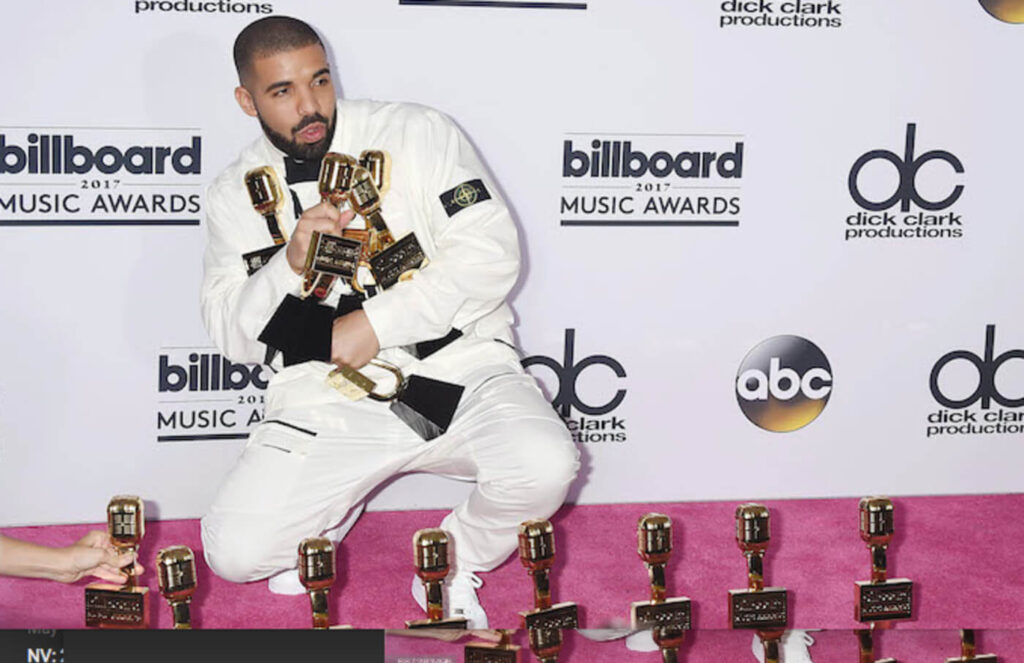 Drake continues to make billboard history.
On Monday (March 15), Drake the Toronto native took the No. 1, 2 and 3 spots in the Billboard Hot 100 rankings with his Scary Hours 2 EP. Drake ft Lil Baby's "Wants and Needs" and Drake ft Rick Ross "Lemon Pepper Freestyle" were released on March 5.
According to Billboard, the Views MC joins Ariana Grande and The Beatles as the only artists to receive three songs in the top three simultaneously. All three tracks have extended his record from 45 to 10 places.
"What's Next" received 49.1 million US streams, "Wants and Needs" 41.5 million plays and "Lemon Pepper Freestyle" 32.1 million streams.
With "What's Next" topping, Drake now has eight Hot 100 No. 1s under his belt. What's My Name, Work, One Dance, God's Plan, Nice For What, In My Feelings and Toosie Slide are Drake's other great songs.
Last week, REVOLT announced that Scary Hours 2 was on track to sell more than 1 million units. The EP was released to catch fans waiting for the Certified Lover Boy to be dropped.
Drizzy's much-anticipated sixth album was originally slated for release in January but was pushed back due to a leg injury.
"I had planned to release my album this month, but the energy between surgery and rehab is dedicated to recovery," the Scorpion rapper previously wrote in his Instagram story.
"I'm again blessed to be back and focused on the album, but the certified Lover Boy will not be dropped in January. I look forward to sharing this with all of you in 2021."
DJ Akademiks says the project will now be released in April. "Drake told me it would be dropped before April," he said. "So, he's not waiting until summer to drop his shit in April or earlier."
Check out his Drake | Billboard.