With the launch of its M-PESA mobile money services, Safaricom has officially launched its commercial operations in Ethiopia.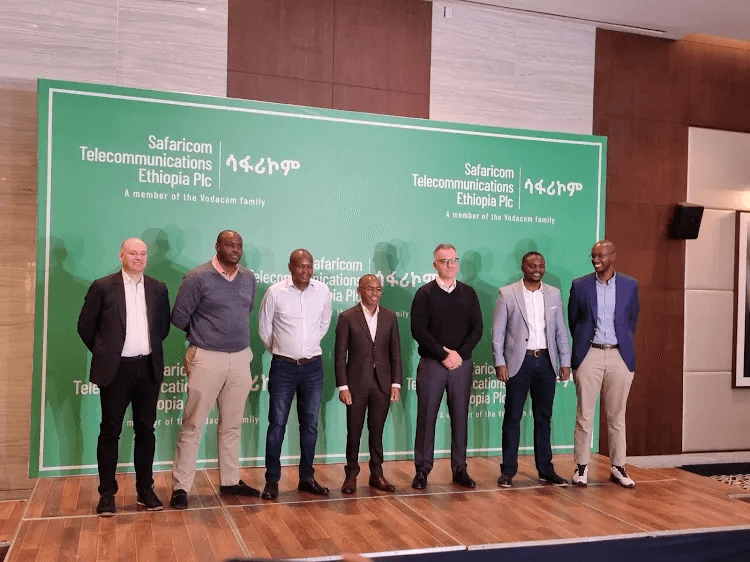 KAMPALA | LIFESTYLE UGANDA (https://lifestyleuganda.com/) — Earlier this week, Safaricom launched its commercial operations in Ethiopia, offering voice, data, and SMS services, including M-PESA mobile money service.
In the capital Addis Ababa, Ethiopia's finance minister Ahmed Shide disclosed that Safaricom Telecommunication Ethiopia (STE) was approved to roll out its mobile money services nationwide.
According to Minister Shide, Safaricom would be permitted to obtain permits from the Central Bank for M-Pesa services once the approval is received.
Safaricom is permitted to operate in the country for fifteen (15) years under the license. Safaricom will also offer mobile money services under its original name.
In addition to making deposits and sending and receiving payments, M-Pesa can be used to make deposits via SMS phone messaging. After launching its mobile financial services last year, Ethio Telecom's Telebirr service attracted up to 4 million users in a short period of time.
Since Ethiopian law forbids foreign investors from operating in the Ethiopian financial sector, Safaricom acquired Ethiopia's first private telecommunication license in July 2021. Mobile money services were not included in the license.
To allow foreign investors to provide mobile money services in Ethiopian telecoms, the NBE introduced a bill in April 2022 amending financial laws.
Safaricom's announcement that it will offer mobile money services in the country represents a significant milestone for the government's liberalization agenda.
With M-Pesa entering Ethiopia's mobile money market, M-Pesa will take on Telebirr, the mobile money service launched by incumbent operator Ethio Telecom which has now surpassed 21 million users.
Business Daily reported in 2018 that Ethiopia has liberalised the telecoms sector as part of Dr Abiy's reforms to transition to a modern, digital economy.
In Ethiopia, international telecoms companies have now been allowed to set up shop as a result of the reforms, including Kacha Digital Financial Services, which was awarded a mobile money license by the Ethiopian National Bank as the nation's first private company.
PYMNTS interviewed Safaricom's CEO Peter Ndegwa in August, in which he indicated that the company sees Ethiopia as an opportunistic market for M-Pesa once regulatory approval is received.
Editor's Note: We would appreciate it if you could let us know if any of our content is inaccurate or outdated at support@lifestyleuganda.com.