The team, led by Mr Toyota, has announced that entry to the 47th birthday party for Lieutenant General Muhoozi Kainerugaba, will be free and open for everyone.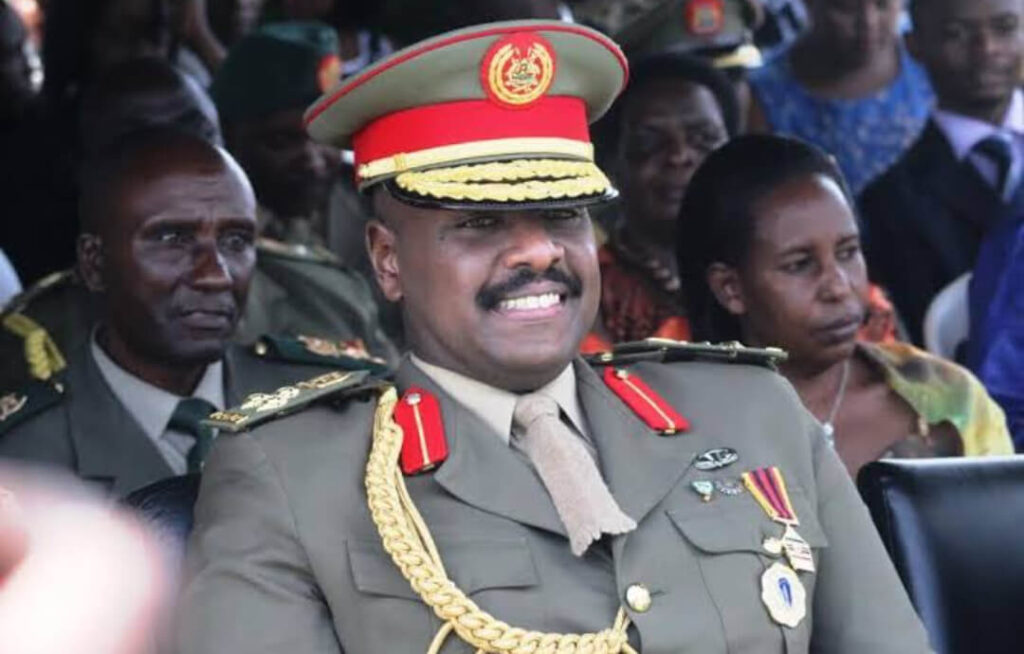 KAMPALA | LIFESTYLE UGANDA (https://lifestyleuganda.com/) — Lieutenant General Muhoozi Kainerugaba's 48th birthday celebrations are less than two days away and the organising team, led by Mr Toyota, has revealed the event will be free and open to everyone.
Promoter Balaama says: I would like Bobi Wine to be one of the performers at Gen Muhoozi's event.
But Balaam's tweet was criticized by some of Bobi Wine's followers who said he is too busy.
Responding to questions from journalists on Thursday, Michael Nuwagira commonly known as Toyota, an uncle to Gen Muhoozi who is also part of the organising team said the celebrations will take place on April 23 at the Cricket Oval with gates expected to be open from 8.00 am.
"I want to tell you that we are ready. The stage is being raised, the tents are being set up. Everybody is free to come with a card or without a card. It is not that those with cards are the ones invited," Toyota said.
In addition, he revealed that the celebrations are not political. He said all individuals no matter what political party they are affiliated to are invited to attend.
"This is not a political gathering. It is purely an entertainment function and celebration for the birthday of General Muhoozi. We shall have a cake, fireworks, eats drinks and everything," Toyota added in joy.
This comes at a time when Events promoter Balaam Barugahara Ateenyi vowed to hire musician turned politician Robert Kyagulanyi Ssentamu commonly known as Bobi Wine to perform for revellers at the same party.
Balaam who is the chief organizer of the day mentioned that Bobi Wine will be part of the list of many artists expected to perform. He said he is a great admirer of his music although they disagree politically.
"Among the artistes we are expecting to perform at Lt Gen Muhoozi's birthday, is Bobi Wine. Bobi Wine will perform. He will come and sing for the President. I'm going to send him a card and I will pay him," Balaam said.
"I want Bobi Wine to be one of the performers of that event. He is a good performer. I like his music. Personally, I like Bobi Wine's music but when it comes to politics, I support Muhoozi," he added.
Balaam's tweet, however, raised criticism from some of his followers who said Bobi Wine is too busy with national issues and cannot go about performing for people who associate with President Museveni.