Wizkid and Femi are also nominated in the Best Global Music Performance category along with Kidjo and Burna Boy at the 2022 GRAMMY awards.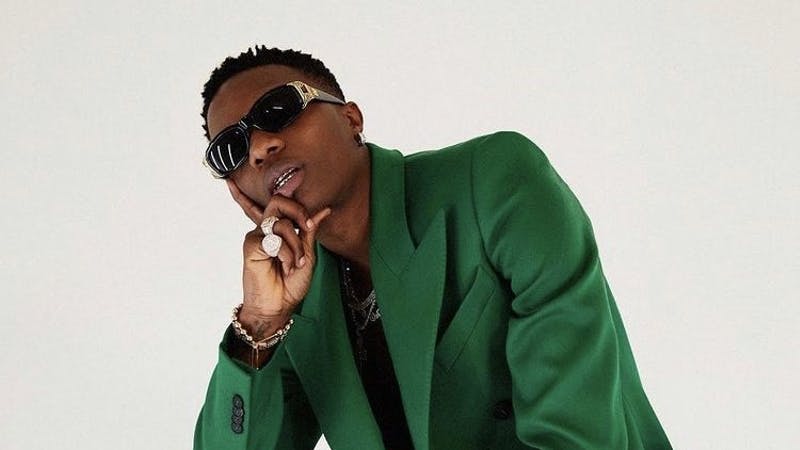 KAMPALA | LIFESTYLE UGANDA (https://lifestyleuganda.com/) — Artists from West Africa, including Ghana's Rocky Dawuni, Benin's Angélique Kidjo, and Nigeria's Wizkid, Femi, and Made Kuti have all been nominated for the Grammy Awards 2022, also called the 64th annual Grammy Award.
Dawuni, who was nominated for his first Grammy in 2019, returns with 'Voice of Bunbon Vol 1'.
The full list of 2022 GRAMMY Awards nominees can be found here.
Take a look at Justin Bieber's 'Justice World Tour,' he will perform in South Africa.
Check out Makeup store Uganda on Google at https://g.page/r/CYVELHaL0gIcEAE.
On January 31, 2022, the 64th Annual Grammy Awards will be presented at the Crypto.com Arena in Los Angeles in recognition of the best compositions and recordings in the music industry.
Although the Grammys are not a traditional music award show, the 2022 ceremony will feature a broader range of categories and an all-star lineup. The songwriters' category will feature a mix of genres and styles.
Some categories, including best new artist, are purely subjective, but they are worth mentioning. Some of the most popular categories include: song of the year, best new artist, and record of the year.
If you are wondering who will be nominated for the 2022 Grammys, you have come to the right place. The show will air on CBS. The final ceremony will be held on January 31 next year.
Nominees were chosen from more than 22 000 eligible entries released between 1 September 2020 and 30 September 2021 for the 2022 edition, which will honor musical work across 86 categories.
GRAMMY winners are chosen by over 11 000 members of the Recording Academy, and the final voting round will take place between 6 December and 5 January.
With his 'Voice of Bunbon Vol 1' EP, Rocky Dawuni, who earned his first Grammy nomination in 2019, returns to the spotlight.
Angélique Kidjo, the four-time winner, was nominated for her Mother Nature LP, and Wizkid, the winner of the 2021 award, was nominated for Made In Lagos: Deluxe Edition.
The father and son Afrobeat duo Femi Kuti and Made Kuti were nominated for the 2022 Grammy Awards for their Legacy + album, which has tracks like As We Struggle Everyday, Stop The Hate and Na Bigmanism Spoil Government.
Wizkid and Femi were also nominated for the 'Best Global Music Performance' award alongside Kidjo and Afrobeats superstar Burna Boy at the 2022 GRAMMY awards.
Last year's edition of The Grammy Awards had Burna Boy win the award for Best Global Music Album. When accepting the honor, Burna Boy said, "This is a big win for my generation of Africans everywhere.".
US musician Daniel Ho & Friends, with their project East West Players Presents: Daniel Ho & Friends Live in Concert, will compete with the West Africans in this category.
With 11 nominations, jazz singer Jon Batiste currently leads the nominations for the 2022 GRAMMYs, including Album of the Year, Record of the Year, and Best R&B Album.
Following Batiste are Justin Bieber, Doja Cat and H.E.R. with eight nominations each, while Billie Eilish and Olivia Rodrigo are nominated for seven awards each.
Here is the complete 2022 GRAMMY Awards nominees list.
This article is supported by Makeup Store Uganda, a Cosmetics Store in Kampala with original makeup products from Europe. They are located at Equatorial shopping mall, level 2 shop no 272, and you may contact them via WhatsApp at +256793851784 or by phone at +256789436581.