'Made In Lagos' album by Grammy award-winning Afrobeats artist Ayodeji Ibrahim Balogun, also known as Wizkid, is finally available in a deluxe edition.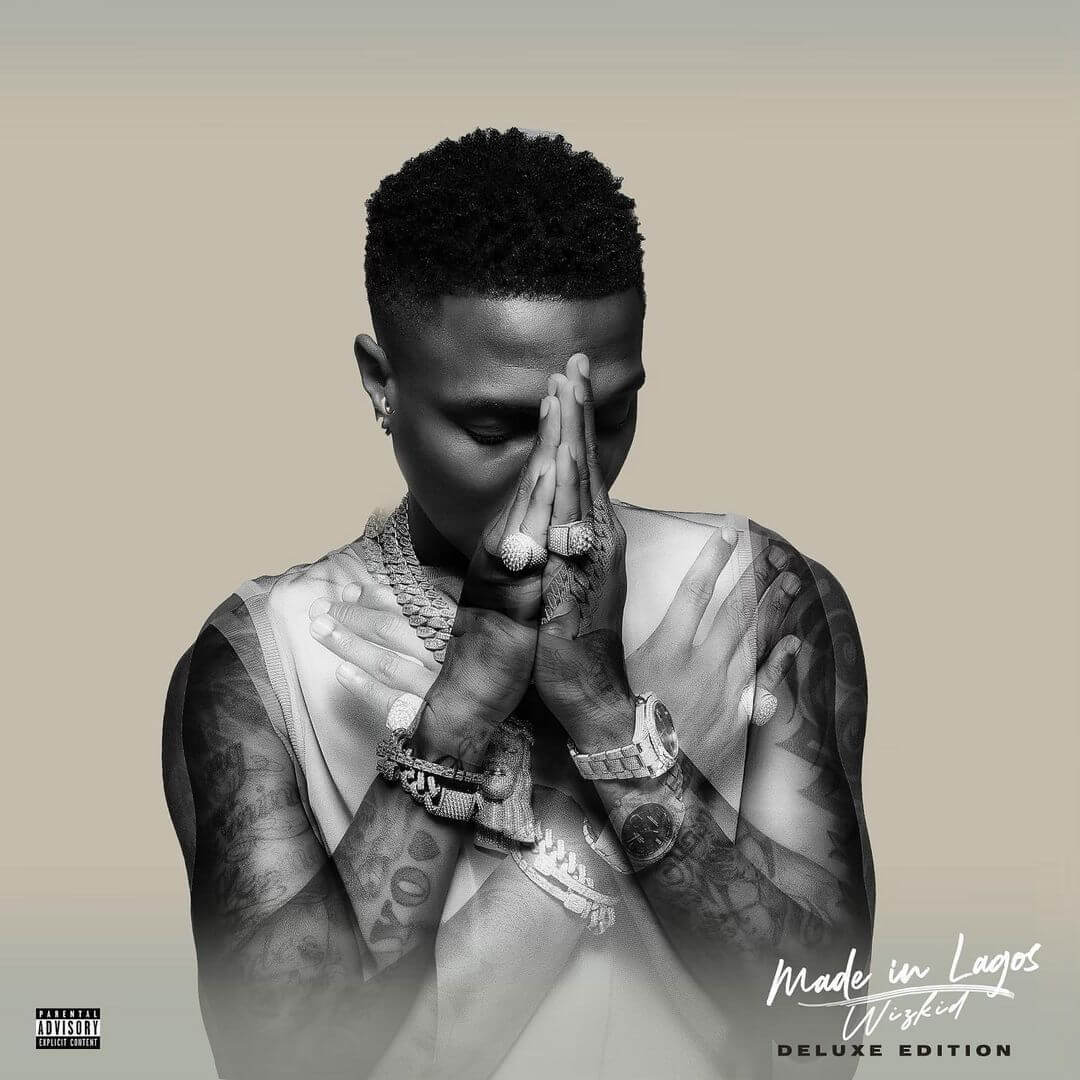 Wizkid, the Grammy-winning Afrobeats star, has released the deluxe edition of his album 'Made In Lagos', which can now be streamed and downloaded on Tidal, Apple Music, Spotify, and other major digital services.
Since its release last October, the 'Made in Lagos' album has seen great success worldwide. The album's blend of Afrobeat and traditional Afrobeats sounds won over fans from all over the world. Additionally, the album featured collaborations with some of the world's biggest stars in music, making it accessible to a global audience.
With appearances by big names including Skepta, Ella Mai, Burna Boy, and more, the 14-track project has a silky sound from start to finish.
A year after the release of his 'Made In Lagos' album, the Nigerian StarBoy has returned with four new cuts that bring the total number of tracks on the album to eighteen, which ties the entire opus up into a cohesive whole.
The deluxe version of Made In Lagos features four additional tracks, including 'Anoti', 'Mood' featuring Buju, 'Steady' and the Wizkid x Tems rework of "Essence," featuring Justin Bieber.
The deluxe version of the album was released on August 27, 2021, and it gives fans the chance to experience the full scope and breadth of Wizkid's sound. The four additional tracks add a new layer of complexity to the album's soundscape, ranging from the upbeat, dance-ready vibes of 'Mood' featuring Buju to the soulful, introspective 'Steady'.
Justin Bieber stated on Instagram that he is thankful for the chance to feature on the song of the summer.
"Thank you for letting me in on the song of the summer," Bieber said on Instagram when announcing the remix.
As we reported, 'Essence' made it to Barack Obama's Spotify playlist in December of last year after debuting at No 82 on the Billboard Hot 100 chart in July and hitting No 54 while on the chart in August.
Days before the deluxe edition was released, 'Made In Lagos' reached the No 58 spot on the Billboard 200 chart. It also debuted at No 1 on Billboard's World Music Album chart.
The deluxe edition of Made In Lagos celebrates Wizkid's African heritage as well as its blend with other soundscapes in R&B, pop and reggae.
Wizkid has had success in the U.S. before, collaborating with Western superstars. His entry on Drake's "One Dance" was also his first Hot 100 entry and No. 1 in 2016.
That success has been followed up with a string of chart-topping singles, an American tour, and more collaborations with artists like Ty Dolla $ign and Major Lazer. He has also been nominated for several awards and won a BET Award for Best International Act.
This year, he received his first Grammy Award for the best music video for collaborating with Beyoncé on the song "Brown Skin Girl." Get Made In Lagos deluxe now to experience the album in its entirety.