What are the benefits of moringa for hair, skin, skin health, hair growth and more? Find out here in today's article.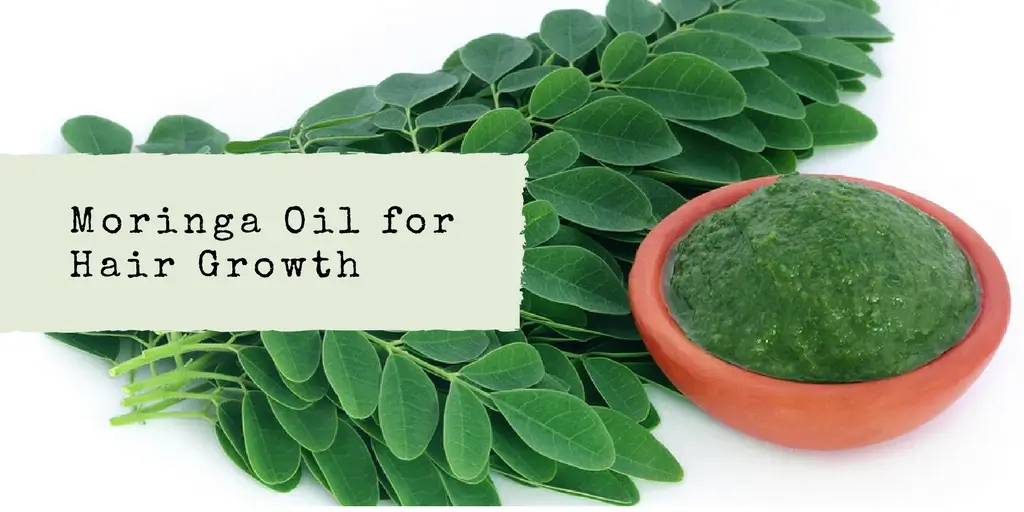 KAMPALA | LIFESTYLE UGANDA — Moringa is a superfood that is high in nutrition, being rich in amino acids, vitamins and minerals. In this article, we will discuss the benefits of moringa for hair and skin.
Moringa tree is the most rapidly growing tree in the world. It grows in tropical and subtropical climates and is cultivated in over 60 countries. It has a variety of uses including for food, as a medicine, and for its extraordinary properties that help to promote health in humans.
You can add moringa oil to warm bath water to clean your hair and skin, relieve stress, and provide mental peace if you suffer from dry scalp.
Its anti-inflammatory properties also help ease rheumatic pain. Moringa Oleifera, also known as horseradish or clarifier tree, grows in 82 countries and can tolerate harsh environmental conditions.
Vitamin E
You may not be aware of the benefits of Vitamin E and Moringa, but these two essential oils can work wonders on your hair and skin.
Moringa oil has antioxidants, is highly nutrient-dense, and has antibacterial, antiviral, and nourishing properties. It can also help fight dandruff and moisturize dry skin.
These are just a few of the many benefits of Moringa oil, which can be found in many beauty products.
Besides its antibacterial and antifungal properties, Moringa is also rich in proteins, vitamins, and antioxidants. It also contains isopropyl isothiocyanate, which helps fight cancer cells.
Moringa also contains a high amount of fiber, which helps regulate the digestive system. This can prevent fatigue and give you more energy. The moringa plant can help prevent the symptoms of anemia and other health problems.
Antioxidants
Moringa is a plant native to India, Bangladesh, and Afghanistan that has a wide range of benefits for your health. Its seeds contain more than 90 nutrients, including antioxidants and fatty acids.
These compounds can help protect against free radical damage and create healthy skin and hair. Moringa oil can be applied to the face, hair, and body for an overall nourishing effect. In addition to being a great skin and hair care ingredient, moringa can be used as a hair and scalp treatment.
Moringa leaf powder is an excellent source of whole-food nutrients. It contains vitamin C, Vitamin E, Biotin, and many essential amino acids. It also contains iron, zinc, and silica.
When combined with yoghurt, the mixture helps cleanse and nourish the scalp. It also inhibits dandruff and soothes scalp inflammation. It can be used in recipes to provide a powerful antioxidant boost for your hair.
Blood circulation
The use of Moringa leaf powder has many benefits, and the plant has been known as a miracle tree for its diverse properties. It contains up to 10 times the vitamins found in carrots and 7 times the vitamin C found in oranges.
The leaves of Moringa are also rich in calcium and potassium, and can boost the body's antioxidant levels. The plant also helps with blood sugar and inflammation.
It is a good source of nutrients for the scalp, including vitamins A and C. Vitamin A helps the hair follicles grow stronger. Vitamin E maintains capillaries that carry blood to the follicles. Moringa also contains plenty of iron.
By improving blood circulation in the scalp, hair follicles are more likely to grow stronger and healthier. It also has high levels of folic acid, which helps prevent hair loss.
Scalp psoriasis cure
A number of studies have shown that moringa extract can help to reduce the severity of psoriasis. Moringa contains 46 antioxidants and 36 anti-inflammatories, and it has antibacterial properties as well.
It is a natural remedy for chronic inflammation conditions. Researchers have also isolated a compound from moringa, called Purisoft, which improves skin health.
Psoriasis is caused by faulty messages sent by the immune system, causing the skin to overproduce cells and pile them up.
A popular theory is that psoriasis is hereditary, and that people with a family history of the disease are more likely to develop it themselves.
Its symptoms include raised, red patches on the scalp, elbows, and lower back.
Scalp dandruff cure
Moringa oil is rich in essential fatty acids, and it has been shown to help promote hair growth. It also contains Omega-3 fatty acids, which promote elasticity and strengthen the strands.
This oil is a great addition to your daily diet, and can improve the health of your skin and hair. It is especially beneficial for dry hair because it increases hair strength and thickness. You can also use moringa oil to revitalize dull strands.
Moringa oil is extremely nourishing, containing antioxidants and vitamins. Its composition closely resembles sebum, the natural oil secreted by our skin.
It also has strong resistance to rancidity, meaning it can stay fresh for years. It is used in shampoos and face creams as a natural anti-aging treatment. It can also be applied to the scalp to prevent dandruff and improve dry skin.
Promotes hair growth
Moringa oil is extracted from the seeds of the moringa oleifera tree. This oil contains a variety of phytonutrients, including oleic acid.
Oleic acid is one of the most important building blocks of the skin, helping it to maintain its moisture barrier and keep out impurities. It also supports hair growth and promotes a healthy scalp. These are just a few of the benefits of moringa oil for hair and skin.
This oil is great for all skin types, including those with acne. It has antibacterial and anti-inflammatory properties, making it a great choice for treating acne and other skin disorders.
Moringa oil is also an effective moisturizer, and it can be used on the hair and scalp to fight dandruff. And the benefits don't stop there. The oils from moringa are also excellent for treating dry and damaged hair.
Don't forget to share our article on 'moringa benefits for hair' if you liked it. You can also learn more about Moringa Oleifera by clicking here.