National Unity Platform (NUP) Spokesperson and Nakawa West Constituency Member of Parliament, Joel Ssenyonyi, and his wife, Fabrice Ssenyonyi, are overjoyed to announce the birth of their newborn son, Hezekiah.
Early this Monday morning, Ssenyonyi took to social media to share the heartwarming news, posting a photo of himself in hospital attire cradling the newborn. In a caption filled with excitement, he introduced the newest addition to their family, saying, "This young man just landed."
He went on to reveal that they named their son Hezekiah, a name that holds profound meaning for the family as it translates to "God is my strength." Both mother and baby are reported to be in good health.
This isn't the first time the Ssenyonyi family has shared the joy of parenthood. In October 2021, they welcomed their first child, a daughter named Gianna, just a few months after their wedding.
In a social media post on X (formerly Twitter), Ssenyonyi expressed his happiness, stating, "The young man has landed…Hezekiah (meaning God is my strength). Mother & Baby Hezekiah are doing fine, but the Father is recovering from excitement😀. Mukama Mulungi."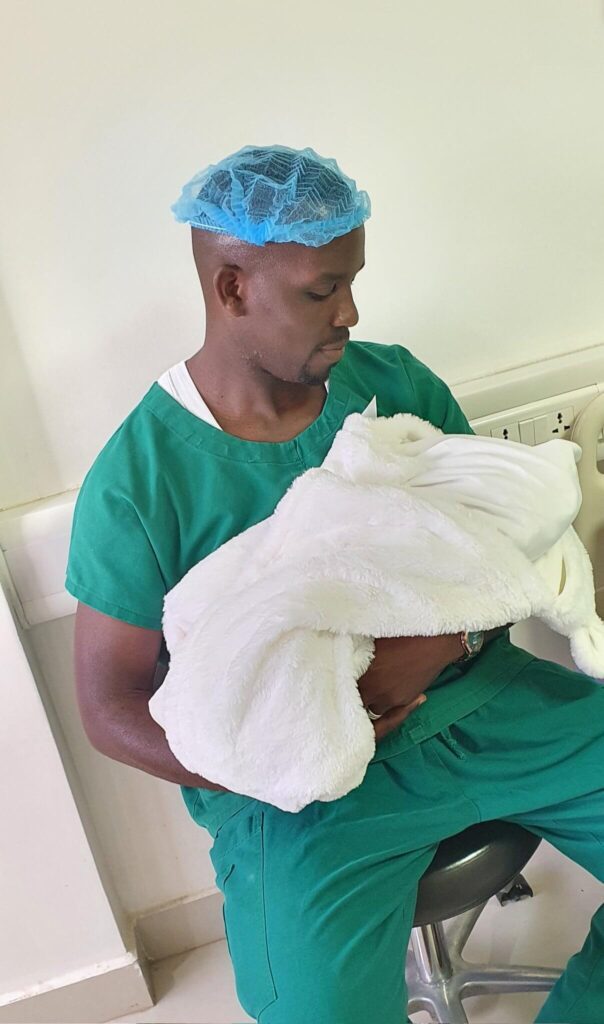 As friends, colleagues, and well-wishers flood social media with congratulatory messages, the Ssenyonyis bask in the warmth of their growing family. The joyous occasion is not only a personal celebration but also a moment of happiness shared with the broader community.