In a recent announcement, Ghanaian singer MzVee said that she would be releasing her new album entitled '10Thirty' on the 24th of June, 2022.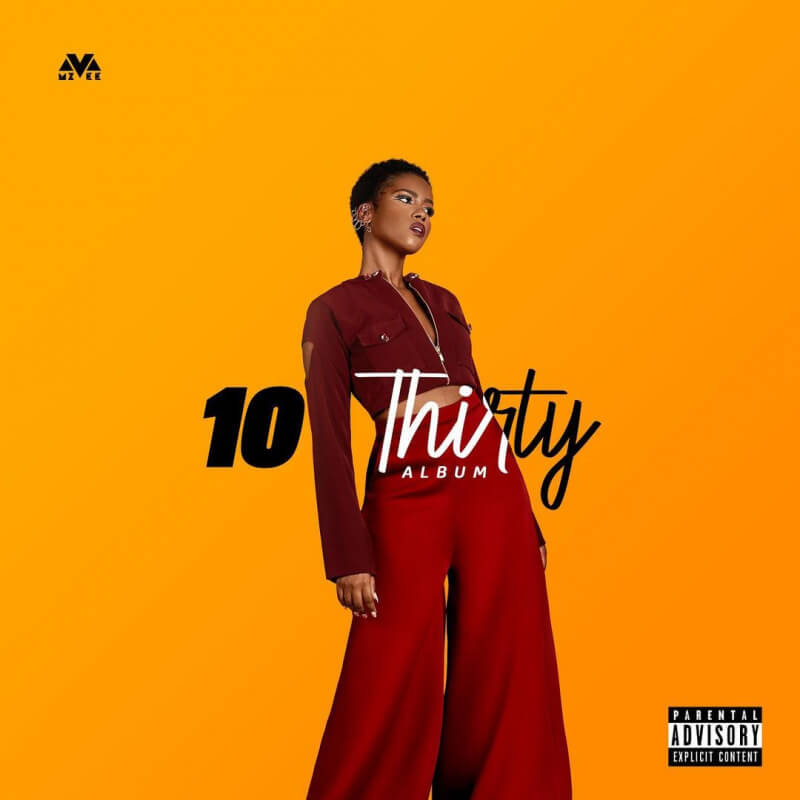 KAMPALA | LIFESTYLE UGANDA — Having made herself an important presence in the Ghanaian music industry for the past ten years, Mzvee is preparing to release her fifth studio album entitled '10Thirty' as a birthday gift to her fans.
The release of MzVee's new album, "10Thirty," comes two years after the Afropop artist released her highly acclaimed fourth album, "InVEEncible," in 2020.
On June 23, Vera Hamenoo-Kpeda turns 30. As she celebrates this milestone, it is expected that her new album will mark the beginning of a new era for her.
As MzVee stated, a decade in the Ghanaian music industry has been a roller-coaster, which explains the '10Thirty' hype.
MzVee's new album is a preparation for the next phase of her music career, she hopes her story will reach many across the world someday, and she seems well prepared to join a new stage of life at thirty and celebrate ten years in the music industry.
On June 10, 2022, MzVee shared the artwork for the album cover on her Twitter page, saying life is a journey of fate or destiny.
She had previously been interviewed by Dhamie Official of the EIB Network about the album at the start of 2022.
MzVee's career
MzVee made her debut on the Ghanaian music scene with Lynx Entertainment's girl band, D3.
The group had popular hits such as "Good Girls Gone Bad" and "Gyani Gyani" before disbanding at the end of 2013 due to the young members' educational commitments.
Following the release of her debut single 'Borkor Borkor' in January 2014, MzVee released another hit single called 'Natural Girl' and went on to win the Unsung Artiste Award at the 2014 Ghana Music Awards.
In November 2014, she released her debut album 'Re-Vee-Lation' in which she collaborated with several award-winning artists including Stonebwoy, VIP, Shatta Wale, Richie Mensah, M.anifest, and Didier Awadi.
MzVee's second studio album titled "Verified" was released in November 2015 to rave reviews following her award-winning debut album.
It earned MzVee seven nominations at the 2016 Ghana Music Awards, which included 'Album of the Year' and 'Record of the Year' for the single 'Abofra' with Efya.
MzVee's highly anticipated third album 'DaaVee' was released in May 2017.
Her album 'inVeencible', which included Sarkodie, Mugeez, Efya, Medikal, Kelvyn Boy, Kojo Funds, as well as Falz and Navy Kenzo, was released on December 11, 2020.
In March 2021, she became partners with Trace TV to create a music video for her song 'You Alone'.