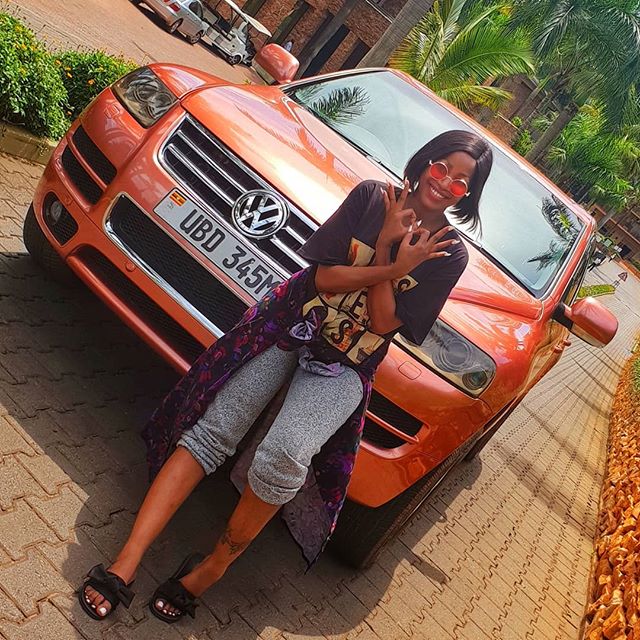 Sheebah who's set to hold her Omwooyo Concert of the year has decided to splash out millions on such an expensive car.
The self-proclaimed Queen of the area, Sheebah Karungi has bought herself a new Volkswagen Touareg model ahead of Omwooyo Concert.
The new VW ride, Reg number UBD 345M comes just a few weeks left to her 2018 music show – Omwooyo Concert slated for 30th November 2018 at Hotel Africana.
The new Volkswagen Tiguan joins Mitsubishi Pajero GDI Short Chassis among other cars that Sheebah spent a fortune on.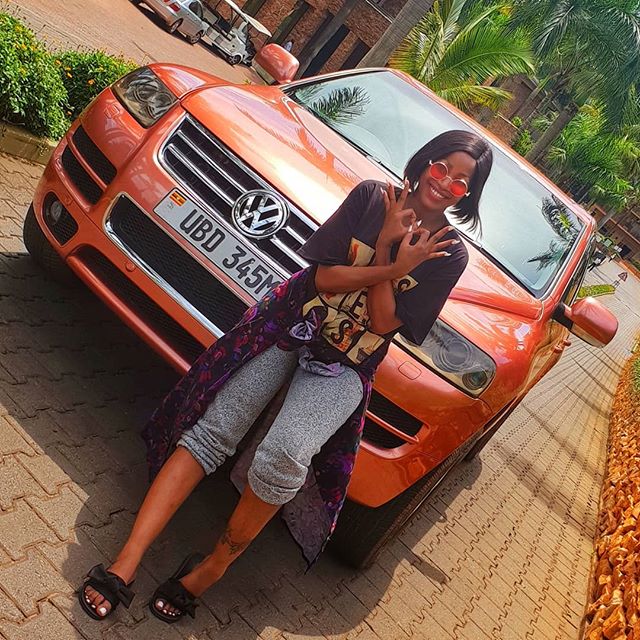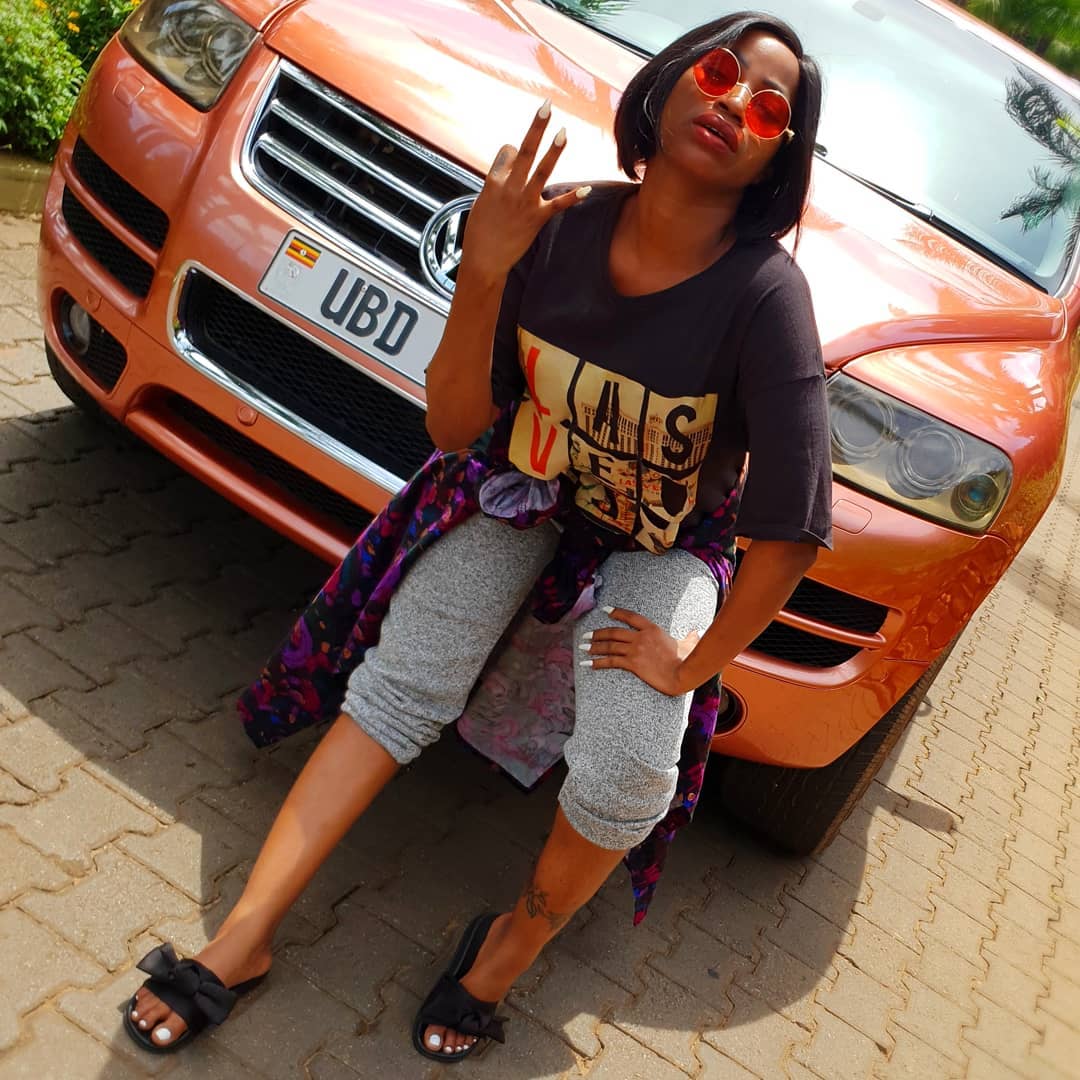 On Monday, October 29th, she took to Instagram and posted a series of pictures of her new Volkswagen Tiguan with the caption.
This Is God. Hard Work. Patience & A Great Team.Am Beyond GRATEFUL.Thank You Sheebaholics For Your Love & Support! You've Changed My Life It's The #ScorpioSeasonBaby. It's On!! Oh Btw, I Wanna Give My New Baby A Name, Any Ideas.
Just like any other musician, Sheebah has also made a fortune through her talent, personal investments and myriad endorsement deals.
Congratulations.