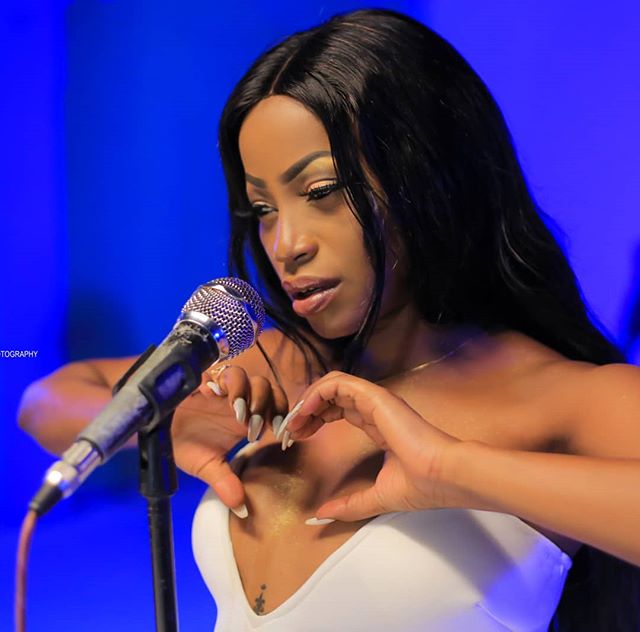 Today, we look back on the best of Sheebah Karungi 2018, some of the love songs released ahead of her upcoming Omwooyo concert.
Queen Karma, Sheebah has dominated the 2018 music charts with her addictive hit love songs for the past 11 months.
Over a decade-plus, Sheebah Karungi (born November 11, 1980 ) has blossomed from an Obsessions dancer to a modern-day Afro-pop singer.
She rose to fame upon the release of Ice Cream – her best hit single to date. In 2014, she released her debut project Ice Cream.
The 5-track EP did well for Sheebah and led her to win many of the HiPipo Music Awards in 2015, 2016, 2017, 2018 as Best Female Artist and won Artist of the year award twice in 2017 and 2018 at the same HiPipo Music Awards.
Since her humble beginnings in 2016, after leaving the Obsessions, Sheebah has not only dominated the Afro-pop genre but transcended its countrywide boundaries.
She has become a household name in Uganda as the best a female recording artiste, dancer and actress (to name a few) and has spat out song after song at a relatively incredible rate.
In 2017, she became the most downloaded female artist on Mdundo, a Kenyan-based pan-African online music platform.
With hit songs like 'John Rambo' and 'Nkwatako' being the most downloaded ones.
Earlier this year, she launched and announced arrivals of her outfits at the newly opened fashion store, a move which silenced most of her haters.
Her wildfire success has redefined the Uganda music industry, making her one of the best female artiste of her generation, and her influence in the industry goes beyond borders.
At this time, the countdown is on for her Omwooyo Concert on 30th Nov 2018 at Hotel Africana.
With an affordable entrance fee of 30,000 UGX and boasting a large number of followers, Sheebah expects a full house.
But before her concert, here are the best 5 love songs of Sheebah Karungi 2018 that we think highlights her fiercest artistic prowess ahead of Omwooyo.
Check out the songs ratings below.