Wizkid, a Nigerian global superstar and Soul Train award-winning artist, is the African region's Artist of the Year at the Apple Music Awards 2021.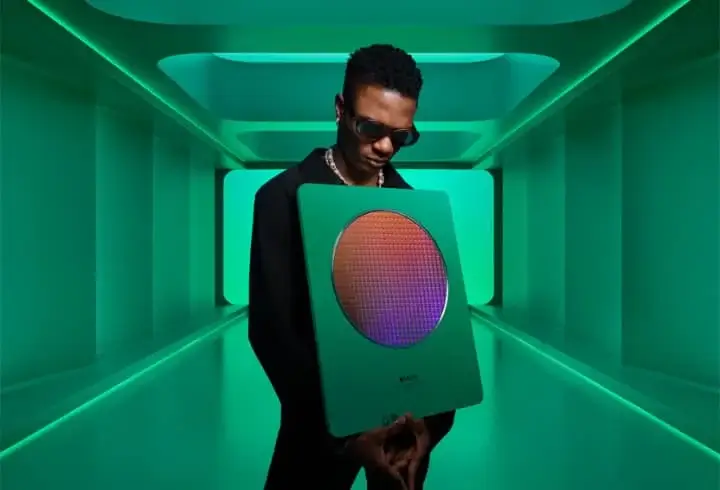 KAMPALA | LIFESTYLE UGANDA ( https://lifestyleuganda.com/) — Nigerian global superstar Wizkid, known for his hits such as "Essence," has won the 2021 Apple Music Awards 'Artist of the Year' award for the African region.
Apple announced Wizkid as the 2021 Apple Music Awards winner on Tuesday.
The Nigerian musician is the most streamed artist on Apple Music on the African continent.
Also, check out the winners of the Soul Train Awards 2021, from Wizkid to Jazmine Sullivan.
Apple made the announcement via its official website on Tuesday, as it selected Wizkid as one of five artists from various regions to receive the title of Artist of the Year.
According to Apple, Wizkid released Made in Lagos, his critically acclaimed and most commercially successful album, in October 2020, which included his hit song "Essence," a song that has gathered 125 million streams on Apple Music and 2.8 million Shazams.
During the past year, Wizkid has been the most streamed African artist on Apple Music on the continent and ranked on the Daily Top 100 charts in 60 countries.
His monthly plays on Apple Music outside of Africa have grown by a staggering 250 per cent as well.
Additionally, Wizkid has been featured on Apple Music's Today's Hits and R&B Now lists, and he frequently guests on Apple Music Radio.
Wizkid has said he is humbled by the award, adding, "I appreciate Apple Music's recognition. It's a blessing for me to be able to do what I do, and I'm proud to be representing Africa."
In other regions, Artist of the Year awards has been presented to Aya Nakamura from France, RIN from Germany, Official Hige Dandism from Japan, and Scriptonite from Russia.
Canadian singer The Weeknd won Apple's Global Artist of the Year award in recognition of his ability to "take over popular music and culture on his own terms."
Olivia Rodrigo also got three nominations for the third Apple Music Award, including Breakthrough Artist of the Year, Album of the Year, and Song of the Year.
Songwriter of the Year was given to H.E.R. for her acclaimed album "Back of My Mind," which was one of the most-streamed R&B/soul albums on Apple Music during its release week.
The Apple Music Awards celebration will begin on December 7, 2021, with interviews that will be streamed on Apple Music and Apple TV.
This article is supported by Makeup Store Uganda, a Cosmetics Store in Kampala with original makeup products from Europe. They are located at Equatorial shopping mall, level 2 shop no 272, and you may contact them via WhatsApp at +256793851784 or by phone at +256789436581.