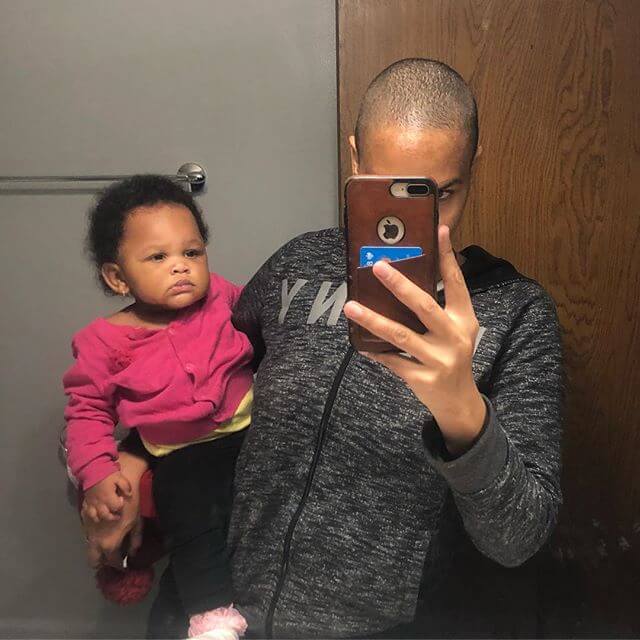 Say goodbye to extensions — Wife of celebrated African singer Jose Chameleone, with her new bald look, makes a bold statement on Instagram this week.
Daniella Atim Mayanja, a mother of 4, debuted a new look on Instagram this week before the Legend Saba Saba concert on 7th December –and we love the trend.
To begin the last week of November in style, she posted a picture of herself that showed not only her beautiful face, but also her fiery bald head after cutting her hair off.
Daniella Atim Mayanja holds the newborn Xara Amani Mayanja in the picture as she poses for an Instagram selfie.
Atim may be known for her simple style and, of course, for being a decent lady, but the proud mom never was afraid to try different styles and now she's got a new bald look.
We 're used to seeing Daniella in her daily wigs, weaves, but now we hardly recognized her and if it weren't for Instagram, we'd miss her completely.
Many of her 30.9 K Instagram followers were surprised by this new look, so when asked why she decided to go bald, she said.
Ever met any breed as confident as I am? This time I shaved off my hair for no particular reason…well I always shave it off for no reason anyway.
She added;
Of course I don't love wigs or weaves, it feels like I am carrying some load on my head, my boys (read sons and husband) don't love those things either or maybe they do but will cheer me on even with a bald head.
If you look like us too obsessed with her, follow Daniella Atim Mayanja on Instagram and see the picture everyone is talking about.
Daniella and Jose Chameleone are blessed so-far with 5 children; Abba Marcus Mayanja, Amma Christian Mayanja, daughter Alba Shyne Mayanja, Xara Amani Mayanja and Alfa Joseph Mayanja.