International Atomic Energy Agency (IAEA) launches a national cancer control project for Uganda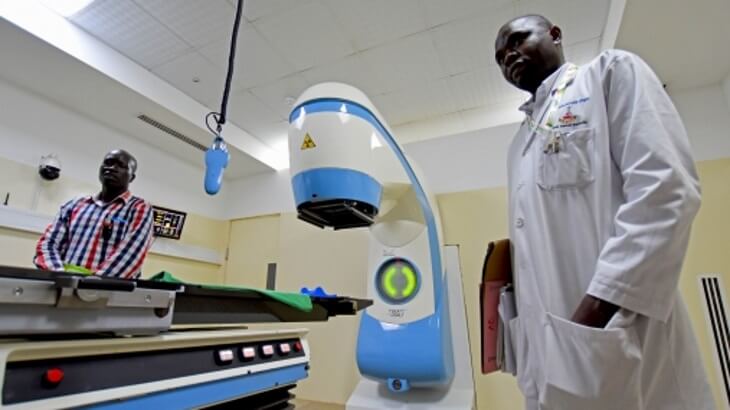 The International Atomic Energy Agency (IAEA) has launched a new Uganda-based national cancer control initiative that aims to continue on the path towards better, more affordable cancer treatment services.
The only functioning radiotherapy machine in the country, which was hosted by the Uganda Cancer Institute (UCI), broke down in early 2016.
Uganda Cancer Institute (UCI) is receiving more than 5000 new cancer patients each year.
In addition to supporting the procurement of a new cobalt-60 machine and the commissioning of a second one, which was donated by the Government of India, the IAEA has provided specific facilities to allow the establishment of a brachytherapy service for patients with oesophageal cancer in Uganda.
Also, nine fellowships were organized to help develop the human resources needed to operate and maintain the new equipment properly.
Ignatius Komakech, a TC Fellowship alumnus, said the opportunity had "redefined my perceptions and the goals that I had" in cancer care and management.
UCI's large-scale expansion, and the corresponding expansion of available services, means that training is urgently needed for more staff to treat the thousands of patients each year.
The newly launched project responds to that need by promoting capacity building for new staff, the IAEA said.
The project will also facilitate the introduction of new equipment-including commissioning of the linear accelerator, CT-Simulator and 3D treatment planning system as well as providing opportunities for the retraining of current staff.