After the return of Jumia Tech Week on the online platform, Jumia consumers will enjoy impressive discounts of up to 60 per cent on tech products.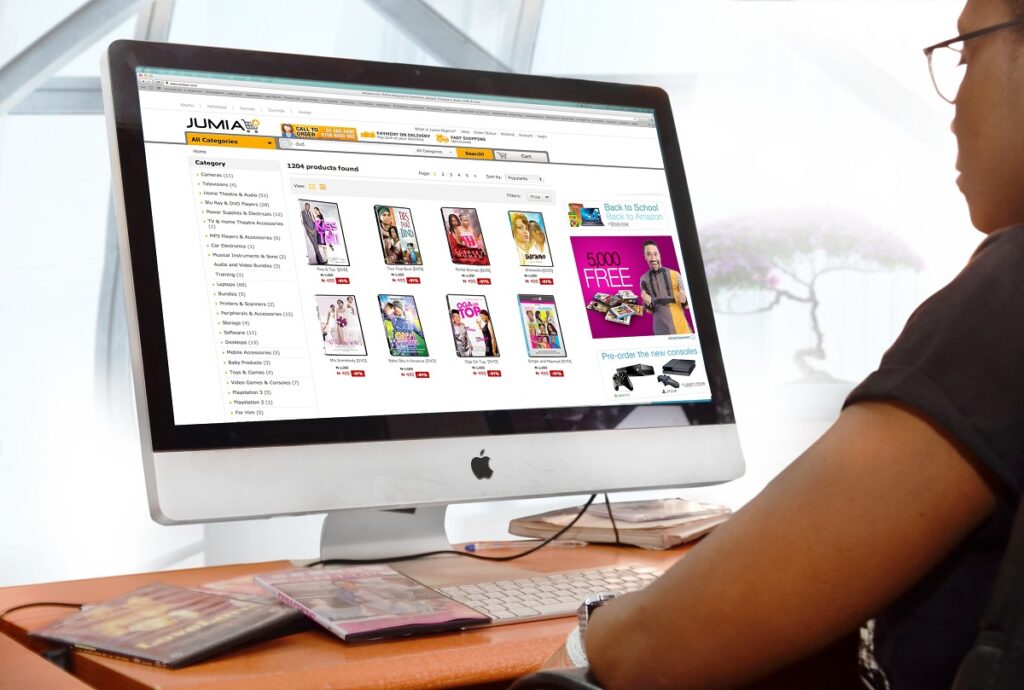 Jumia Uganda has announced its annual Tech Week campaign as they are offering a 60% discount on all technology products from March 15 to 31.
Next week is the annual sale that allows you to buy offers on everything from PCs and laptops, mobile phones and accessories, smart TV sets, smartwatches and gaming consoles to technology products.
"While a large number of consumers are still working and studying remotely, this campaign gives them the opportunity to order essential technology products during this period," said Ron Kawamara, CEO of Jumia Uganda. The Tech Week campaign helps everyone, whether it's a homemaker looking for new devices, a gamer, or just looking to upgrade their devices, we've got something for everyone," he added.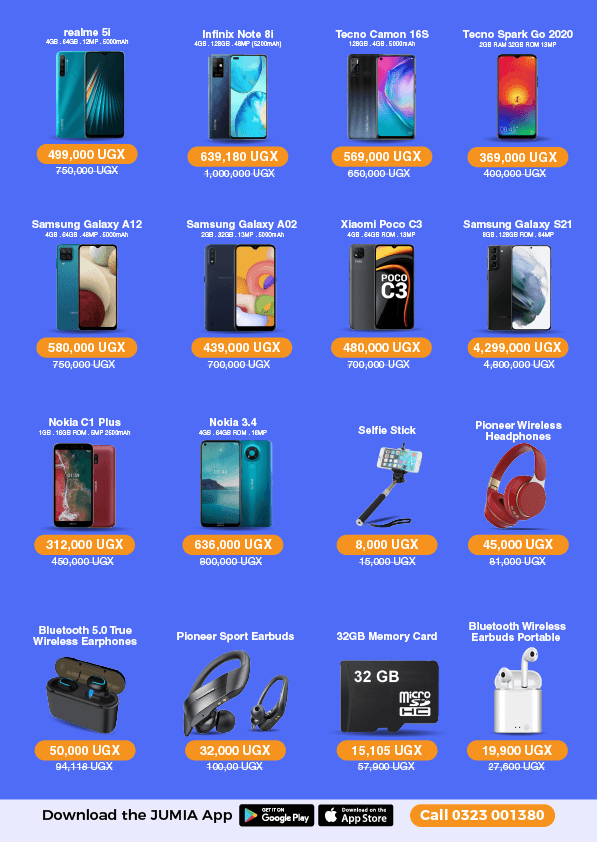 Samsung, Nokia, Xiaomi, Changhong, Sony and Nokia are among the few partners that have signed up as part of the technology-themed campaign to choose from a wide variety of products for consumers.
Customers can expect the Nokia C1 at 219,000 UGX, the new Samsung Galaxy A02 at 439,000 UGX, the blueflame gas cooker for 459,000 UGX and more.
The campaign also includes consumer giveaways, including the popular treasure hunt. For this campaign, consumers will have the opportunity to win the iPhone 12 at 99K on the Jumia app.
In all campaigns, even during this period in Kampala, the Jumia Tech Week campaign is consistent with the promises Jumia offers like nationwide delivery throughout the country.
To participate in Tech Week, customers can download the Jumia app here or call 0323 001 380 to place an order.
About Jumia
We are inspired by the belief that technology has the potential to make everyday life in Africa better.
We created Jumia to help consumers access millions of products and services conveniently and at an affordable price as sellers open up a new way to reach consumers and grow their businesses.
Jumia is Africa's leading e-commerce site. Our market is supported by our proprietary logistics business, Jumia Logistics and our digital payment and Fintech platform Jumia Pay.
Jumia Logistics enables millions of packages to be delivered smoothly whilst JumiaPay makes online payments and the distribution of numerous digital and financial services easier.