Oliver Nakakande, 24 years is a Ugandan model and beauty pageant titleholder who was named Miss Uganda in 2019, replacing Quinn Abenakyo.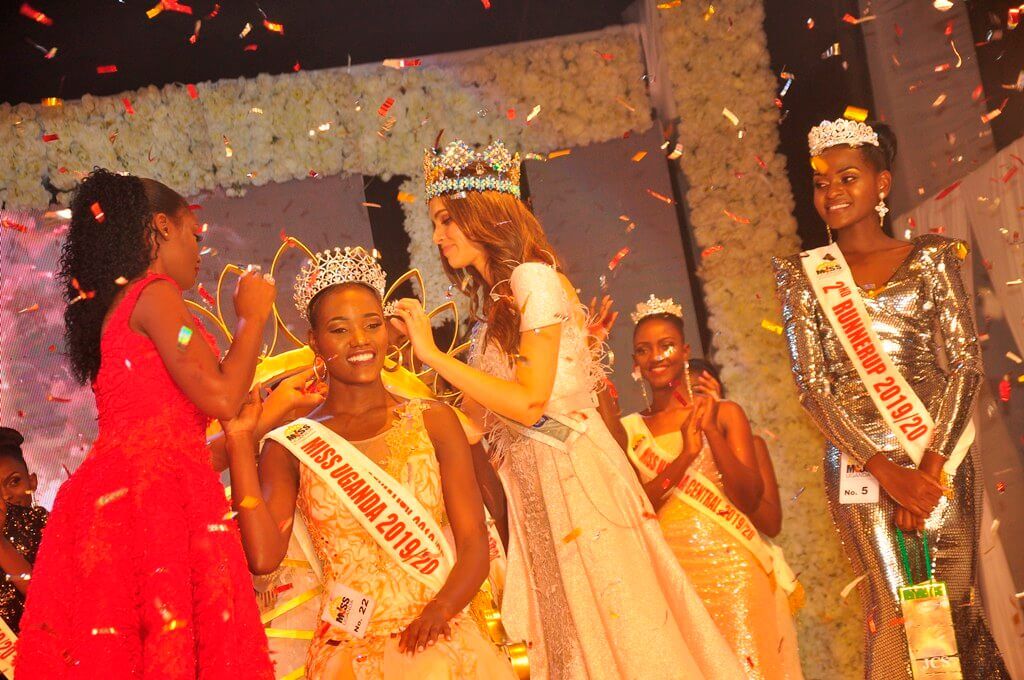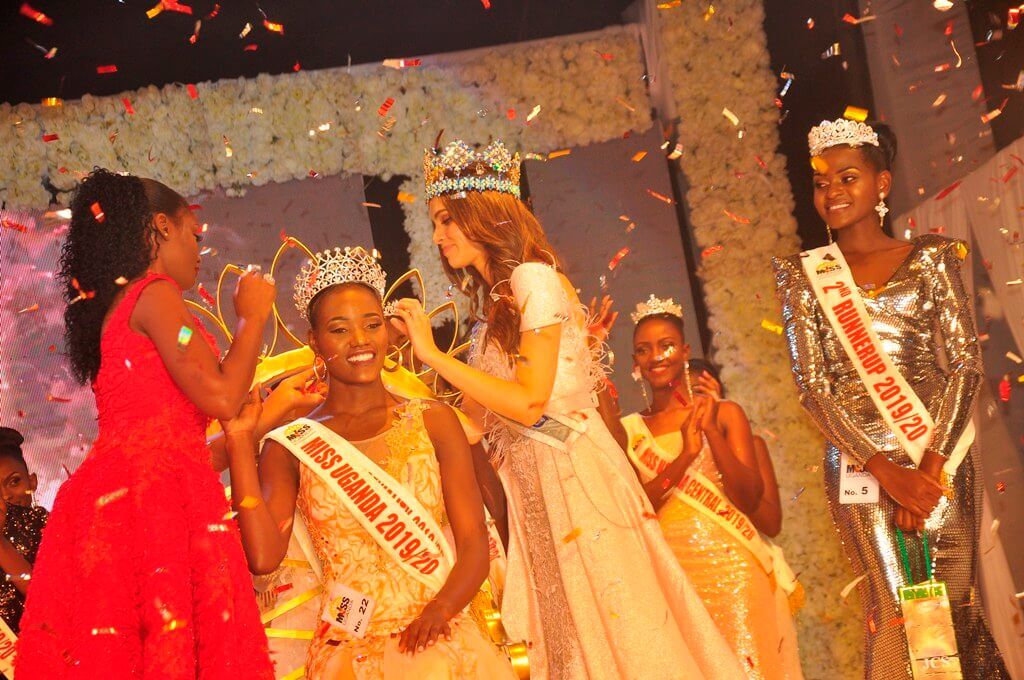 Oliver Nakakande is the new Miss Uganda 2019/2020 after beating 21 other contestants.
In an event that was graced by the Miss World 2018/2019, Queen Vanessa Ponce, Nakakande, was crowned the new Miss Uganda, dethroning Quinn Abenakyo from the post.
Nakakande, who is currently pursuing a Bachelors' Degree in Business Management emerged the winner with contestants Petronella Acen and Mariam Nyamatte claiming the 1 and 2 runners up positions respectively.
This now means that she will represent Uganda at the 69th edition of Miss World slated to go down on December 14th 2019.
2018 Miss Uganda winner Quiin Abenakyo participated in last year's Miss World event finishing as a runner up and was named Miss World Africa.
As a token of appreciation for her new role, the newly crowned Nakakande was also awarded a brand new Toyota Wish (red in colour).
The fun-filled event that was held at the Kampala Sheraton Hotel gardens on Friday 26th July also featured music performances from singers like Grenade, Myco Ouma, Jose Sax, among others.
A great music performance from musician, Grenade warmed up the crowd as well, Myco Ouma and Jose Sax also had time to make their instruments talk – playing songs like 'Wankona', 'On The Low' and 'Case' among others on the Guitar and Saxophone.
The pageant was held in a well-built tent but had different sections with VVIP, VIP and Ordinary.
Despite paying an entrance fee of Shs40,000, those seated in the ordinary section could hardly see what was happening on stage and opted to settle for the big screen placed at their front.
Everything you need to know about Miss Uganda 2019 (Oliver Nakakande)
Miss Uganda is a national beauty pageant in Uganda. The reigning queen Oliver Nakakande was crowned on 26 July 2019 at a ceremony at the Kampala Serena Hotel.
Oliver Nakakande is a Ugandan model and beauty pageant titleholder who was crowned Miss Uganda.
She will represent Uganda at Miss World on December 14, 2019, at the ExCeL London in London, United Kingdom.