Early Moderna shares skyrocket as Vaccine testing yields positive results.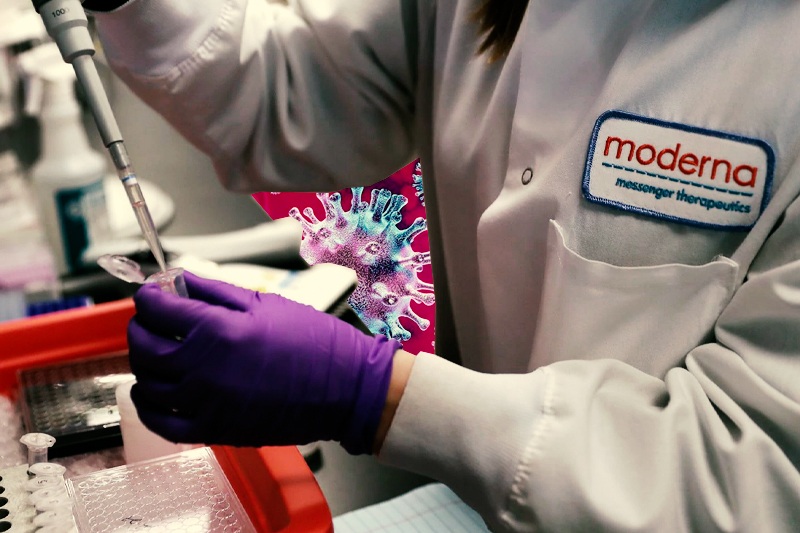 Early Moderna vaccine testing yields positive results: Boston biotech company Moderna announced on Monday that its test shows signs of success in the initial phase of the coronavirus vaccine.
45 men who participated in the experiment also developed COVID-19 antibodies, which constitute up to 25% of the modern message.
Moderna vaccine testing
The 45 healthy adults who participated in the human experiment were divided into three groups.
Each group received a different dose of the vaccine, one group received 25 micrograms, the other group received 100 micrograms, and the third group received 250 micrograms. This study had no control group.
Each participant was given two injections of the upper arm: the first at the beginning of the trial, and the second after 28 days. Two weeks after the second injection, the researchers tested participants' blood for COVID-19 antibodies.
Results
Moderna's researchers have noticed a significant "increase in the immune response." This means that the higher the vaccine level, the more antibodies are formed in the body, so the participant becomes more immune.
This indicates that the vaccine was effective in preparing the immune system to fight off the virus.
Those in the 25-microgram group had antibody levels similar to those recovered from COVID-19. Participants in the 100-microgram group had antibody levels that were significantly higher than those of the recovered patients.
Eight participants from these two groups developed "neutralizing antibodies," which bind to the surface of the virus and prevent it from attacking human cells.
The test had no side effects in the two low-dose groups, except for one participant who experienced slight redness around the needle space. In the 250-microgram group, three participants developed fever or other influenza-like symptoms.
Stocks rising
Following the news, Wall Street's enthusiasm for Moderna rose, with markets trading up 25.1%. This is a continuation of Moderna's growth since the beginning of the year, with a 240% rise in the share price since January.
Looking ahead
Moderna has already announced a Phase 2 vaccine testing involving 600 participants and a Phase 3 trial to be held in July.
"We are investing so that we can scale up the product so that our production from SARS-CoV-2 can be increased as much as we can to protect people," the company's CEO said.
Suggest an edit? WhatsApp +256781873083