Having recently acquired ReverbNation, BandLab has brought to creators two well-known and well-established tools to aid in expanding audiences and making money, with Zire, and getting better music using constructive feedback from fans, with Crowd Review.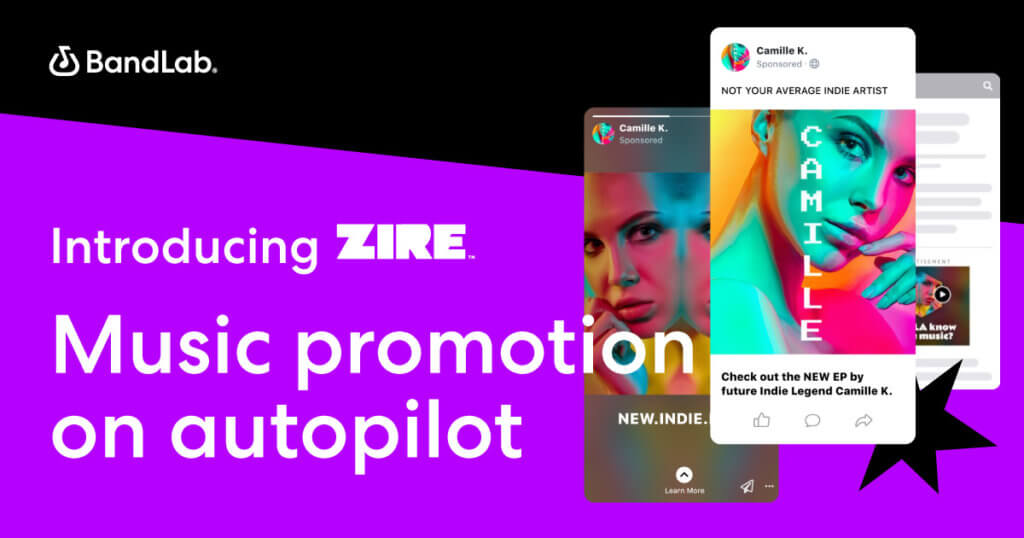 KAMPALA | LIFESTYLE UGANDA (https://lifestyleuganda.com/) — From BandLab recent acquisition of artist-growth tool ReverbNation come two well-loved and well-established resources for creators designed to aid in expanding their audiences and making money, with Zire, and making better music by tapping into their fanbase for constructive feedback ahead of a release, with Crowd Review.
Zire and Crowd Review come onto BandLab as essential artist services, continuing efforts to make music creation accessible to all, now integrated into the BandLab platform and available for creator use.
Zire puts music promotion on autopilot, so creators need not worry about complex ad buys and visual creation maintaining cohesiveness with their brand.
With automated ad design, minimal effort is needed from the creator. It's as simple as uploading high-resolution album artwork and selecting a 30-second song preview.
For those creators thinking about releasing a new song, Crowd Review allows them to test how their song will perform after release, with this centralized and hyper-targeted method for collecting useful feedback.
By hitting the "Get Reviews" button, a song is then shared with a select group of targeted listeners, giving listeners a forum to provide constructive feedback directly back to the creator.
Both Zire and Crowd Review also bring new levels of insight to creators, sharing intricate details about who is listening to their music – everything from audience demographics to user impressions, production quality, analysis of song structure, and likelihood of fans to purchase music.
To find out why 40 million creators love and use BandLab, visit bandlab.com or sign up for free on the App Store or Google Play.
About BandLab
BandLab's vision is simple: A future where there are no boundaries to making and sharing music.
Founded in 2015, BandLab is the next-generation social music creation platform on a mission to break down the technical, geographic, and creative barriers for musicians and fans.
Free-to-use, the mobile-first cross-platform DAW and social network, unites the entire creator journey into one place, boasting a suite of features and tools for creators to make and share their music with fans.
To find out why over 40 million creators love and use BandLab, visit bandlab.com or sign up for free on the App Store or Google Play. BandLab is the flagship product of BandLab Technologies, which also includes professional-level digital audio workstation, Cakewalk.