Sheila Saltofte announced via Twitter and Instagram last night that she is engaged to longtime boyfriend Maxim Guillaume Kizito.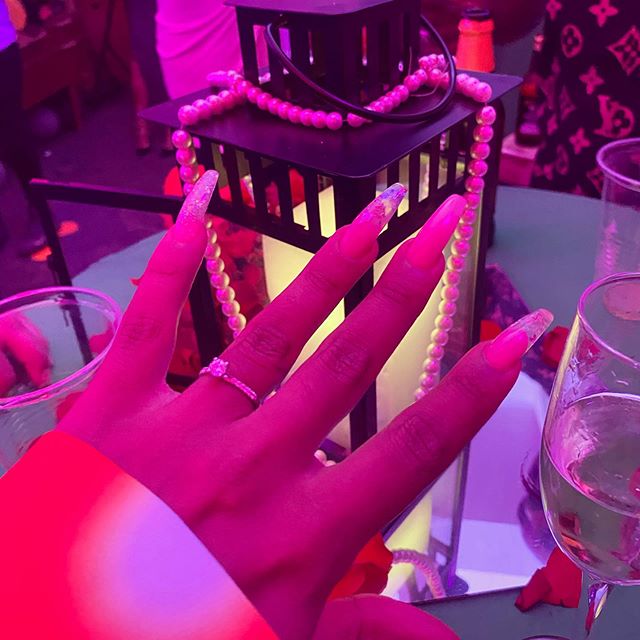 Within a week of celebrating her birthday on September 29, Sheila Saltofte announced that she is engaged to longtime boyfriend Maxim Guillaume Kizito.
Sheila Saltofte, who shared a photo of a large ring on her wedding finger, confirmed the good news on Instagram with the caption, "I said YAAASSSS @maxxi_kizito".
Also on Twitter, Salta tweeted "I'm Engaged" with a smiley and ring emoticon.
It is still unknown when Salta, the mother of 1 began dating Maxim, but in 2019 the couple was spotted at the Abryanz Style and Fashion Awards. So no doubt she couldn't wait to say yes after the patient wait for a proposal.
Fans and well-wishers quickly congratulated the star, as news anchor Andrew Kyamagero wrote: "Congrats my Gango," while singer Lydia Jazmine added: "Congratulations boo"
And makeup artist Nahya Glam commented: "Congs baby gal aaawwwww m so happy for the both of you"
It appears to have been a recent proposal because Salta was snapped just 2 days ago without a ring on her left hand. Guess she has been saving the good news.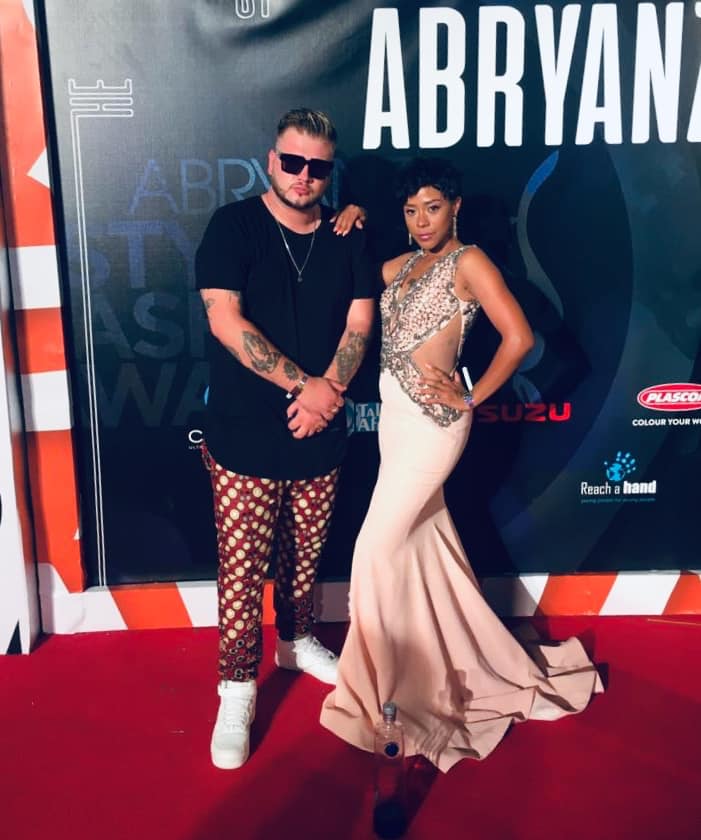 Who is Saltofte's boyfriend?
Maxim Guillaume Kizito, is a talent manager, CEO Maximize Entertainment, DOF at Calabash Investment group and tour manager for singer Jose Chameleone.
Salta was in a hot soup on Twitter earlier this year when a photo showing the star's bulging tummy went viral as fans started spreading rumours.
Rumours began to circulate that she must be pregnant, and its results are beginning to show. Many said she was expecting with her boyfriend Maxim and was therefore ready to have her second child.
Salta, who saw the rumours, issued a denial statement through her Twitter account. She revealed that she had a son, was not pregnant, and was proud of her body.
She tweeted: Am a mother of 1. I love my body. I am not pregnant and I can wear whatever I want. I enjoy eating food too. I love my imperfections. My belly has been such a concern to the public. Put your worries elsewhere. Namaste.
Congratulations to Sheila Saltofte and her boyfriend Maxim Guillaume Kizito.