Ugandan musician Spice Diana began her career in 2014 under the management of Dr Fizol of Avie Records. Here's everything you need to know about Namukwaya Hajara Diana.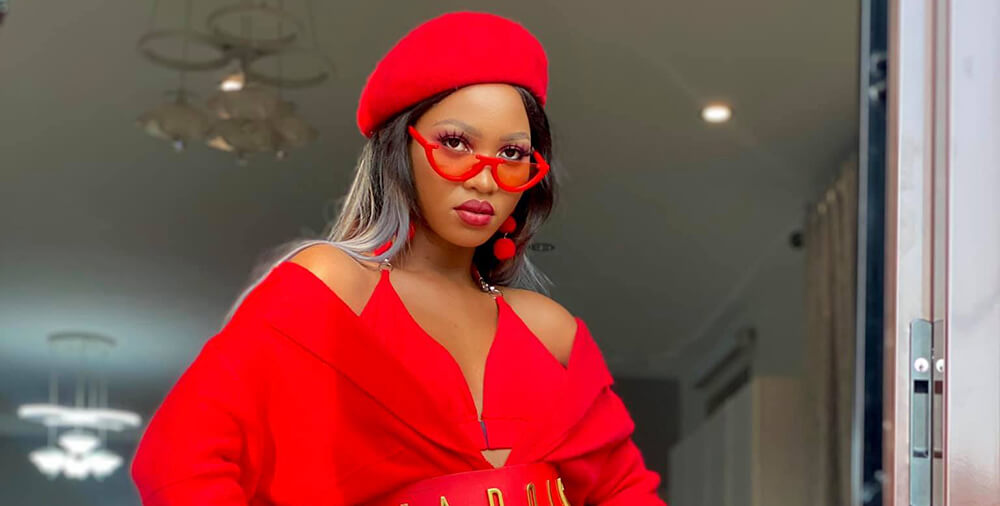 1.Who is Spice Diana?
Spice Diana is a female Ugandan musician who started her music career in 2014 under Dr Fizol before being managed by Twinkle Star in 2016, under fellow musician Kalifah AgaNaga (https://www.instagram.com/kalifahaganagalive/?hl=en).
2. What is Spice Diana's real name?
She was born Namukwaya Hajara Diana and raised by Nantale Beatrice as a single mother.
As a teenager, Spice's mother says she was forced into marriage at an early age, becoming pregnant after a few months and giving birth to Namukwaya Diana.
3. What is the tribe of Spice Diana?
Namukwaya Hajara Diana is from the Buganda tribe, one of the Bantu tribes in Uganda. She was born in Mpererwe, Mpererwe, Kampala district.
4. She started singing in 2014
Spice Diana began her music career with her hit song Onsanula in 2014, which won her an award in 2015. Before 2014, she was managed by Dr Fizol of Avenue Records.
5. Is Spice Diana in a relationship?
Spice Diana has never talked about her relationship, despite having been linked with several men in Kampala city.
While in Tanzania, she appeared on Wasafi FM, owned by Tanzanian recording artist Diamond Platnumz for an interview on "The Switch" hosted by Lil Ommy.
During the interview, Lil Ommy casually inquired about Spice Diana's love life, "So who are you dating right now?" to which Spice responded, "I am seeing you." before she burst into laughter.
6. What is Spice Diana's age?
Her birthday is October 23rd, 1996, and she is 25 years old.
7. Her net worth is unknown
It is unknown how much Spice Diana is worth, but some unofficial sources report revenue of $16.9K in 2019.
8. What is Spice Diana's first song?
In 2014, Spice Diana began her music career with Onsanula, her hit song that won her an award the following year.
9. Does Spice Diana have a manager?
Spice Diana's manager is Lubega Roger. She was signed to his management company, Source Management, and attributes most of her success to him.
She says manager Roger came into her life just when she needed him most during an interview on NBS TV UnCut.
The "Ntuuyo Zange" singer reveals she was stuck with her music projects before Lubega Roger came into the picture. When he came in, he helped promote her music.
She expressed her gratitude to her manager Roger for finding her when she was young and supporting her until she reached this level. "I sometimes imagine where I would be without Roger," Spice said.
"I sometimes have a hard time imagining where I would be if I had never met Roger," Spice said. "I am what I am today because of Roger, who found me when I was young in the industry and supported me through to present day."
This article is supported by Makeup Store Uganda, a Cosmetics Store in Kampala with original makeup products from Europe. They are located at Equatorial shopping mall, level 2 shop no 272, and you may contact them via WhatsApp at +256793851784 or by phone at +256789436581.