The highly anticipated second studio album by AFRIMMA award winner and two-time HiPipo Music Awards nominee, Ykee Benda, was released today, August 7th.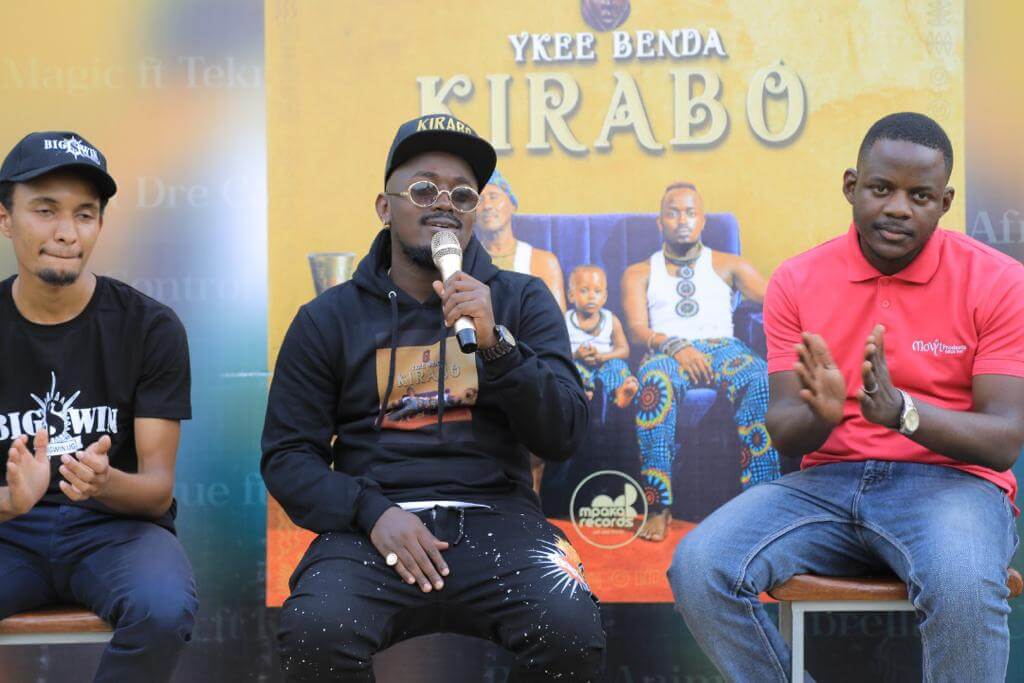 KAMPALA | LIFESTYLE UGANDA — Ykee Benda, a two-time nominee for the HiPipo music awards and an AFRIMMA award winner, released his highly anticipated second studio album, 'Kirabo', today.
On the MPAKA RECORDS label website, the new album is available for 35,000 UGX, let's support Ykee Benda on "kirabo".
The release comes three years after his debut album, 'Kireka Boy', and five years after his debut in the Ugandan music industry.
Ykee Benda is the Executive Producer of 'Kirabo', alongside 7 other producers such as Kraizy Beats, Darry Hits, B.I.T, Selebobo, Nessim, Cmert Keys and Element.
His 18-track 'kirabo' album showcases his many artistic sides and includes powerhouse features from Nigerian singer Tekno Miles, Congolese singer BM artist, Kiff No Beat Musical Group, Uncle Austin from Rwanda, and Mpaka Records signee Dre Cali.
Ykee Benda stated in a press release that his new album has been an exciting challenge for him. He said that he wanted to show the world what he is capable of within the genres and sounds they are used to and do something for everyone with his new album.
"This album has been an exciting challenge for me. I wanted to show my fans what I am made of beyond what they're used to. I wanted to do something for everyone," Ykee Benda said in a press release.
On the album, Ykee Benda features Lydia Jazmine, a Ugandan recording artist who previously collaborated with him on a song called "Banange." The song has already been charted on several music charts.
I would like to recommend "Mi Amor", a song celebrating the journey of love between lovers, which will make you reflect on the value and beauty of friendship and understanding.
Ykee Benda's vocals and emotions shine through on "Liso Ku Liso" featuring labelmate Dre Cali, and on Sweet, a record that celebrates love and beauty, with a twist of RnB.
Track 9, Malahiika, featuring guitar maestro Myco Ouma, is also worth listening to. According to Ykee, the track is based on a true story of secret love and the discovery of a soulmate.
The 18 tracks on Ykee Benda's studio album 'Kirabo' are listed below.
Mi Amor
Weekend
Magic ft Tekno miles
Liso ku Liso ft Dre Cali
Control Me
Sweet
Complique ft Gaz Mawete
Million Dolla ft Kiff No Beat
Malahiika
Kirabo
Obangaina (Redo)
Ma Bebe ft Yvan Burava (Remix)
Fire ft Messias Marico
African Belle ft BM artist
Correct
Party Animal
Umbrella ft Uncle Austin
Banange ft Lydia Jazmine
Buy Ykee Benda's 'kirabo' album for only 35000 UGX at the MPAKA RECORDS label website.