Jumia Uganda is offering deals as of this moment on a wide range of products at specially marked prices as part of its Black Friday promotion this year.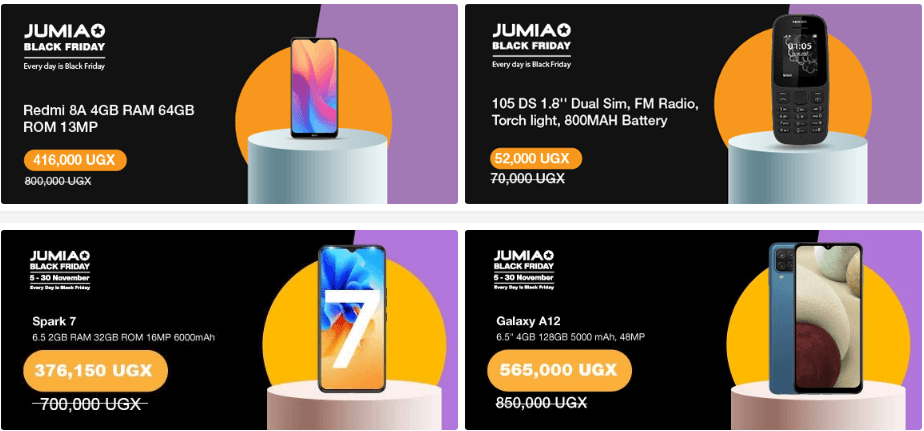 KAMPALA | LIFESTYLE UGANDA — In this year's Black Friday extravaganza, major vendors across the board are embracing it weeks earlier, meaning Jumia Uganda is already offering deals on a wide selection of products at specially marked prices.
Jumia Uganda kicked off its Black Friday sale with deals across all major product categories, such as computing, electronics, sporting goods, garden and outdoors, phones and tablets, toys and games, fashion, home and office, supermarket, automobile, health and beauty, and many others.
With its early Black Friday deals, Jumia will offer its massive selection of products at friendly prices.
To ensure you don't miss out, we've collected the best deals from Jumia, and we'll continue to add more deals as they become available. This listing will be updated daily.
Samsung 32″ LED Full HD Digital TV – Black for UGX 825,000 (13% off)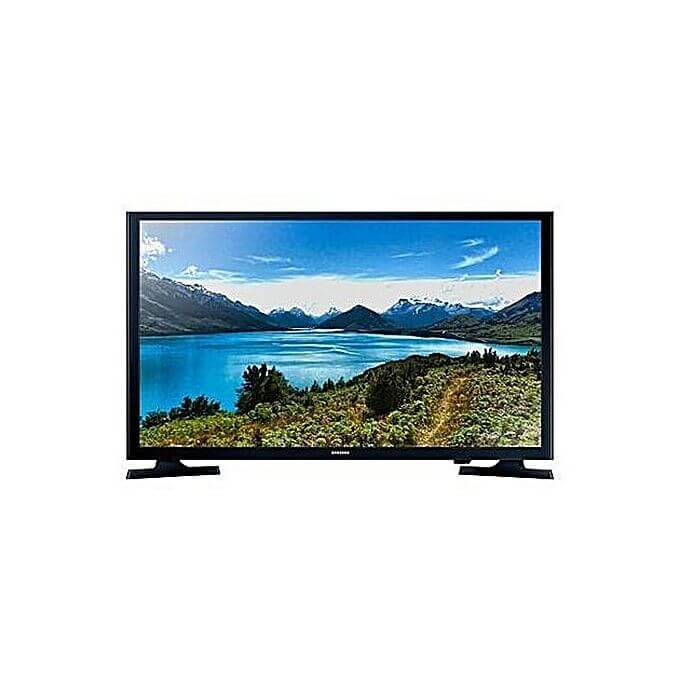 There is a savings tag available on a Samsung 32″ LED Full HD Digital TV – Black at Jumia. This TV sells for just UGX 825,000 (13% off).
Experience the natural color with the latest Samsung J4005 32 Inch HD Flat LED Television with broadening enhancer plus technology. Samsung's advanced wide enhancer plus technology automatically adjusts the color levels and delivers crisp and sharp images.
The product has a size of 32 inches (80 cm), has a resolution of 1366 x 768 pixels (HD), a clear motion rate of 100Hz, and has connectivity options (HDMI, USB).
Changhong 40 Inch LED TV – Black Free to Air for UGX 748,000 (17%)
There is a limited time offer from Jumia that will get you a Changhong 40 Inch LED TV for just UGX 748,000 (17% off).
It provides stunning pictures and sound while conserving energy. With advanced power-saving technologies, the Changhong LED TV is an environmentally-friendly TV that greatly reduces unnecessary components.
The Changhong TV comes equipped with an eye-care function that provides viewers with a pure tricolour light source and a 6500K color temperature.
Samsung Galaxy A12 – 6.5″ 4GB RAM 64GB ROM 48MP 5000mAh – Black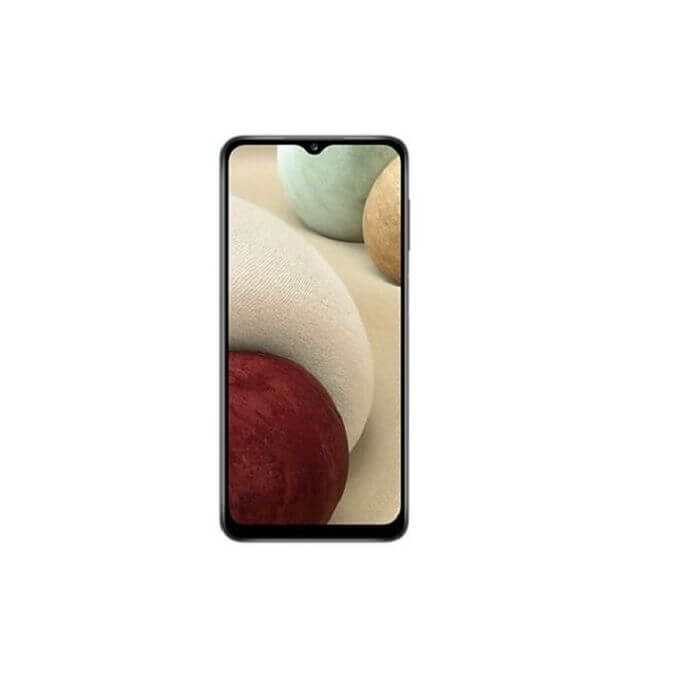 This Black Friday, Samsung users have the option of purchasing the Samsung Galaxy A12 at Jumia Uganda for UGX 565,000 (19% off).
Choose between Black, Red and Blue colors, this Galaxy A12 offers streamlined design aesthetics with classic colors. It runs Android 10 and has a Li-Po 5000mAh non-removable battery.
Grab the Samsung Galaxy A12 now.
Black Tecno Spark 7 with 2GB RAM 32GB ROM 16MP 5000mAh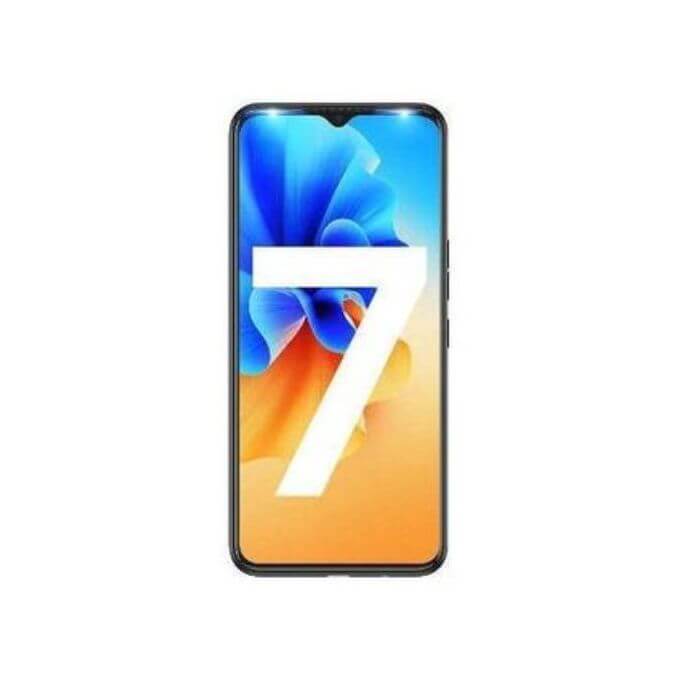 With Jumia Uganda offering 37% off on Tecno Spark 7, the phone is now available for just UGX 376,000 during this Black Friday sale. At that price, the phone is a good deal for Techno fans, don't expect to see this deal last long.
It comes equipped with a 6.5-inch IPS LCD capacitive touchscreen and 720 x 1600 pixels resolution, while the MediaTek Helio A25 Octa-core processor powers it.
You can choose from three different colors: Morpheus Blue, Spruce Green, and Magnet Black. This product features micro USB 2.0, USB On-The-Go, FM radio, GPS, and Bluetooth.
Also, Tecno Spark 7 comes with 2GB and 3GB RAM, 32GB and 64GB internal storage, and a Li-Po 5000mAh battery, which makes it one of the most affordable and battery-efficient smartphones on the market.
XIAOMI Redmi 8A 6.22″ 4GB RAM 64GB ROM 13MP – Blue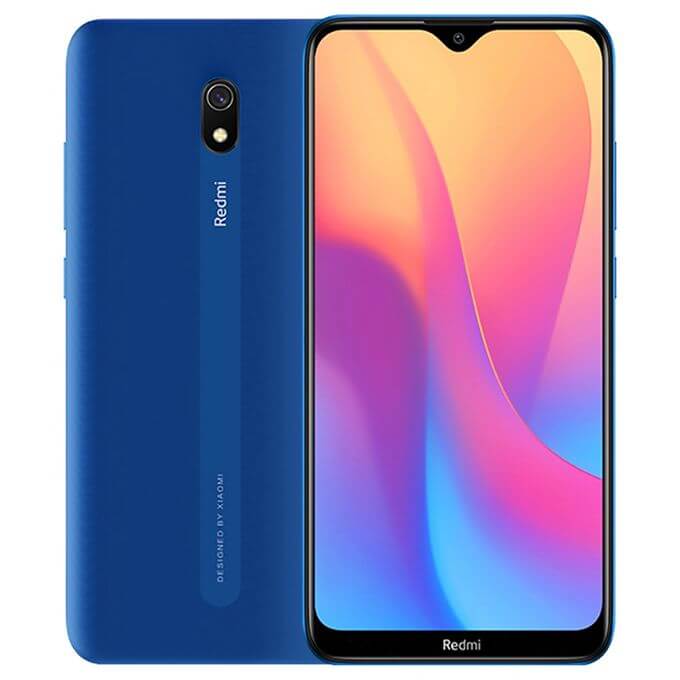 Black Friday wouldn't be Black Friday without door-busting offers from Xiaomi, the second-largest manufacturer of smartphones. For a limited time, Jumia is offering the XIAOMI Redmi 8A 6.22 for UGX 429,000 (34% off).
This device has a 12MP Rear Camera and an 8MP Front Camera for selfies, which runs Android 9.0 (Pie) and is powered by a 5000 mAh battery.
Take advantage of this amazing deal from Jumia Uganda to get this product delivered to your doorstep at an affordable price. Don't expect this deal to last for long.
Asus E410M Intel Celeron N4020 4GB RAM 64GB SSD 14″ FHD, MicroSD Slot Win10 – Black
Asus E410 is a good budget buy that will last the working day, and Jumia through its Black Friday sale is offering the Asus E410M Intel Celeron N4020 for only UGX 990,000, which makes it 38% cheaper than usual.
It's designed for emails, light work, streaming, and productivity tasks, and it has a big battery and responsive performance you want from a budget laptop.
With the Intel Celeron N4020 Dual-Core Processor, 4GB RAM, 64GB storage capacity upgradeable, and Integrated Intel Graphics, you can harness superb productivity power and keep going for a long time with a powerful battery.
Saachi Multimedia LED TV – 40 Inch Black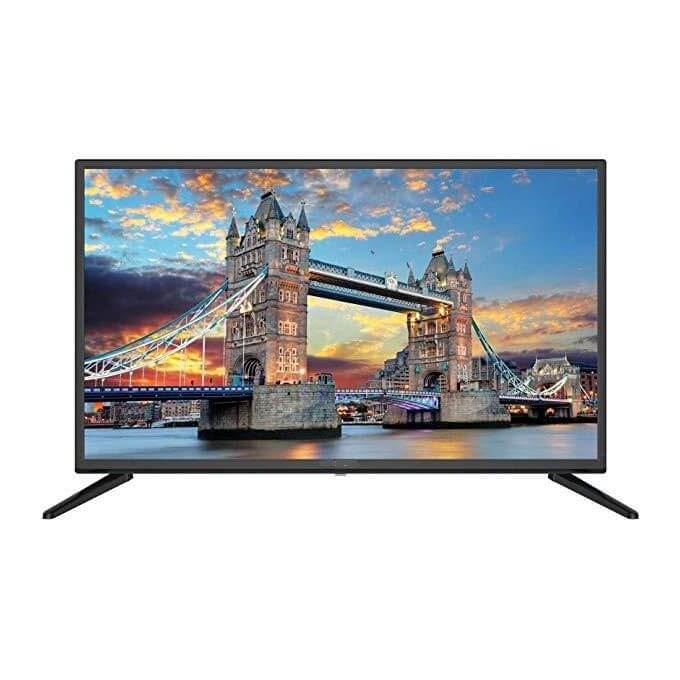 Black Friday wouldn't be complete without deals on TVs to scramble over. One of the best offers on Jumia is the Saachi 40 Inch Multimedia Digital LED TV for UGX 729,000.
Saachi Full HD TV has 40 inches and has a resolution of 1920 x 1080, giving you the best viewing experience you can imagine. It elevates your viewing experience to an entirely new level with its full HD feature, giving you a real pleasure to really enjoy.
Nokia 105 DS 1.8" Dual Sim, FM Radio, Torchlight, 800MAH Battery – Black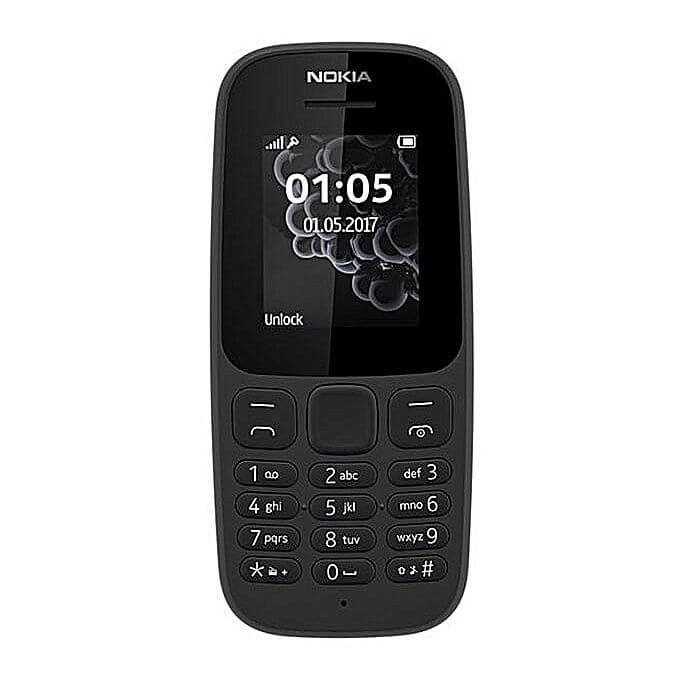 Buy the Nokia 105 dual SIM on Jumia for only UGX 52,000 and save up to 26% off the original price as part of the Black Friday deal, if you love durable, beautiful, and new design phones.
The Nokia 105 dual SIM is capable of providing up to 12.5 hours of talk time and 35 days of standby on its 800mAh battery.