'Tweyagale' singer Eddy Kenzo born Edirisah Musuuza on April 9, 1989 (age 30 years) is the first Ugandan artist to hold a music festival, joins Diamond Platnumz and Wizkid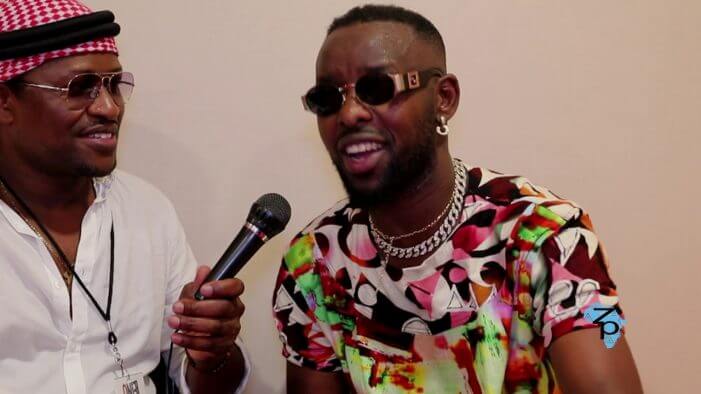 Following a press conference held at Kati Kati Restaurant on 18 February 2020 by Ugandan artist Edrisah Musuuza alias Eddy Kenzo, the dates of his first-ever Eddy Kenzo Festival in Uganda have been confirmed.
Similar to Diamond Platnumz Wasafi Festival and Wizkid's Starboy Festival, the Tweyagale singer gave the idea back home by launching the Eddy Kenzo Festival.
The singer proved to be working hard from his speech to boost Uganda's entertainment industry and most importantly to get Uganda the first-ever BET international award.
On that basis, Eddy Kenzo confirmed that he was willing to celebrate the anniversary with fans vibrantly.
"I've always had concerts, but I've never staged a mega action parked show that caters to all my fans,"

said Singer Eddy Kenzo
"Big events can be turned into a festival, and I want to give back to my people, I want to give out motorcycles, buy cookers and pay school fees. I've come back to my people."
The Eddy Kenzo Festival at Kololo Airstrip is officially scheduled for March 28th 2020, where the gates will be opened as early as 8 am.
His selection of the venue is not a surprise since he recently met with President Yoweri Museveni at the State House.
Sources have it that it is important to have Shs30M for one to hold an event at such a venue and this is a sum that we can't call small particularly to Ugandan artists.
The Eddy Kenzo Festival is going to favour all ages because it's going to have a children's play area with Bouncy Castle, a mini zoo and different children's playoffs.
Catering on both sides, a section will be set up for adults, where the stage with musical acts will be set up.
To spice up the event, the songwriter revealed that all of Uganda's talented artists will grace the festival alongside the international stars that he had to declare on the show, even though he mentioned that Harmonize and Diamond Platinumz were part of the show.
It will be an event of its kind as the singer said there will be two planes helping fan transport across Kampala, motorcyclists will be winning bikes and children will be taking school fees.
He said Rema and Hamza were invited to the festival, too.
"I'm inviting Rema and Hubby Hamza to come to my show, I'm going to give them a VIP section. It's going to be better if she's performing at least one to two songs."

Eddy Kenzo invites Rema to festival
"I've come because of the planes because those who haven't boarded any aircraft will get a chance to fly around town areas like Kajjansi and others because we have two planes,"

Eddy Kenzo added