Robert Kyagulanyi (aka Bobi Wine), mourned the death of Dr Cyprian Kizito Lwanga, 68, who was the archbishop of Kampala.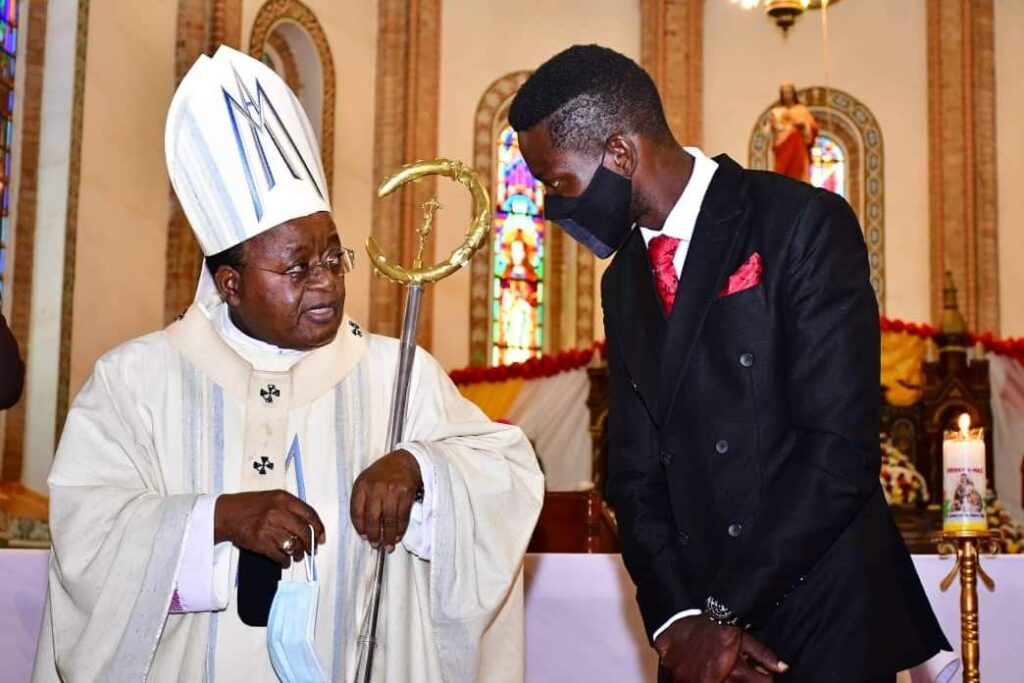 National Unity Platform president Robert Kyagulanyi Ssentamu (aka Bobi Wine) has commented on the death of Archbishop Dr Cyprian Kizito Lwanga, who passed away on Saturday.
Kyagulanyi in a statement to the press said, "As Uganda mourns the death of Archbishop Kizito Lwanga let us be reminded of his life and words as a priest and spiritual father."
And on Twitter, he said: "It is a dark day for the Catholic Church. It is a dark day for Uganda."
"I've learnt with shock about the sudden death of His Grace Dr Cyprian Kizito Lwanga, the Archbishop of Kampala. It will be very hard to cope with this unimaginable loss,"
Bobi Wine said Archbishop Lwanga was widely known for his open criticism of President Yoweri Museveni's regime, even during times when criticism was outlawed. His ongoing criticism left him vulnerable to attacks on several occasions and this resulted in a lot of physical threats.
"Only yesterday as he joined the faithful to celebrate the way of the cross, he raised his voice yet again and condemned the rampant abductions of our people by the state."
"Archbishop Lwanga joins several other eminent outspoken religious leaders who have recently died under very unclear circumstances."
Born in 1953, Kizito Lwanga was ordained a Roman Catholic priest on 8th April 1978 at Lubaga Cathedral by His Eminence Emmanuel Cardinal Nsubuga.
He was first appointed Bishop of Kasana-Luweero Diocese on March 16, 1996, and ordained Bishop on March 1, 1997.
Lwanga was then appointed the third Archbishop of Kampala was ordained in 2006. He was appointed and installed in the same year at Lubaga Cathedral.
Details to follow!