Archbishop Cyprian Kizito Lwanga, who was in charge of the Archdiocese of Kampala, died on 3rd April 202. He was 68 years old.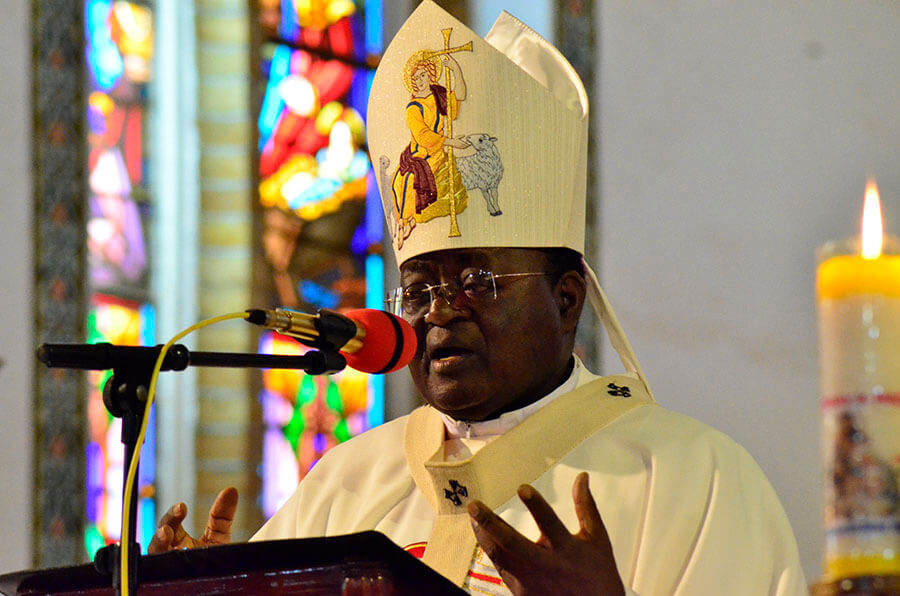 On 3rd April 2021, the Catholic Church announced the death of Archbishop Cyprian Kizito Lwanga due to unknown circumstances; he was discovered dead in his house on Saturday morning. The cause of death and time are not yet known.
Archbishop Cyprian Kizito Lwanga has passed away at 68 years old.
The cause of death and time are not yet known.
Visit the Lifestyle Uganda homepage for more stories like this.
"The Archbishop of the Kampala Archdiocese His Grace Dr Cyprian Kizito Lwanga was found dead in his room this morning. We pray that God Almighty and Merciful grant him eternal rest," said Fr Pius Male in a statement on Saturday afternoon.
Cyprian Lwanga was born in Buganda in the present-day Mukono District in Uganda on 19 January 1953 at Kyabakadde Village in Naggalama Parish.
During his early education years, he attended Kyabakadde Primary School and Nyenga Seminary in 1964. From 1972 to 1974, he studied at the Katigondo National Major Seminary, in the now Kalungu District.
After completing his Theology studies at Ggaba National Seminary in Kampala, he pursued further education at the University of Clermont-Ferrand in France, where he studied administration and languages, with particular emphasis on administration.
Then, in 1994, he earned a doctorate in canon law from the Pontifical University of the Holy Cross in Rome.
In 1978, Cardinal Emmanuel Kiwanuka Nsubuga ordained him to the priesthood at Rubaga Cathedral. He served until 30 November 1996 as a priest of the Kampala Archdiocese.

At a ceremony at Rubaga Cathedral, on 30 September 2006, he was installed as the third Archbishop of Kampala, replacing Cardinal Emmanuel Wamala, who had resigned a few days earlier.
The Archbishop of Kampala issued a decree stating that Catholics may receive Holy Communion only on the tongue and not on the hand, on 2 February 2020.
His last words

During his last public appearance, Lwanga participated in the Way of the Cross organized by the Uganda Joint Christian Council (UJCC) Friday evening. The event took place on St. Paul's Cathedral premises in Namirembe, Kampala.
As the chairperson of Uganda Joint Christian Council (UJCC), Lwanga called on security authorities to respect human rights and condemned the disappearances of Ugandans, kidnaps and killings.
He called on the government to increase COVID-19 vaccination campaign safety campaigns to encourage Ugandans to take the vaccine. Lwanga also urged Christian leaders to lead by example by sowing seeds of justice and peace.
"I am calling on all religious leaders to strengthen our nation's spiritual and moral fiber, as that will encourage all of us to shun violence, hatred and all other forms of immorality," he said.