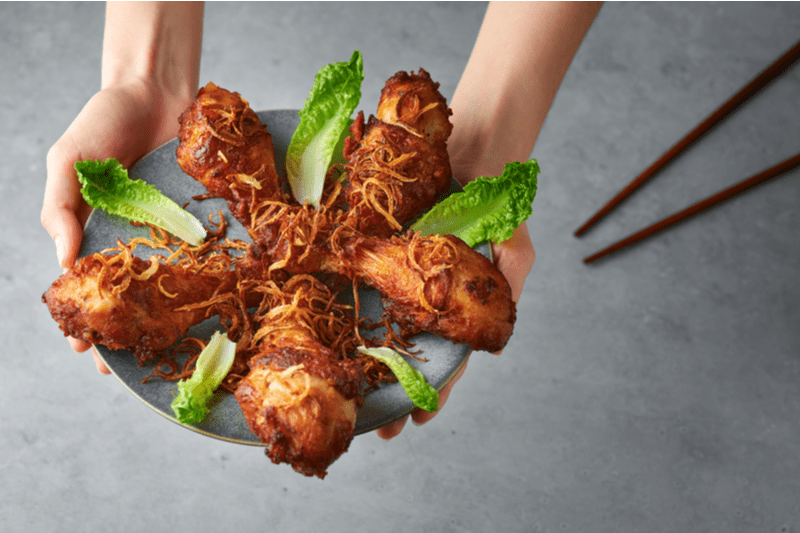 While fried chicken is undeniably beloved in America, it's a culinary staple worldwide, particularly in Asia. Each Asian culture boasts its unique fried chicken recipes and frying techniques. Let's delve into five delightful Asian fried chicken dishes:
Chicken Yasa (Senegal):
Chicken Yasa, Senegal's national dish, involves frying chicken in a skillet and serving it over rice with generous portions of caramelized onions. The distinct flavor of this dish comes from ample use of peanut oil.
Gai Tod (Thailand):
In Thailand, chicken is marinated overnight and then deep-fried for 10-15 minutes. Marinade the chicken in oyster sauce, garlic, and white pepper for a burst of flavor. This marination technique keeps the meat succulent, making it a perfect accompaniment to cucumbers and white rice.
Karaage (Japan):
Karaage is a lightly fried chicken, often made with chicken breast cartilage, marinated with soy sauce, ginger, and garlic. It's less greasy compared to traditional fried chicken, making it a healthier choice without compromising on taste. This Japanese delight is available in street vendors and small shops throughout Japan.
Shrimp Paste Fried Chicken (Singapore):
Indulge in this unique Singaporean dish where chicken strips are marinated in shrimp paste and then deep-fried. It's a budget-friendly option, perfect for strolling around or exploring markets. Seafood enthusiasts will appreciate the special flavor imparted by the shrimp paste.
Yangnyeom Chicken (South Korea):
Korean fried chicken is a delight that involves double or triple frying the chicken and then coating it with a sweet chili BBQ sauce. Each frying session adds more crunch to the outer layer. Enjoy this dish with fermented vegetables like kimchi and a side of white rice for a satisfying meal.