When you are looking for fashion designers in Uganda, it is important to check out all of their designs and samples.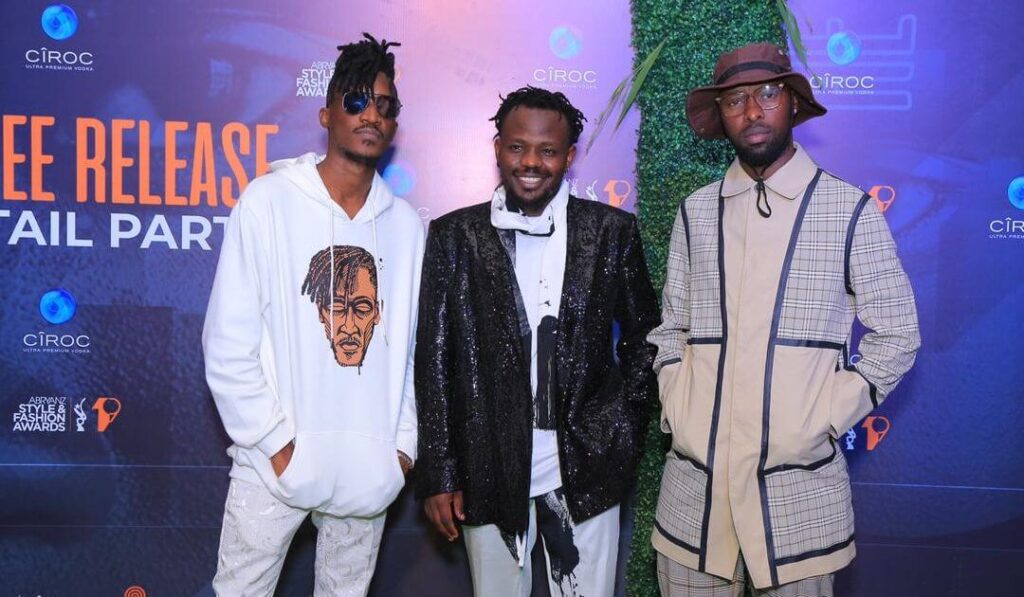 KAMPALA | LIFESTYLE UGANDA — Who are the best fashion designers in Uganda? What makes them one of the trendiest fashion designers in Africa? This is a question many people have asked when they are planning to spend their vacation in Uganda. 
It is an African nation that has a rich tradition and culture when it comes to fashion and design. Here are the answers to some of these questions:
Abbas Kaijuka
Anita Beryl
Brian Ahumuza
Allan Raphael Kasule
Sylvia Owori
Fatumah Asha
Stella Atal
Nnamanya's Wearhouse
Santa Anzo
Ssenkaaba Samson
Fashion designers in Uganda can be grouped into three categories – traditional designers, modern/contemporary designers, and ethnic/traditional designers.
Traditional designers are those that have creations that reflect their time, culture, and the communities where they live. Modern/Contemporary designers, on the other hand, have creations that are influenced by western fashion trends.
Ugandans have a love for fashion and design. Their love for fashionable clothes has made them a sought after destination for fashion designers. The country has several fashion designers and fashion houses that showcase their latest designs. 
Here are some of these ten fashion designers in Uganda to watch in 2021.
Abbas Kaijuka
This designer is the favorite fashion stylist for every Kampala celebrity. He is the owner and proprietor of the Kai's Divo collections.
He is also the creative force behind some of the best-dressed celebrities in Uganda, from Bettina Tianah, Malaika Tenshi, Winnie Nwagi, Maurice Kirya to Rema Namakula, among many others.
His designs are inspired by the glitz and glamour of Hollywood. He offers customised designs for both Men and Women.
Anita Beryl
This designer seeks to bring out the inner style and beauty of her clients. She is the founder and CEO of the luxury fashion brand, Beryl Qouture.
Her label Beryl Qouture which started as a bridal house has a vast line of fashion products that offer trendy designs for both men and women.
Her work has been featured in several fashion weeks in the previous year, including Kampala Fashion Week, Accra Fashion Week and Swahili Fashion Week.
Brian Ahumuza
This urban fashion designer has gained popularity worldwide because of his Abryanz Style and Fashion Awards. He specializes in dressing local celebrities with pieces that make a fashion statement and organizes fashion awards in Kampala.
His collection aims to change the perception and attitude of young people about the sensible dress and a positive image.
He was also one of the ambassadors of the Billion Reasons to Believe, a campaign by Coca-Cola that seeks to inspire the youth to believe in themselves and their full potential to motivate them.
Allan Raphael Kasule
This Kampala-based fashion designer is famous for creating the official ceremonial wear for the Uganda Olympic team in the Rio 2016 Olympics. He uses unconventional concepts and approach to style to create his designs.
He began at the age of 13. He has now set up his fashion brand Krafael Couture. Also, his work is seen with celebrities like Sauti Sol and Sheebah Karungi.
Sylvia Owori
This fashion designer is one of the leading figures in the field of fashion, media and modelling in East Africa today. She has created a lot of different designs including costumes for the lead actors, actresses and part of the cast of the film The Last King of Scotland, released in 2006.
Her break in fashion occurred when she took up the challenge of reviving the Miss Uganda beauty pageant from 2001 to 2004, which was one of the most important events on the Ugandan social calendar following her entry.
She is also the CEO of Zipper Modeling Agency, Africa Woman Magazine and Sylvia Owori, the brand.
Fatumah Asha
Fatuma Nakaziba is another very famous fashion designer who started her career as a tailor.
She worked with several top designers in East Africa and is also involved in the fashion design of different celebrities including Anita Fabiola, Lydia Jasmine, Bettinah Tianah, Hellen Lukoma, Natasha Sinayobe, and Rema Namakula among many others.
She is known for producing the best wedding and red carpet dresses in the country. Using her brand, Fatumah Asha founded Tesi Fashion School.
Stella Atal
She is a Ugandan painter and costume designer who is the founder, owner and CEO of Atal Stella Fashion House, with locations in Paris, France. Born in the northern region of Uganda on the northern shores of Lake Kyoga.
In 2007, Atal Stella began her own label. She focuses on using locally available materials, including eco-friendly, natural and recyclable material.
Her designs have been on display at Africa Fashion Week in New York, 2010, and Green Fashion Switzerland in 2011.
The following year, she obtained a license to produce and sell her stamped clothing and copyrighted art pieces in France and other parts of the European Union. She works with refugees and disadvantaged youth, especially girls.
Nnamanya's Wearhouse
This fashion brand was founded by Edna Nnamanya, whose love for music introduced a talent she had never thought of.
After some studies in the field of sewing, she is now earning a living from it, and she has designed outfits for many artists and video vixens. Edna Nnamanya has been designing and sewing costumes for dance companies, celebrities and video vixens for the past three to four years.
She has worked with many artists, mostly choreographers and dancers such as Esther, as well as Richard Valentino Kabenge, Rosemary Atim, Vicky and Cathy Patra. Nnamanya designs and tailors all her client's dream.
Santa Anzo
This designer is a model and managing director of the Arapapa Fashion House. She is also the founder and chairman of Uganda International Fashion Week, the annual fashion show.
Together with Sylvia Owori, she began Ziper models in 1999. Anzo was responsible for the business, Owori was responsible for the talent. The relationship lasted 16 months before she left the Ziper models.
In 2001, Anzo left the Ziper models and started Arapapa. Arapapa means butterfly in her language. Two years later, she started Uganda International Fashion Week.
She has exhibited at Kenya Fashion Week, Mozambique Fashion Week, Dar-es-salaam Swahili Fashion Week, Africa Fashion Exchange (Durban) and others.
Ssenkaaba Samson
This designer is the founder of the Xenson fashion brand. The brand mainly reflects African culture, the arts and the continent's alluring dance forms and hip hop as a free, expressive art form.
Ssenkaaba Samson's works attempt to connect past historical idioms with contemporary poetic events. His process is very organic and incorporates modern African ingenuity and ancient craftsmanship.
These are only a few of the many fashion designers in Uganda who are at the forefront of fashion. But there are many more like them in the country. They are all at the leading edges of fashion in this part of the world.
In order to identify who are the best fashion designers in Uganda, you need to understand what makes each one of them so unique. Then you need to visit their stores and check out what they have to offer.
The fabrics that they use are always exotic and new. When you go to their stores, you will notice that each one of them has a very different look.
Some of their styles are very contemporary, while others have a very classic style to them. Some of their pieces are made from organic materials and some of them use traditional fabrics.
When you are looking for fashion designers in Uganda, it is important to check out all of their designs and samples. You should make sure that they have the designs that you like and that you can easily afford to buy them.
It is also a good idea to talk to some of their clients to see what kind of experience they have had. If you do your research, you should be able to find a good designer who can take care of designing your outfits.