Ykee Benda announced on Twitter, Instagram, and Facebook on Friday (July 23) that his new album, 'Kirabo,' will arrive on August 7 2021.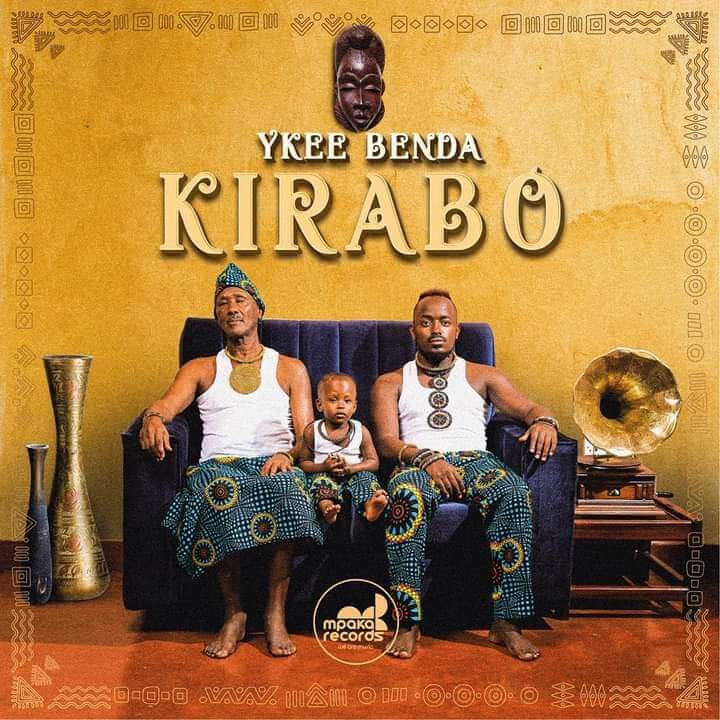 KAMPALA | LIFESTYLE UGANDA — Ugandan singer Wycliffe Tugume, or Ykee Benda, has announced that his next album 'Kirabo' is scheduled for release on August 7th 2021.
He is one of the few artists who used the COVID-19 lockdown period extensively, spending most of his time in the studio recording and writing music.
Kirabo, the upcoming album, will be released on Saturday, August 7th 2021, says Ykee Benda, and it will include local and international collaborations, including a collaboration with the Nigerian singer-songwriter Tekno Miles.
"Ladies and gentlemen allow me to introduce to you the official album cover for Kirabo Album. Kirabo Album will be alive on 7th August across all digital music stores worldwide. I know you'll love this album because we have taken our time to create the best. #KiraboAlbum."
"The wait has been long, the demand has been high, the right album is Kirabo album. This song is gonna be on my coming album that I'm dropping a month from now. One with broda Alhaji Tekno. Sorry for the delay fam, can't wait." he posted.
Mpaka Records CEO says it's just the start of a bigger year for him, having already released songs such as 'Radioman' featuring singer Weasel.
'Kireka boy', his first studio album from 2017, featured many songs like Singa, Byokola, Superman, Muna Kampala, among others.
With songs from his last album entitled "Kireka Boy", which was released in 2017, he won major awards such as Best Newcomer 2018 in the African Muzik Magazine Awards (AFRIMMA).
"Kirabo" will be the second album Ykee Benda has released in the past three years, following "Kireka Boy" in 2017.
Banange ft Lydia Jazmine
Ykee Benda's album announcement follows his collaboration with Ugandan recording artist Lydia Jazmine in a song called 'Banange' just two weeks ago.
He previously collaborated with singer Weasel on 'Radioman'.
The song, "Banange", is track 18 off the Ykee Benda upcoming album titled 'Kirabo,' and is a song that is sure to be played at most marriage, Kukyala, and Kwanjula celebrations in Uganda.
In the song, Ykee Benda and Lydia Jazmine express their joy at finding the perfect match for themselves.
Kraizy Beats produced the audio, which captured the typical Ugandan sound and provided comfort for both artists to showcase their sweet vocals. The video was directed by Ivash RS.
In the music video, Mpaka Records new singer Dre Cali portrays the role of a mechanic with Ykee Benda who falls in love with Lydia Jazmine at first sight.
The song tells the story of a mechanic (Ykee Benda) who is infatuated with Lydia Jazmine, eventually falling in love with her and becoming husband and wife.