During the week of March 16th, 2022, Google featured a doodle honoring Nigerian educator, ceramicist, glassworker, and potter Ladi Kwali.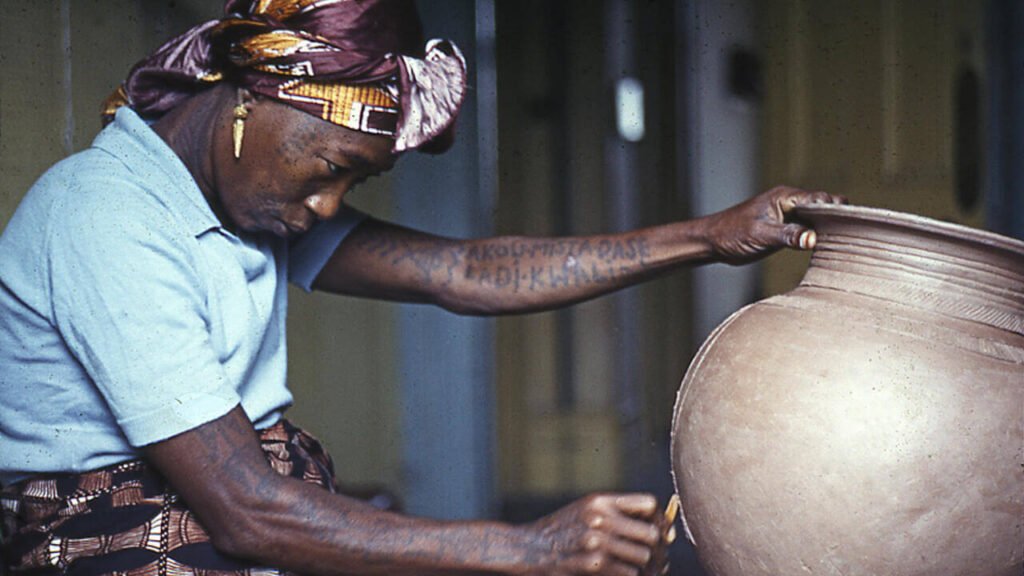 KAMPALA | LIFESTYLE UGANDA (https://lifestyleuganda.com/) — A doodle on the search homepage of Google commemorated the life of Nigerian educator, ceramicist, glassworker, and potter Ladi Kwali on March 16, 2022.
Doodles: what are they?
A Google Doodle is a change to the Google logo made to celebrate holidays, anniversaries, and to recognize famous artists, pioneers, and scientists.
Ladi Kwali is credited with introducing Nigerian art to the international community through intricately decorated earthenware designs.
An exhibition of her work opened at the Skoto Gallery in New York in March 2017.
Who was Ladi Dosei Kwali?
Ladi Dosei Kwali was born in 1925 into a potter's family in Kwali, Abuja, Nigeria.
During her childhood, her aunt taught her the coil and pinch methods of pottery, which she later refined into her special style as she created everyday objects decorated with animal symbols.
Having grown up in a family that kept up with the folkloric female tradition of pottery making, Mallam Mekaniki Kyebese, Ladi Kwali's younger brother, stated that the young woman excelled at pottery making even before going to market.
She developed an approach to clay that echoed mathematical undertones through continuous displays of symmetry.
The traditional cultural environment led her to produce pottery pieces influenced by the Gbagyi tradition and accentuated with personal idioms during her first professional years.
Aristocrats soon used her pots as decorations in their homes, and it was in a royal palace that Michael Cardew, the founder of Abuja's first pottery training facility, discovered her talent.
Kwali joined Abuja Pottery Center in 1954, where she became the first Nigerian woman to learn advanced pottery techniques. Extending the traditional style of her pottery with these innovative methods, she crafted a hybrid collection of pottery stylized with a zoomorphic illustration.
Throughout the 60s, Kwali continued to break the mold with exhibitions across Europe and America, achieving international acclaim. Later in her career, she shared her knowledge of her craft with local students as a university lecturer.
Her contributions were recognized with a doctorate from Ahmadu Bello University in 1977, as well as the Nigerian Order of Merit Award in 1980, one of the nation's most prestigious academic honors.
Today (Wednesday, March 16, 2022), Kwali is remembered with every exchange of the Nigerian twenty Naira note, the first-ever currency featuring a woman.
In other news, See Zzina Awards 2022 nominees, Traci Braxton is dead, Jussie Smollett jailed, Nadia Mukami is pregnant, DJ Dimplez has passed away, Omah Lay releases 'Attention', Abramovich confirms Chelsea is for sale, the Headies are back, check out the 2022 NAACP winners list, Gaetano Jjuko Kagwa's biography is here, Rapper Riky Rick is dead, Pastor Ezekiel Atang is dead, UK music entrepreneur Jamal Edwards dies at 31, Idols SA Season 18 returns, Burna Boy Joins Boomplay, check out 3Music Awards 2022 nominees, Rema drops "Calm Down" and 2022 Oscar nominations announced.