This article includes everything you need to know about Ykee Benda, including his biography, age, marriage, children, songs, and relationship with Julie Batenga.
In Uganda, Ykee Benda is one of the biggest music stars and has been involved in the industry since 2015, you can find everything you need to know about him, his biography, age, wife, children, albums, and personal life.
#1. Who is Ykee Benda
Wycliff Tugume, better known as Ykee Benda, is a multi-award-winning singer, songwriter, entrepreneur and producer from Uganda.
In 2018, he founded and became the CEO of the Ugandan label Mpaka Records. Ykee and Dre Cali are two of Mpaka Records' signed talent and ENEF is one of its affiliated artists.
He is mostly known for songs such as Kyenkyebula, Singa, Byokola, Superman, Muna Kampala, and Budumbu, which is a dancehall song that left his fans wanting more from him.
As a result of his breezy sound, celebratory vibes, and catchy melodies, the 2018 AFRIMMA Award winner has gone on to appear alongside both African and American musicians such as Jason Derulo ("Colours"), Reekado Banks ("Time Table"), Tekno (Nigeria), Jah Prayzah ("Superman remix"), Mr Bow ("Superman remix"), and Manzu ("Love Poison remix").
The following are some of Ykee's songs.
Byonkola
Budumbu
Super Man
Whistle ft Rema Namakula
Onabaayo
Time table ft Reekado Banks
Kajjambo
Singa
Ebiiloto
Munakampala
Farmer
Farmer Remix ft Sheebah
Amina
Eva
Malaika
Diana
Radioman ft Weasel
#2. Ykee Benda's age
His birthday is 11 November 1991, making him 29 years old.
#3. His singing career began in 2015
His music career began in 2015, and he has quickly gained fame. His music style is diverse and includes Afrobeats, Pop, Dancehall, R&B, and Reggae, among others.
Ykee revealed in an interview with The Observer that Mowzey Radio, 2Face, P-Square, and Akon were a lot of inspiration for him to make music. As time went on, he learned to compose music himself.
#4. Where is Ykee Benda signed?
Ykee Benda is signed to his record label, Mpaka Records, where he also serves as CEO.
Mpaka Records currently has two signed artists, Ykee Benda & dancehall singer Dre Cali, as well as one affiliated artist, ENEF.
#5. His first album was 'Kireka Boy'
Ykee Benda released his debut album called "Kireka Boy" in December 2017. It is available now on all major digital stores like iTunes, Amazon, Google Play, Deezer, and Spotify.
On Ykee's full-length studio album, you can find songs like Singa, Byonkola, Superman, Muna Kampala and more.
#6. Graduated with first-class honours in Chemical Engineering
As a child, Ykee began singing in church. During the time he spent at the University in Algeria, he became fascinated and passionate about music. He graduated with a first-class degree in Chemical Engineering.
His first musical endeavour was covering different kinds of music while at university in Algeria. He was also learning songwriting and vocal training at the time.
#7. In 2017, he made his debut on Coke Studio Africa
Ykee Benda debuted on Coke Studio Africa 2017 in the Big Break Segment, performing with Zimbabwean musician Jah Prayzah and Mozambican singer Mr Bow.
Additionally, he joined artists like Bebe Cool, Eddy Kenzo, and Sheebah in representing Uganda.
#8. Has Ykee Benda ever been married?
Ykee Benda was dating Julie Batenga, with whom he shares a son named Dante.
Julie Batenga was Ykee Benda's longtime high school girlfriend. They dated for nine years before he proposed marriage to her.
#9. Does Ykee Benda have a child?
Ykee Benda and his wife Julie Batenga have a son named Dante Quaine. Dante Quaine was born on 21 June 2019.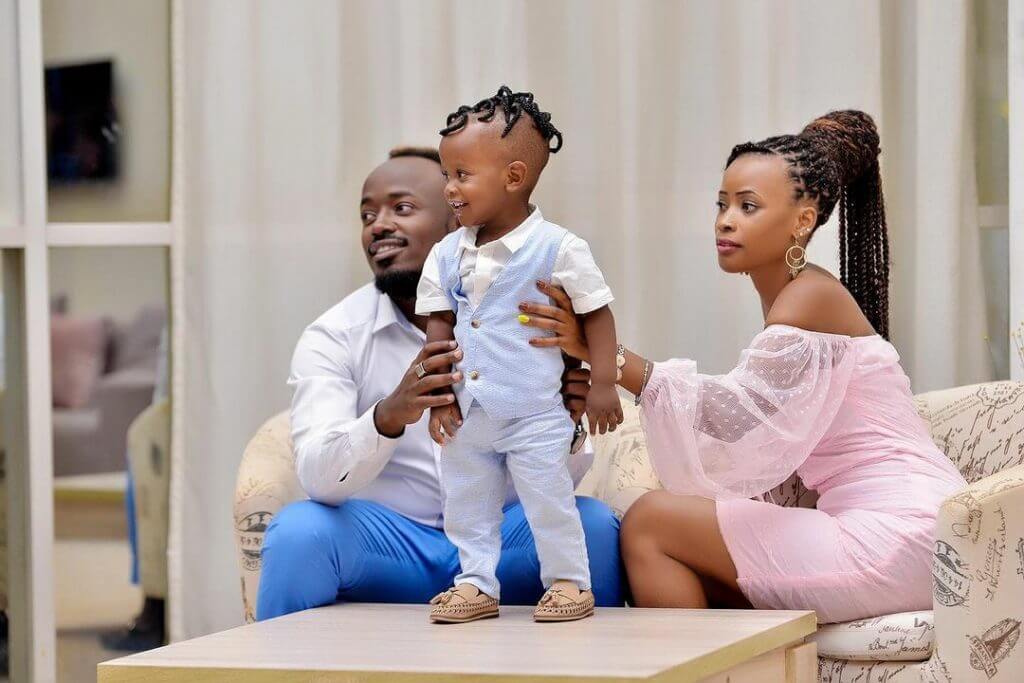 #10. He collaborated with Jason Derulo
Together with American pop singer Jason Derulo, Ykee was chosen to add his own local flair and represent his country on the Official Coca-Cola FIFA World Cup 2018 Anthem.
On other music projects, he has also collaborated with Reekado Banks from Nigeria, Tekno from Nigeria, Jay Prayzah from Zimbabwe, Mr Bow from Mozambique, and Manzu from Sierra Leone, to name a few.
#11. Does Ykee Benda have an Instagram account?
Yes, Wycliff Tugume is known as @ykeebenda on Instagram and has more than 636, 000 Followers. Instagram verified his account with a blue tick, elevating it.
#12. How did Ykee Benda and Julie break up?
No one outside their inner circle knows why they broke up.
Wycliffe Tugume aka Ykee Benda revealed in a recent interview that his relationship with baby mama Julie Batenga is over as things between them did not work out.
"I still have alot to understand on my relationship with mama Dante, that's all I can say as of now. I respect her because she is the mother of my child and I won't turn her into a talking stock. I'm into other things," Ykee said.
He and Julie have one kid together, Dante.
#13. How rich is Ykee Benda?
There is no public information on the exact net worth of singer Ykee Benda as of August 2021; however, according to unverified reports, his net worth is between $5000 and $25,000.
As of August 2021, it is unknown what Ykee Benda's net worth is, but according to unverified reports, he is estimated to be between $5,000 and $25,000.
#14. He was raised in Kireka
Born into a family of eight, Ykee Benda grew up in Kireka, Kampala. He was born in Naguru and then moved there with his family.