Andrew Kabuura, a sports journalist from Uganda, has been accused of cheating on his wife, Flavia Tumusiime.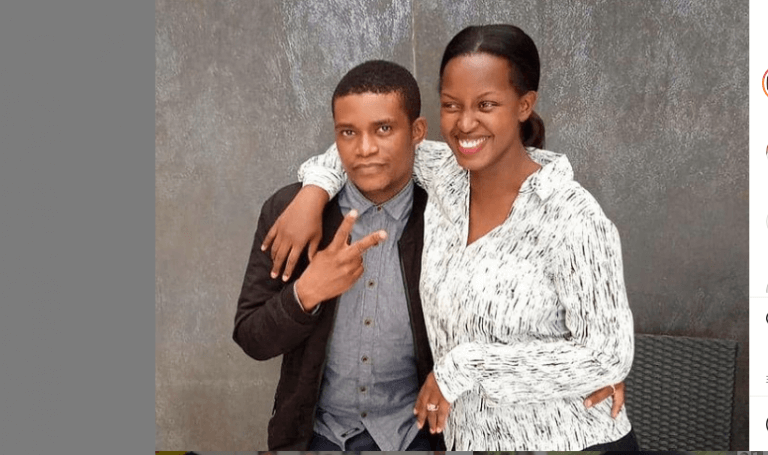 KAMPALA | LIFESTYLE UGANDA (https://lifestyleuganda.com/) — Andrew Kabuura, a media personality in Kampala, allegedly cheated on his wife with a woman who works at the French Embassy in Kampala, Mercy Twinomujuni, according to local media reports.
The purpose of this article is to obtain a comprehensive understanding of how the media is responding to Flavia Tumusiime and Andrew Kabuura's cheating allegations.
#1. ChimpReports
A report from ChimpReports says Capital FM's Flavia Tumusiime appeared unfazed Monday morning after a weekend of salacious rumours involving alleged promiscuity against her husband.
Flavia Tumusiime, 32, has not said anything about the accusations that her husband Andrew Kabuura, a TV presenter, cheated on her with another married woman.
While speaking on Am-to-Pm's midmorning program on Monday, Tumusiime described her weekend as "amazing," saying she had spent it with friends in Jinja.
#2. Howwe
According to Howwe, NTV Press Box presenter Andrew Kabuura has been left in a state of shame following accusations of cheating on his beautiful wife, Flavia Tumusiime by a side chick, Mercy Twinomujuni.
Several people have been questioning the authenticity of the screenshots of their private WhatsApp chats – claiming they are fake and photoshopped – but Howwe has decided to share some photos here proving Andrew Kabuura's cheating.
#3. Watchdog Uganda
Sports journalist Andrew Kabuura has been exposed for cheating on his wife, Flavia Tumusiime, Watchdog Uganda first reported.
Kabuura was said to have cheated on his partner, a media personality, with Mercy Twinomujuni, a worker at the French Embassy in Kampala.
Mercy is married to a city born again pastor named Philip Tumwebaze, who is young and dynamic.
#4. Campusbee
Campusbee reports that Andrew Kabuura, a sports journalist for NTV Uganda, has been exposed for his cheating shenanigans.
Sunday morning, the 'uncertified lover boy' woke up to social media heat after screenshots of his steamy WhatsApp chats with Mercy Twinomujuni, an employee at the French embassy heading Campus France-Uganda, went viral.
#5. Routinblast
In an article published by Routinblast, it was reported that celebrated sports journalist and NTV Press Box host Andrew Kabuura was in hiding after his side girl Mercy Twinomujuni exposed him for cheating on his lovely wife, Flavia Tumusiime.
After screenshots of a chat with a French embassy official were posted online, Kabuura may be in some trouble after cheating on Flavia. From the screenshots, it's obvious that Kabuura cheated on Flavia.
Bottomline
The trio, Flavia, Kabuura and Mercy Twinomujuni, however, have been silent about the cheating rumours, but this prolonged silence could be construed as either blackmail or plain bad timing.
To be continued.
This article is supported by Makeup Store Uganda, a Cosmetics Store in Kampala with original makeup products from Europe. They are located at Equatorial shopping mall, level 2 shop no 272, and you may contact them via WhatsApp at +256793851784 or by phone at +256789436581.