During the meeting, Ms Flora Mutahi was appointed the first female Chair of the Kenya Private Sector Alliance (KEPSA) and Mr Jaswinder Bedi was appointed Vice-Chair.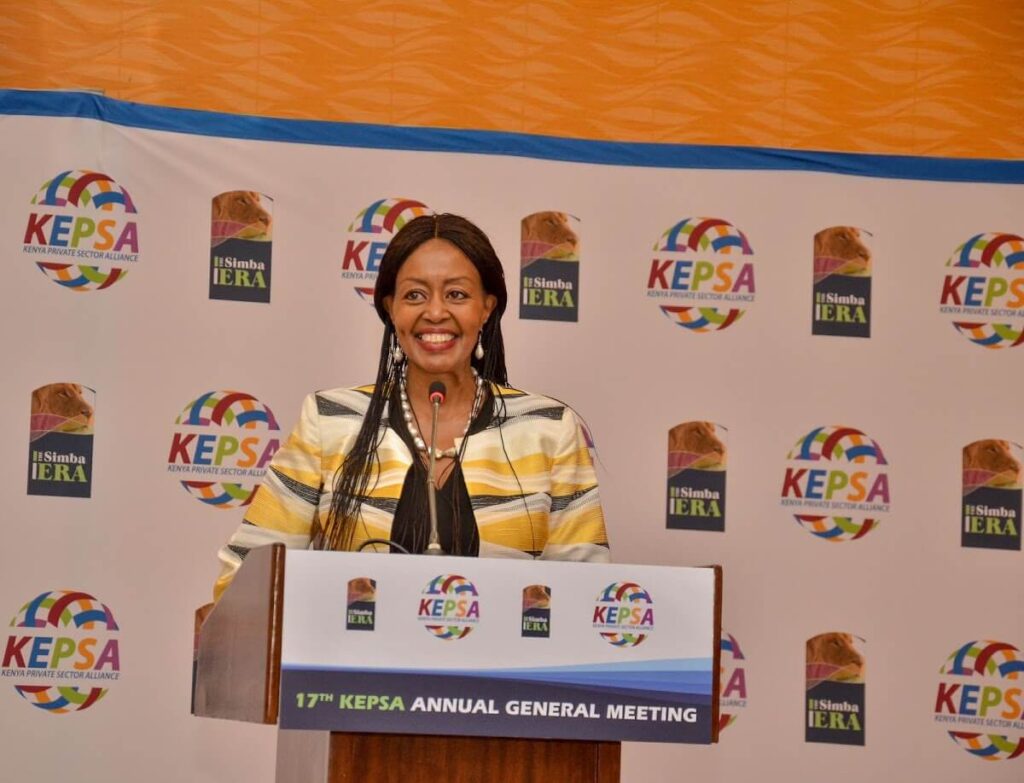 KAMPALA | LIFESTYLE UGANDA — Flora Mutahi has been appointed as the first female Chairwoman of the Kenya Private Sector Alliance (KEPSA), and Jaswinder Bedi has been appointed Vice-Chairman.
Mutahi was part of the new leadership team unveiled at KEPSA's 17th Annual General Meeting.
At the AGM, KEPSA commended the outgoing leaders for this year's accomplishments.
Ms Kariuki praised the members for their support and faith even in such times.
Visit the Lifestyle Uganda homepage for more stories like this.
As part of a new leadership team, Ms Mutahi was unveiled at KEPSA's 17th Annual General Meeting held virtually.
In their farewell address, KEPSA thanked the outgoing leaders for all their successful efforts while in office.
Additionally, KEPSA released its annual report detailing all actions and results of the year 2020 projects, as well as upcoming plans for the new Simba II Era.
Ms Carole Kariuki Karuga, the CEO of KEPSA, highlighted some of the efforts the organization is taking to support businesses during the COVID-19 pandemic.
Ms Kariuki also commended the organization's outgoing leaders and entire leadership for steering the organization into the next phase. "We appreciate our members for sticking to us during this trying time." said Ms Kariuki.
The newly-established SME Club at KEPSA will be a safe haven for start-ups, micro and small-medium enterprises (MSMEs), who form the majority of our new members. In their role as members, they can more effectively formulate proposals and solutions to issues that affect them." she added.
After deliberations, the nominated directors to serve for the next two years were confirmed as Ms Flora Mutahi (Chair), Mr Jaswinder Bedi (Vice-Chair), Mr Darren J Gillen, Mr Stephen Gatagama, Mr Troy Yue, Mr John Gachora, Mr Macharia Muthondu, Mr Mucai Kunyiha, Mr Allen Gichuhi, Mr Graham Shaw, Dr Elizabeth Wala, Ms Catherine Musakali, Ms Eva Muraya, Mr Bimal Kantaria, Eng. James Mwangi and Mr Nicholas Nesbitt (Ex-Officio).
Some of the recently appointed leaders previously served on the leadership team.
"KEPSA has made a big step in the right direction of promoting inclusivity and meritocracy in our leadership by appointing me as the first female chair. The drive should continue to include not only women, but also youth, people with disabilities, and small business owners and managers," Ms Flora said.
Ms Gloria Ndekei has been appointed as Vice-Chair of the KEPSA Foundation, and Mr Patrick Obath has been appointed as the Foundation Chair.
Nicolas Nesbitt, outgoing Chair, congratulated the new team, saying,
"I am proud of what KEPSA has accomplished during these challenging and unprecedented times and am looking forward to further successes in the years to come under the new leadership team."
To access the video, click on the following link: https://wetransfer.com/downloads/94c5f0f773db1ed98ca06087b9f677ab20210527160800/ce5bd0